A kitten with a wobbly gait is so happy to be off the street. He doesn't let anything slow him down.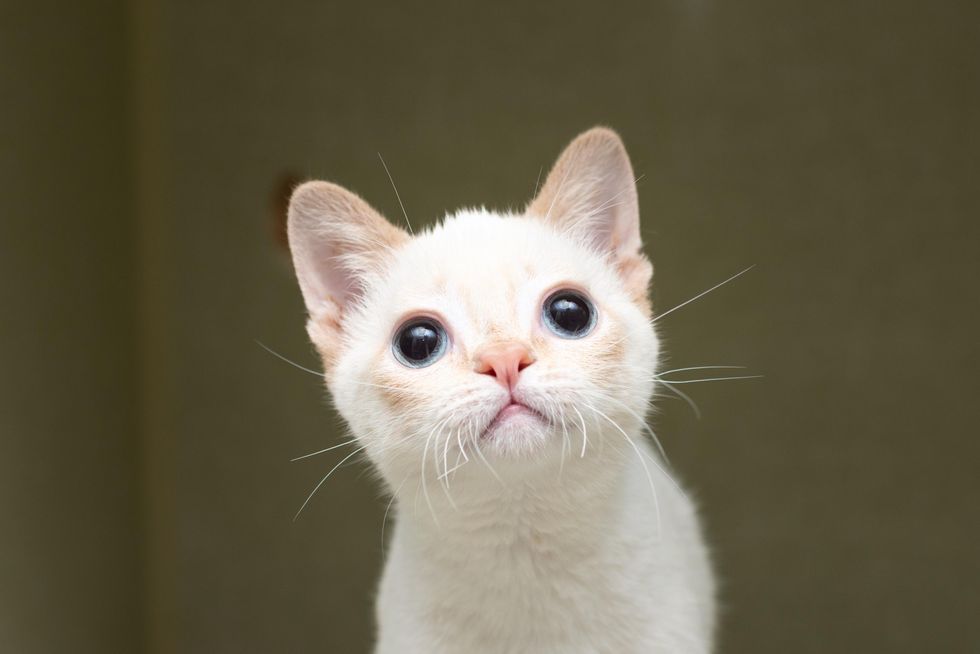 Eddie the wobbly kittenCasey Elise of Lange Foundation
A 4-week-old kitten was brought to a city shelter in Los Angeles after he was found alone as a stray. He was a bit wobbly but very strong-willed. A shelter employee saw the fight in him and stepped in to foster him.
A few weeks later, volunteers of Lange Foundation, a local animal rescue, met the little guy at the shelter. They were instantly smitten, and offered to take him on so he could have the best chance at life.
The kitten whom they named Eddie, didn't let anything stop him from loving life. "The shelter found that he was able to do everything normally, but had some stability issues," Lange Foundation shared with Love Meow.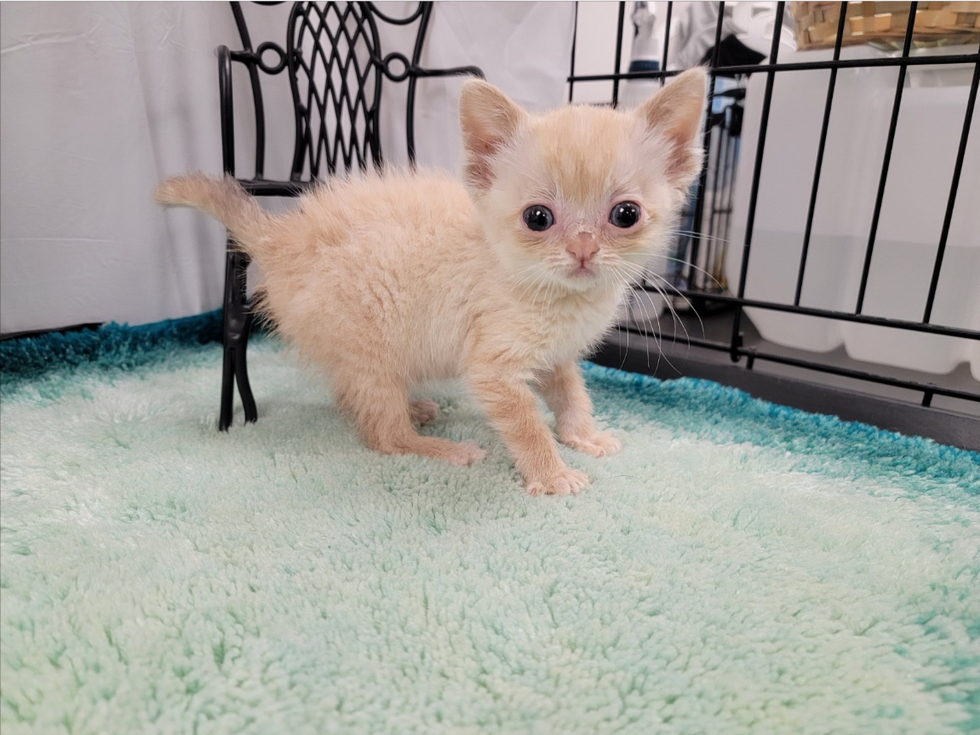 Eddie was four weeks old when he was found as a strayLange Foundation
Eddie likes to scamper around the room and pounce on anything that moves — he doesn't think he is any different. "He has cerebellar hypoplasia, which causes him to fall over, and likely has hydrocephalus, which is why his head is larger than average."
Despite it all, he is always in good spirits and strives to do everything just like any other kitten.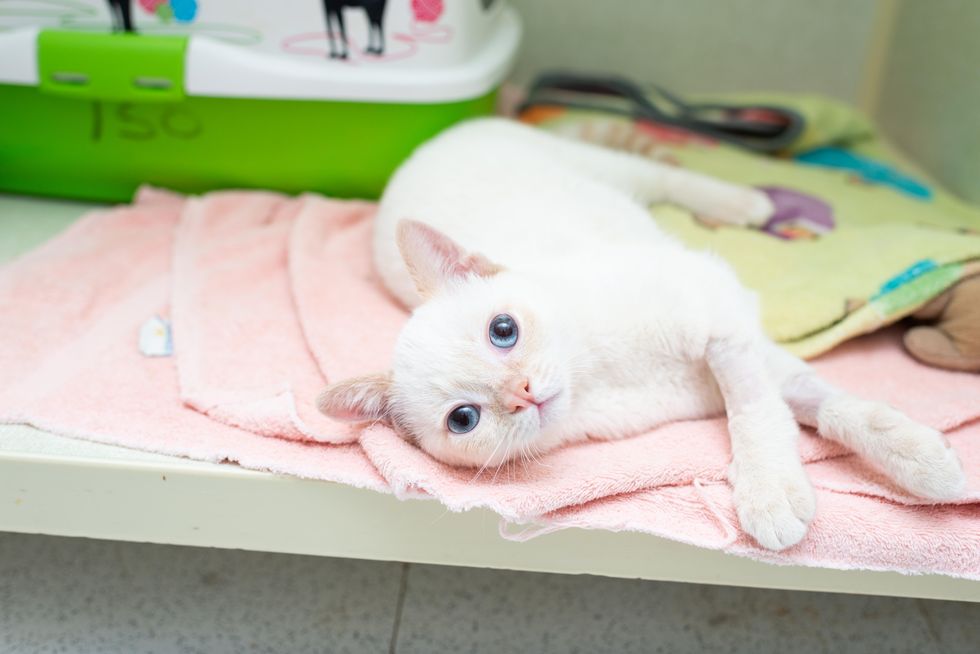 He may be a bit unsteady but doesn't let anything slow him downLange Foundation
"We took him to the neurologist for his wobble and he also had surgery for a prolapsed rectum," the rescue told Love Meow. "His cerebellar hypoplasia does not shorten his life expectancy. It just causes him to be unsteady on his feet and wobbly."
Eddie got right back on his paws after surgery and started to play. Even the Cone of Shame couldn't slow him down.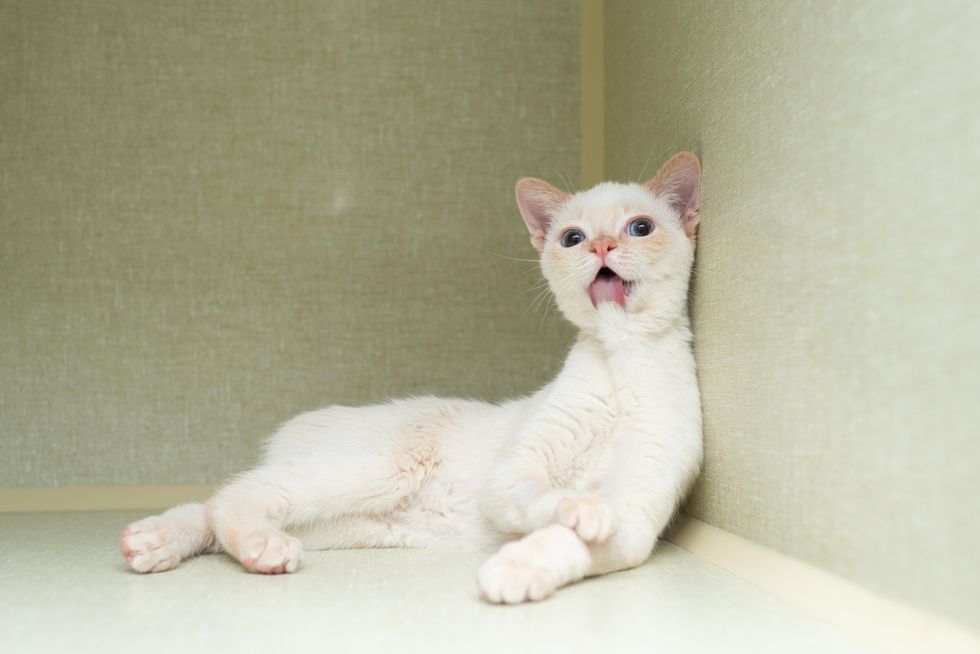 Eddie is always in good spiritsCasey Elise of Lange Foundation
"Eddie has not let these issues hold him back. He is a playful, funny, and sweet boy," Lange Foundation shared with Love Meow.
"He loves to wrestle with cats and any dog who will let him. His instability can make using the litter box a challenge, but with a high sided box, he is doing great."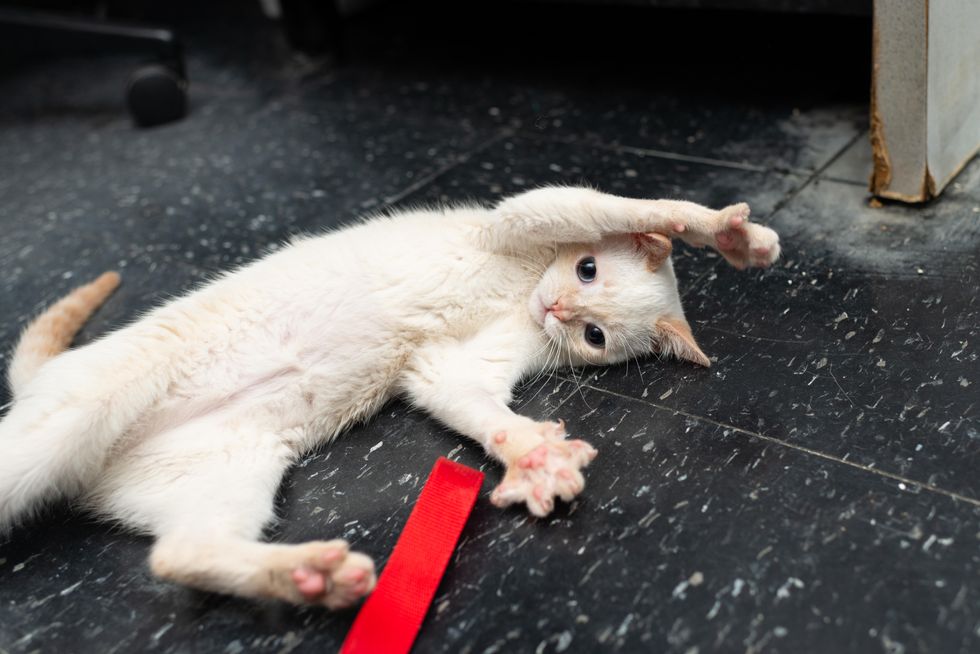 He loves to play and is very active and rambunctiousLange Foundation
The kitten is a ball of energy and gets very excited whenever he spots a wand toy.
"He topples over quite a bit, but it doesn't deter him at all. He is confident, happy, very friendly, and fun."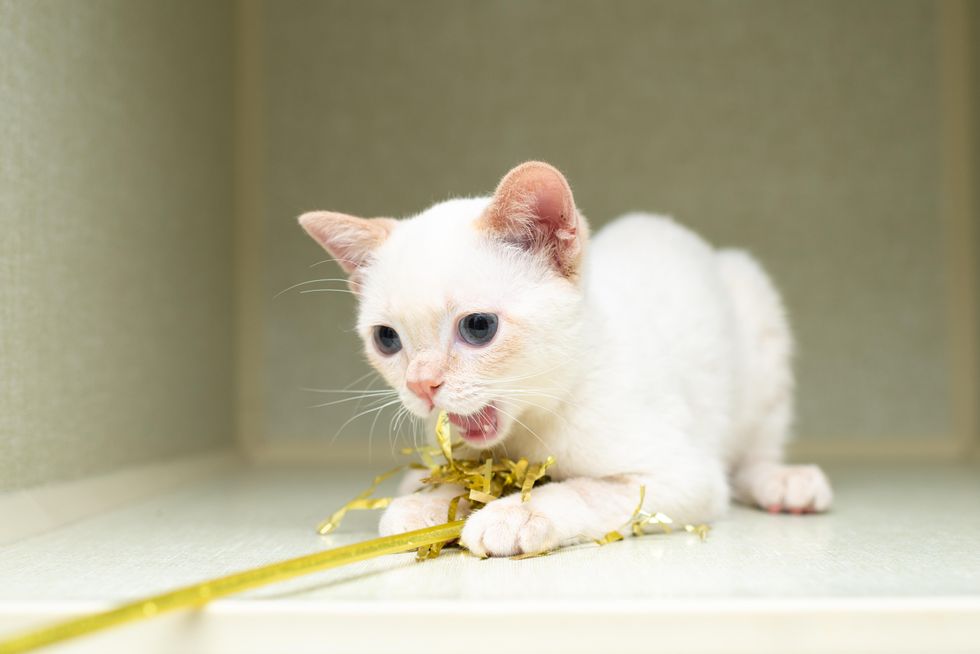 His favorite thing is a wand toyCasey Elise of Lange Foundation
The adventurous kitten likes to explore every nook and cranny. He is a friendly soul to both people and other animals, and will walk up to them and insist on a meet-and-greet.
Eddie, the brave young cat, encourages his feline or canine friends to play, wrestle and run around together as if they own the place.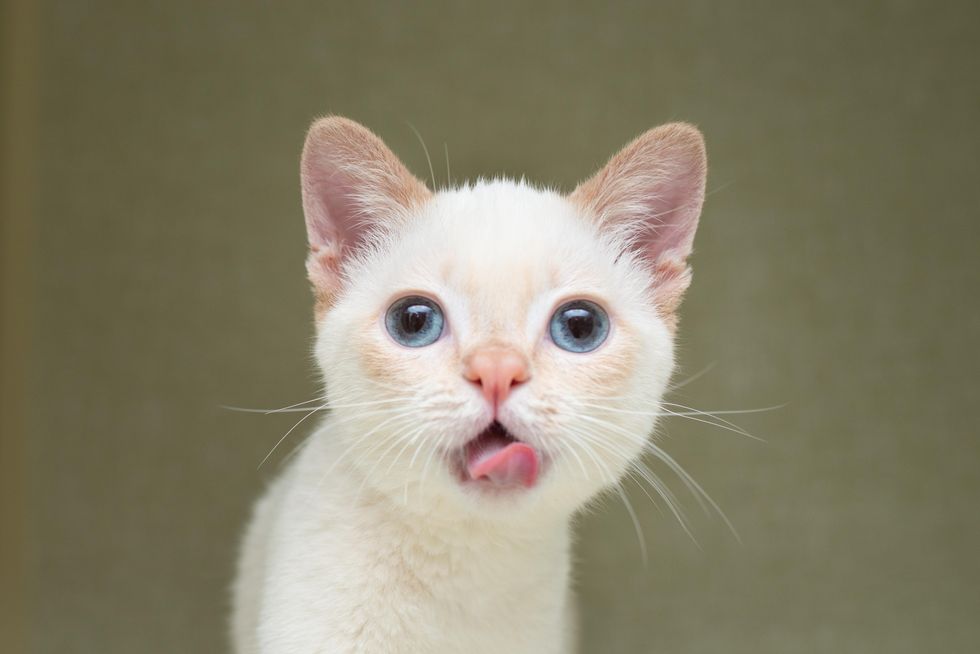 Eddie is friendly to everyone and has a big personalityCasey Elise of Lange Foundation
If he takes a tumble, he gets back up and tries again. Eddie is the happiest when he gets to play and run around freely, enjoying the little things in life.
The sweet wobbly boy puts a smile on people's faces and lights up any place he graces. He is always the highlight of everyone's day.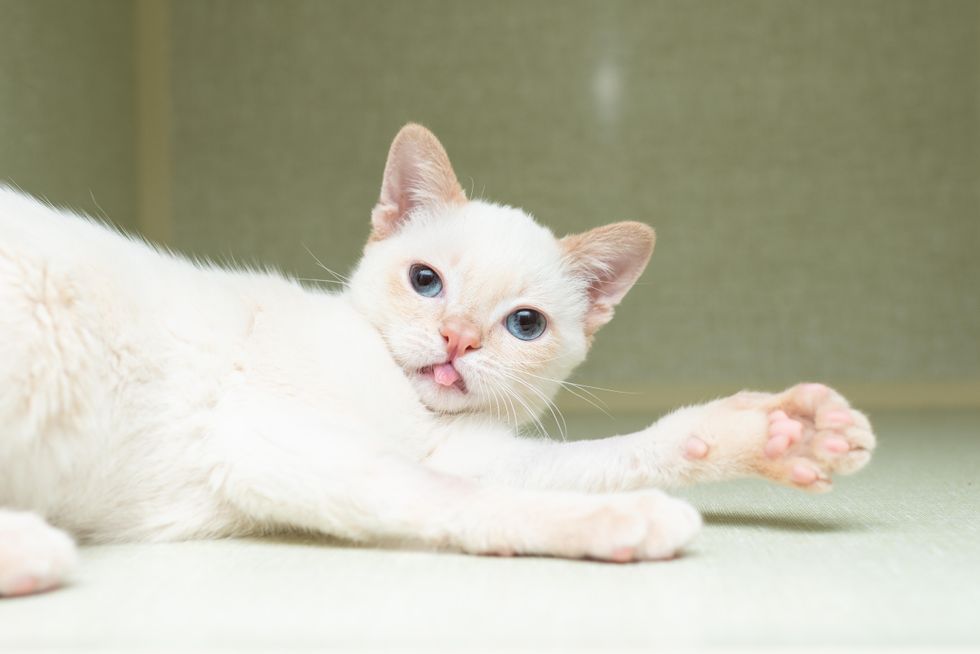 Casey Elise of Lange Foundation
Eddie loves his VIP life and never ceases to amaze his people with what he can do. He continues to live everyday to the fullest.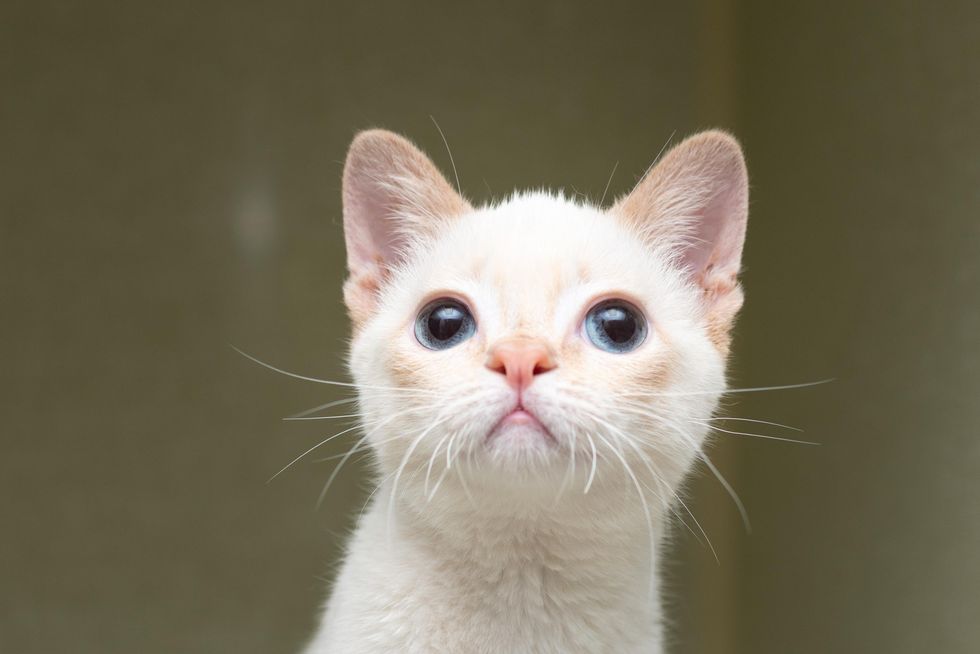 Eddie lives everyday to the fullestCasey Elise of Lange Foundation
Share this story with your friends. Follow updates on Eddie and Lange Foundation on Facebook and Instagram @lange_foundation.
Related story: Kitten Stands Like a Kangaroo, Determined to Thrive and Live Best Life