The Minister visited the charity and met with the Kickstart apprentices
The Minister for Employment visited RSPCA Canterbury branch charity last week (Thursday 7 October) after the charity and Dame Kelly Holmes Trust successfully recruited six apprentices as part of the government's back to work scheme.
The Kickstart Scheme is a government project which aims to get young people back into work following the effects of the Covid-19 pandemic.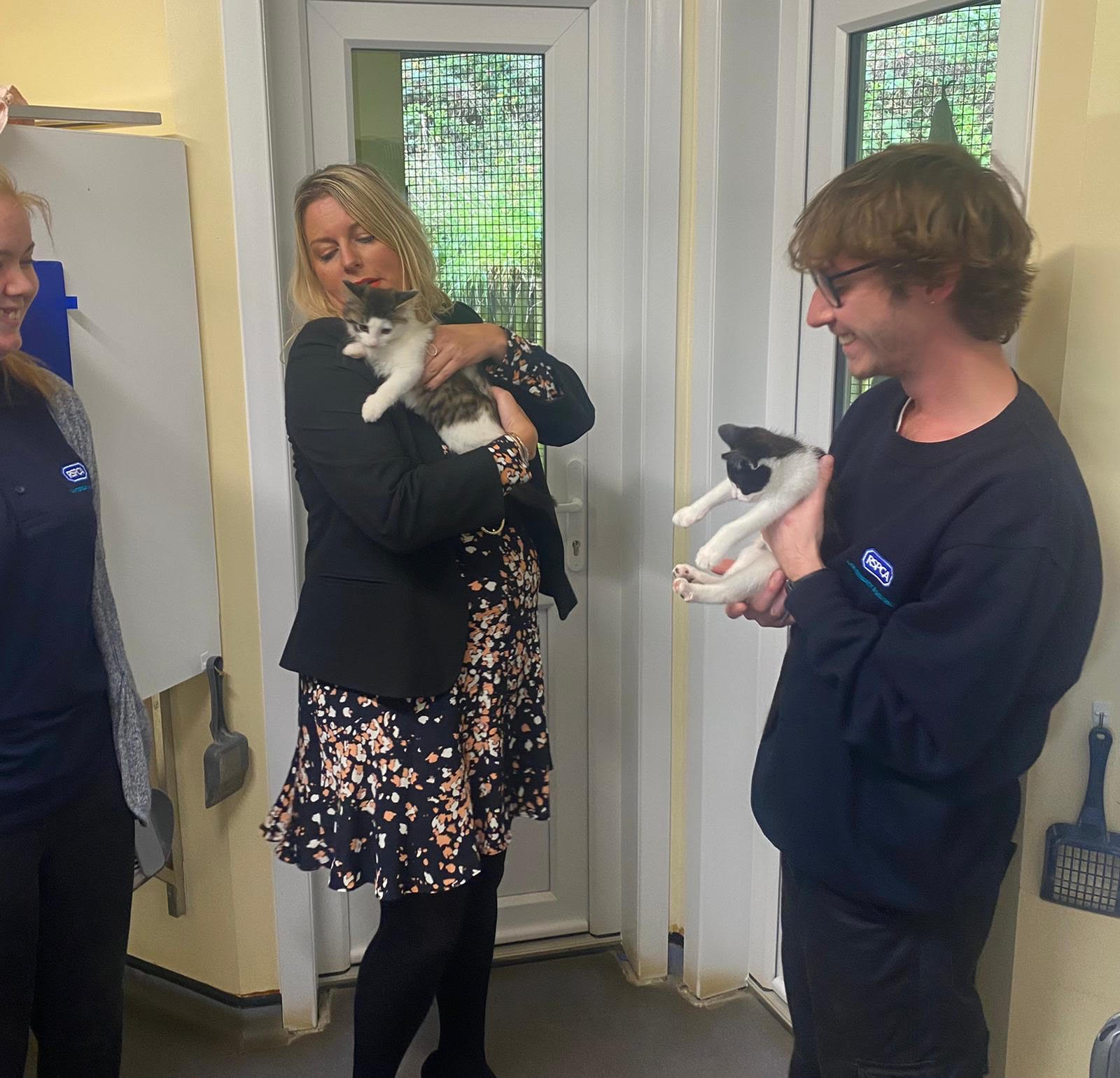 The Parliamentary Under-Secretary of State for Employment, Mims Davies MP, visited the RSPCA Canterbury branch to shine a light on the success of the scheme and meet with the young people who have been carrying out a six-month paid apprenticeship with RSPCA Canterbury.
From animal care roles, fundraising and retail, the young people from 16 to 24 -years-old have taken on a variety of roles at the branch.
Each Kickstart apprentice has been allocated a personal RSPCA mentor for day to day support as well as employability and wellbeing sessions from the Dame Kelly Holmes Trust. The youth sports charity works to ensure all young people have the same opportunities and the two charities have been working in partnership together to ensure each apprentice gets the most out of the scheme.
Minister for Employment Mims Davies said: "It was fantastic to meet the RSPCA's Kickstarters in Canterbury and hear first-hand how they are gaining the skills, confidence and experience to thrive in the world of work. Right across the country, our Plan for Jobs is supporting people – whatever age and whatever stage they're at – to get into work, progress and maximise their potential."
Steve Jones, trustee at the RSPCA Canterbury branch, said: "We want to inspire the next generation of animal lovers and so taking part in schemes like this which teaches young people valuable skills about animal welfare is an important part of our work. We're also really proud that this means we can help to create opportunities for young people in the local community who want to get back into work. It's been fantastic to see the Kickstart apprentices doing so well and becoming valued members of the team."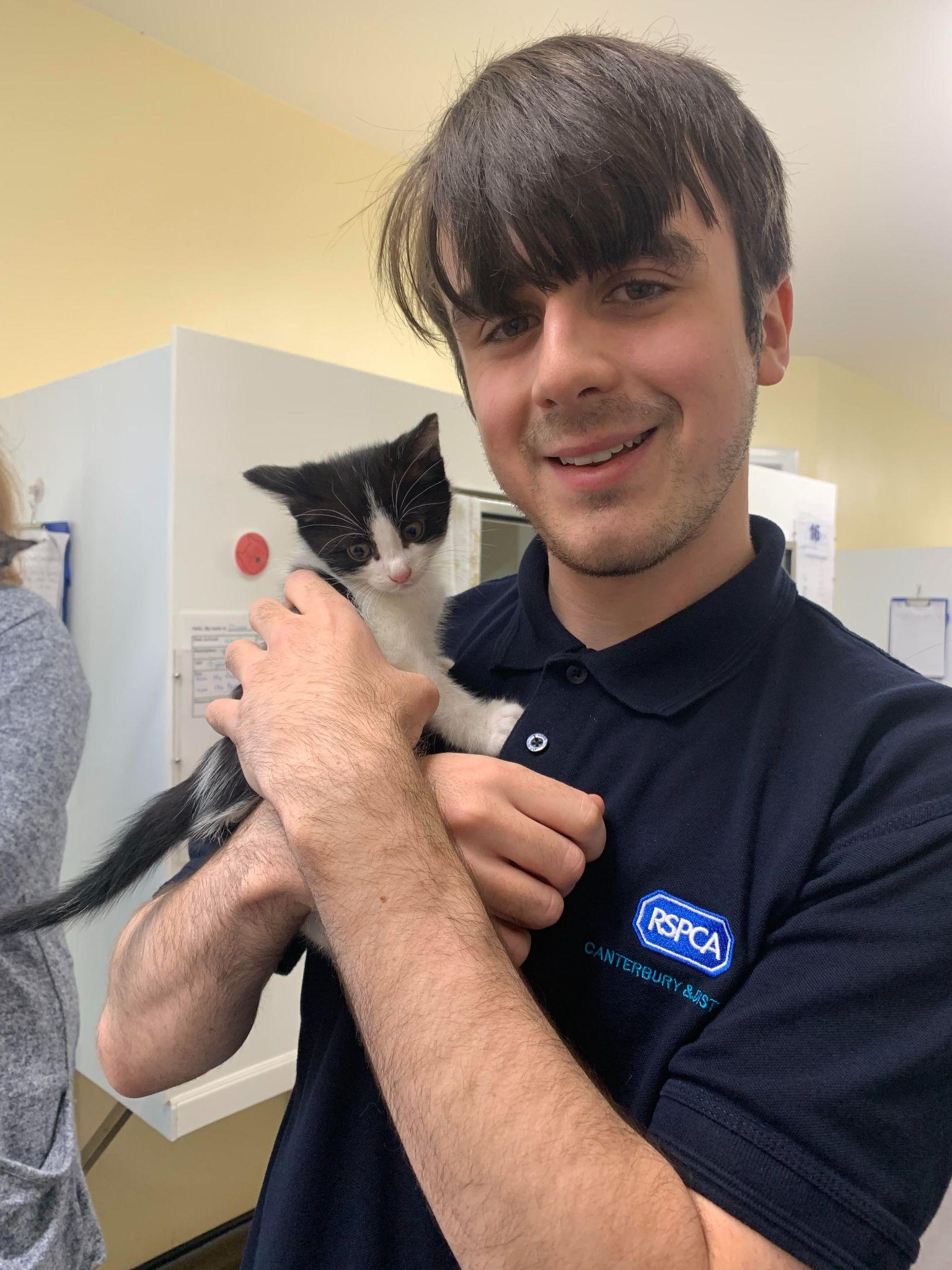 Dame Kelly Holmes Trust's On Track To Achieve for Employability programme is designed to improve the young people's wellbeing, help them build healthy relationships and unlocks the confidence, self-esteem and resilience needed to achieve as they complete their apprenticeships and go on to seek longer term employment. The programme is led by former fencer Claire Bennett, one of the Trust's athlete mentors, who uses her unique experience from the world of elite sport to give these young people a starting block in life that they may not otherwise have.
Claire Bennett said: "I had some fantastic mentors around me during my fencing career, and have always understood the importance of having that level of support to realise your goals. It's great to be able to give back through mentoring myself. I love working with young people, like the group of Kickstarters at the RSPCA Canterbury. It's great to see their confidence grow over the course of the programme, and I was so proud of the way they approached the meeting with the Minister for Employment, Mims Davies. They've already achieved so much in this short space of time, and I'm proud to be involved in empowering them to achieve in the future following their apprenticeship. After such a difficult time, many young people face an even more challenging situation than pre-Covid. It's never been more important to support their journey into employment."
For more information about the work of RSPCA Canterbury branch visit: www.rspca-canterbury.org.uk
For more information on the Dame kelly Holmes Trust visit: www.damekellyholmestrust.org
We regularly write about all things relating to cats on our Blog Katzenworld!
My partner and I are owned by five cheeky cats that get up to all kinds of mischief that of course, you'll also be able to find out more about on our Blog
If you are interested in joining us by becoming a regular contributor/guest author do drop us a message @ info@katzenworld.co.uk .