Three kittens got a new lease on life with the help of a family, and now jump around with so much joy.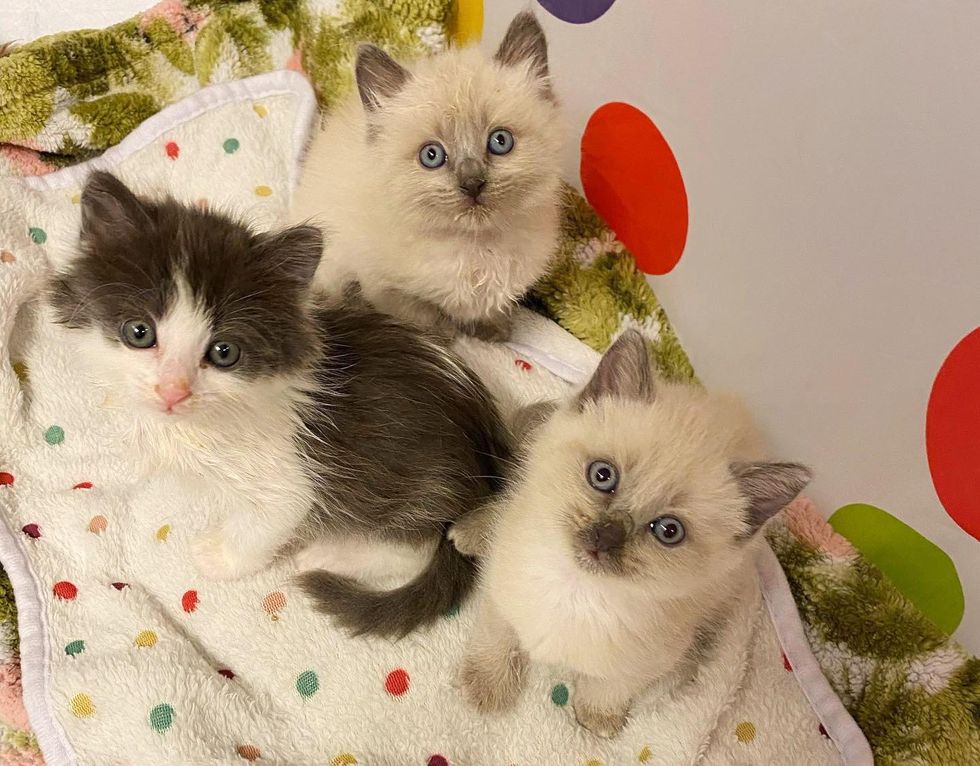 Cassandra, Ben and WayneLaura Malone
Laura Malone, a director of Mini Cat Town (an animal rescue in San Jose, California), was contacted about a litter of four kittens needing rescue.
She took them in and soon discovered a devastating illness that claimed the life of one of the littermates. The kitten tested positive for panleukopenia, a viral disease caused by the feline parvovirus (also known as feline distemper).
"We immediately began preventative treatment for Ben, Cassandra, and Wayne (the remaining three kittens)," Laura shared with Love Meow.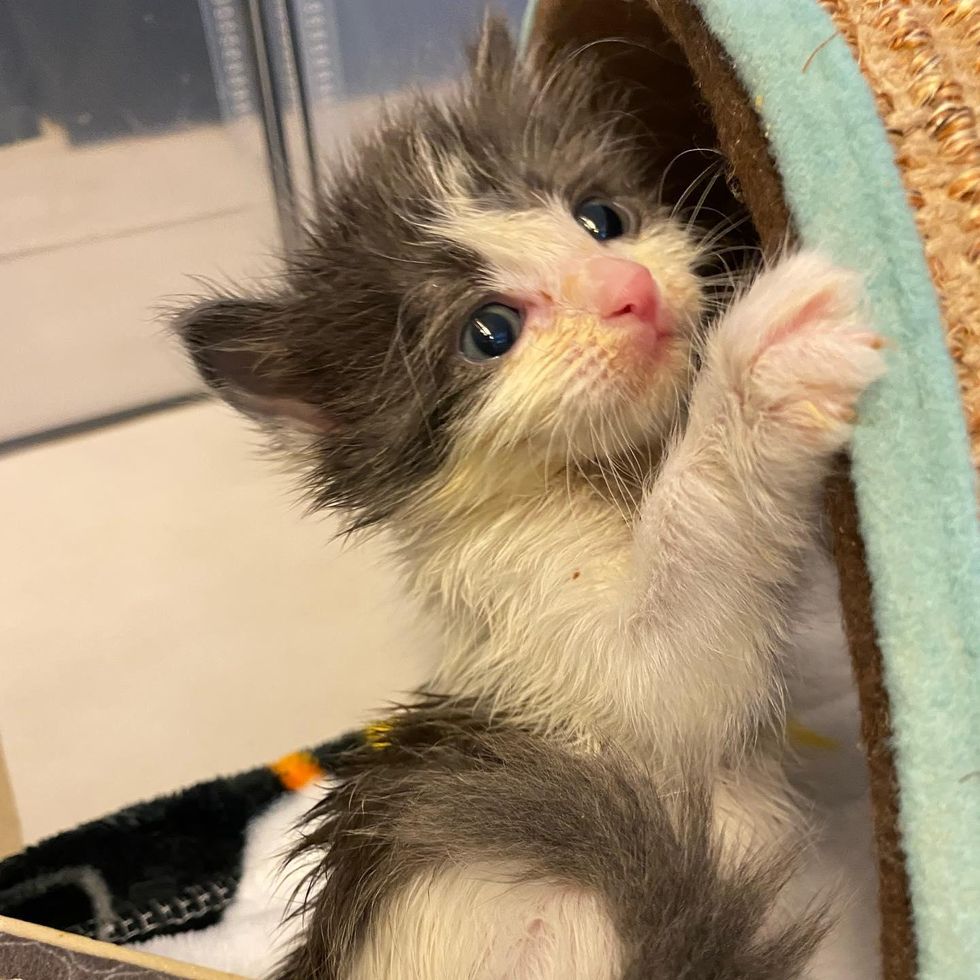 Cassandra the kittenLaura Malone
"Panleukopenia is very contagious and so it was really stressful knowing they were directly exposed. We just took it day by day, monitoring their weight and appetite closely, to look for signs of illness."
Laura held her breath every morning as she walked into the room until she was greeted by the trio. She remained cautiously optimistic while doing everything she could to keep them strong and healthy in a clean environment.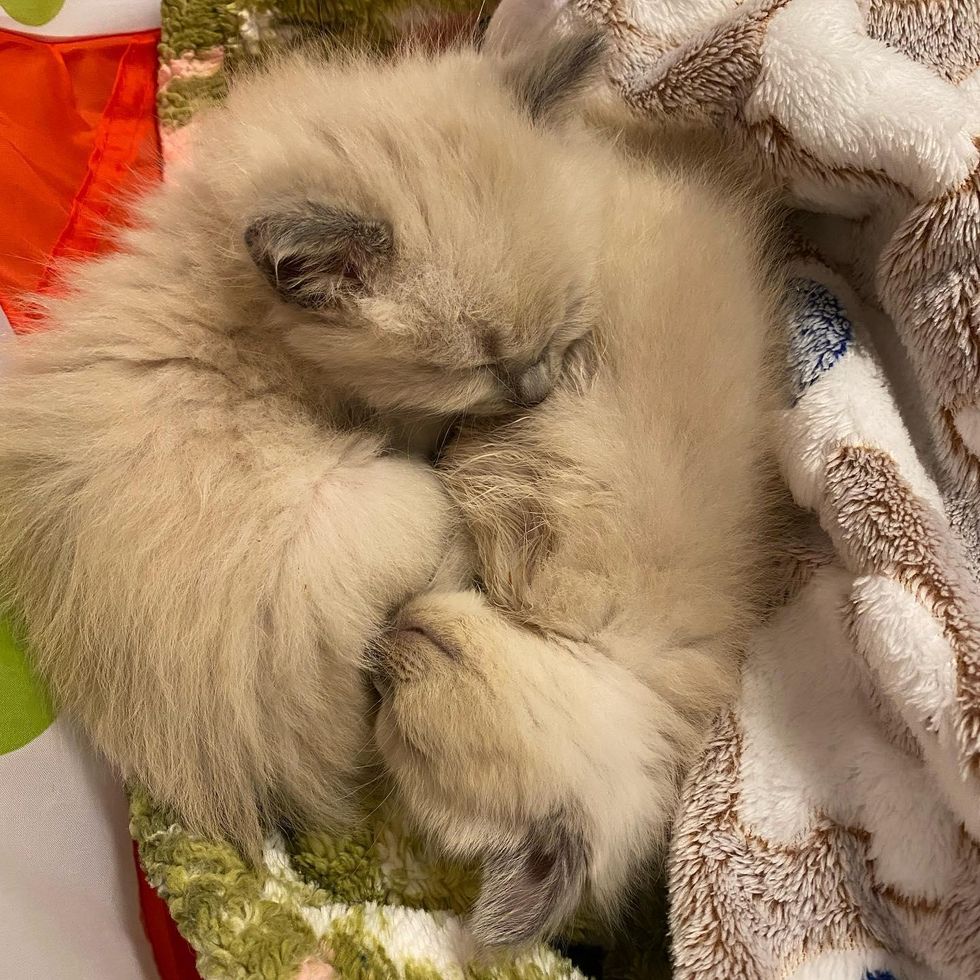 Ben and WayneLaura Malone
She checked on the kittens every four hours around the clock, gave them medications twice a day, and got up several times during the night to tend to their care.
She kept their bellies full and weighed them every day to ensure that the three continued to make gains. She took it one day at a time as the kittens were not out of the woods yet.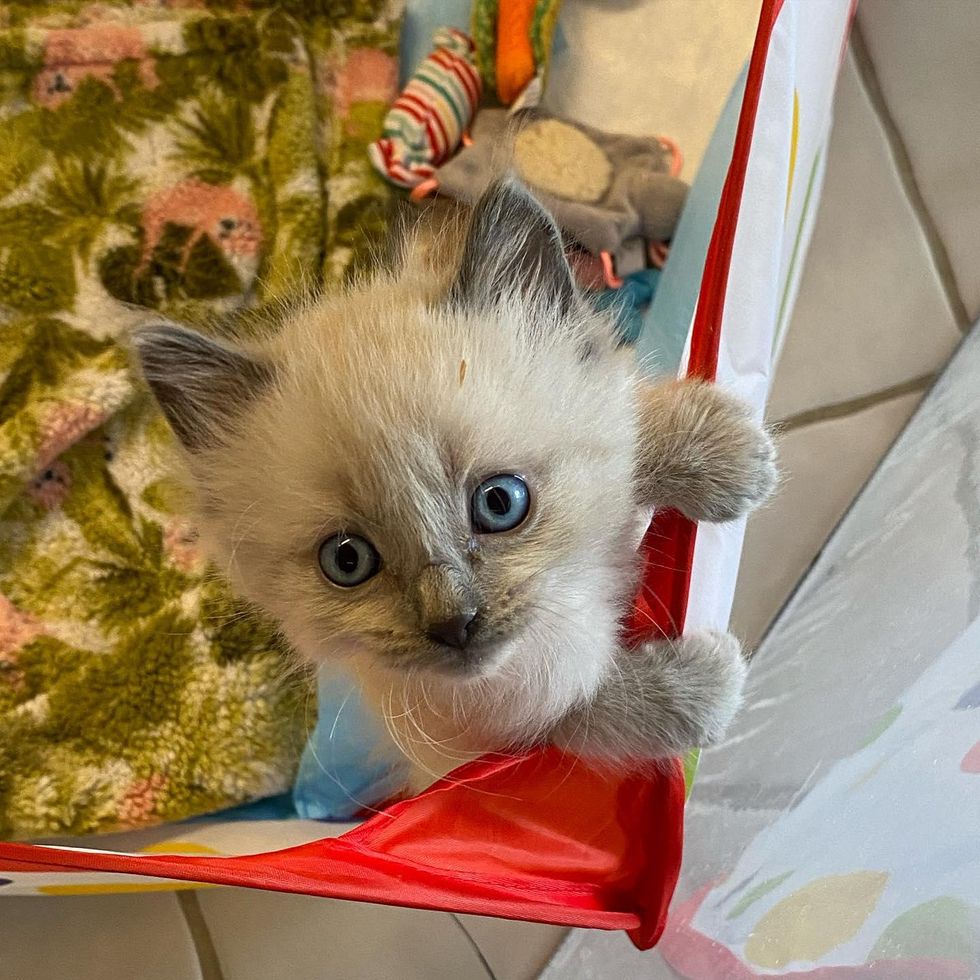 Laura Malone
When the trio reached the two-week milestone, Laura and her entire family collectively let out a big sigh.
Their weights and appetite were finally back on track, and the kittens were able to come out of the ordeal victorious despite the odds. "Miraculously, none of the kittens really showed any signs of illness," Laura told Love Meow.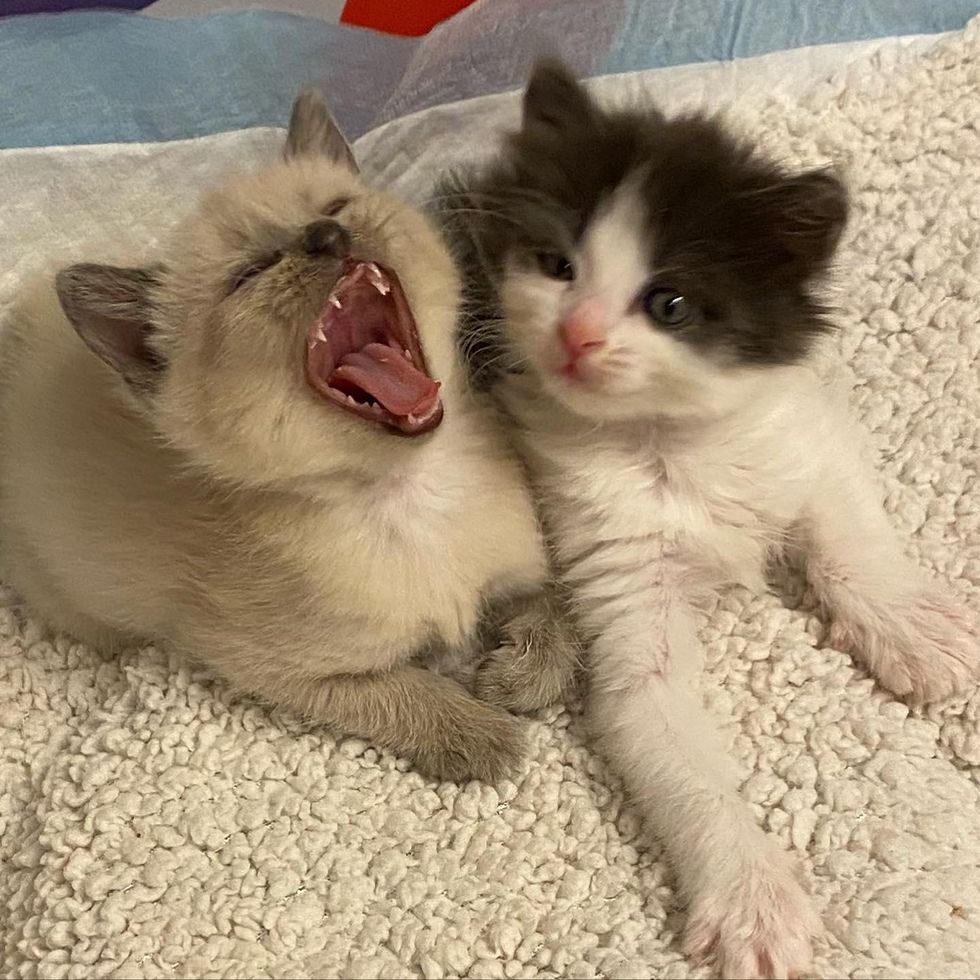 Ben and CassandraLaura Malone
After weeks of painstaking care, the feline siblings were given a clean bill of health, and were ready to run around the house, showing everyone their incredible jumping prowess.
"They are amazing jumpers and can jump up onto my counter tops even though they're not even that big yet. They like to get into everything and are very mischievous."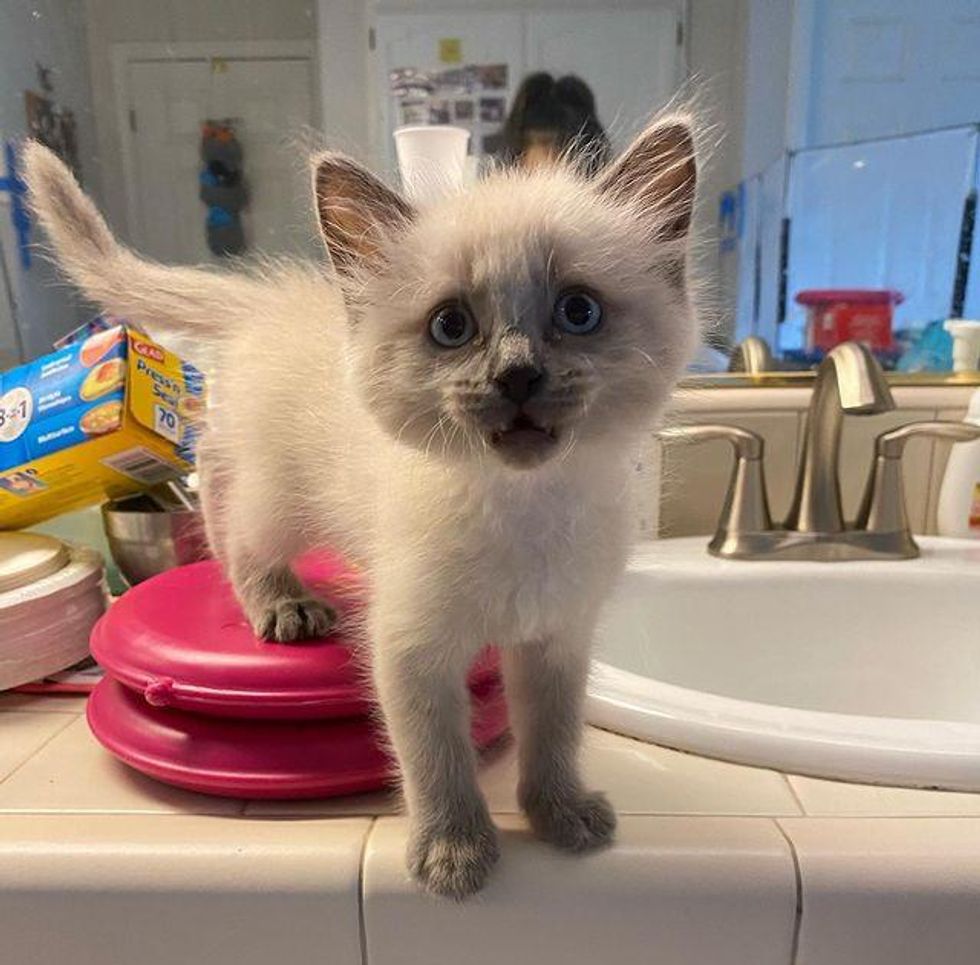 Wayne was the first kitten to jump on the counterLaura Malone
The kittens have turned into a dynamic trio. They explore every nook and cranny they can scour out, and crawl onto their foster mom's shoulders for good measure.
Watch the trio in this cute video:

3 kittens foster journey

www.youtube.com

"All three love to sit on my shoulders – Cassie likes to nibble my ears!"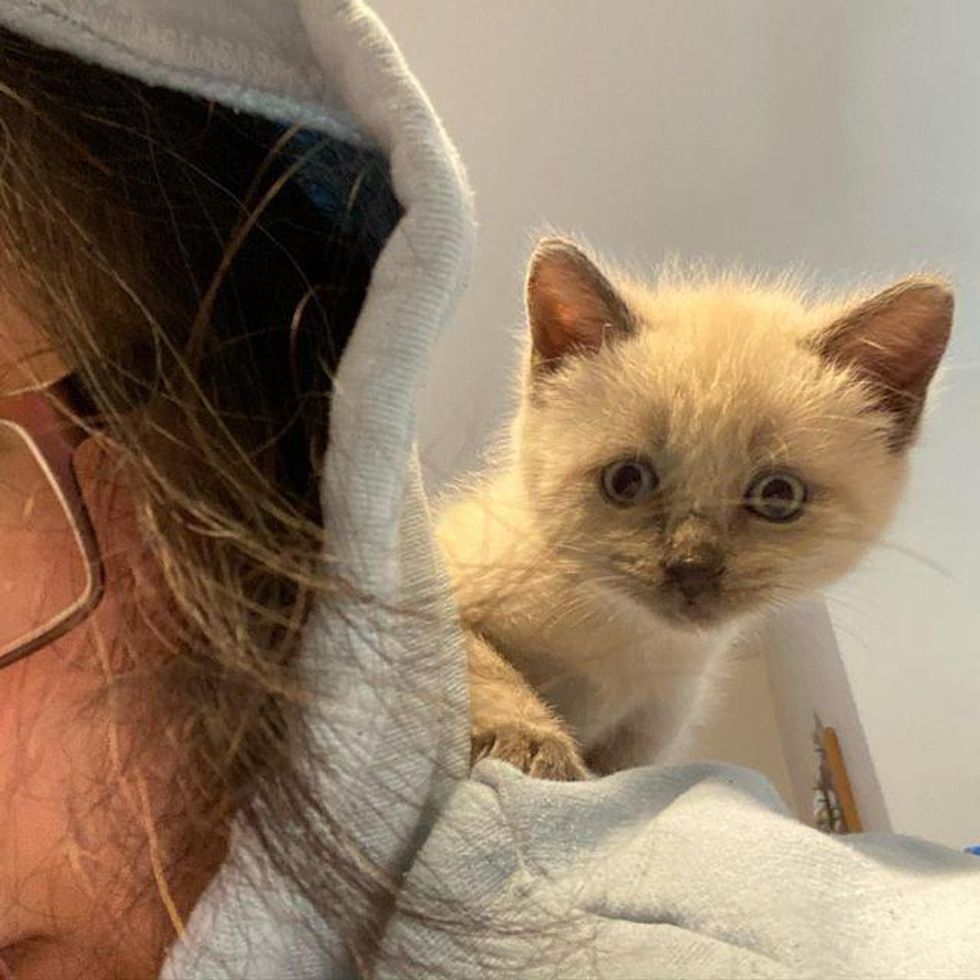 Laura Malone
There is no stopping them once they are back on their paws and ready to take on the world by storm. They are excited to befriend other foster kittens and show them the ropes.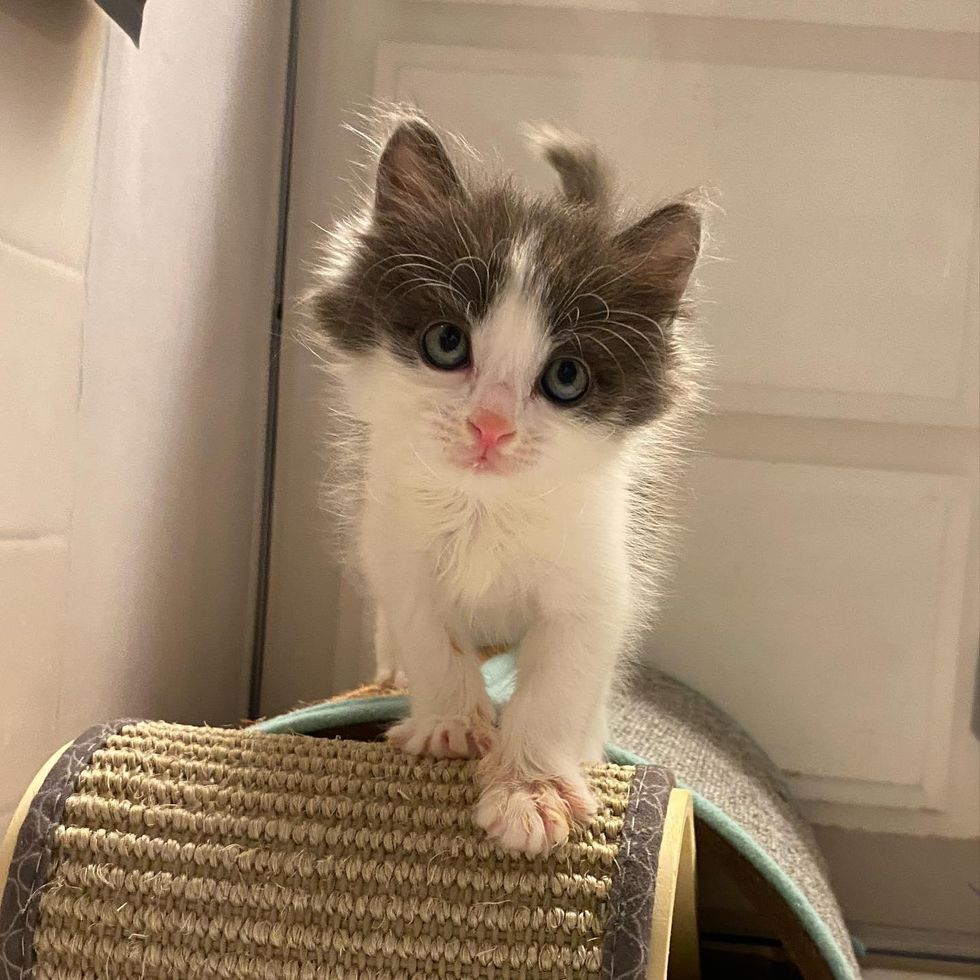 Cassandra is very playful and a mischief-makerLaura Malone
The trio enjoy venturing into new areas together. They have discovered the window and the feline entertainment that comes with it.
"I'm very happy with how well they've been growing! It's such a relief knowing these guys are thriving."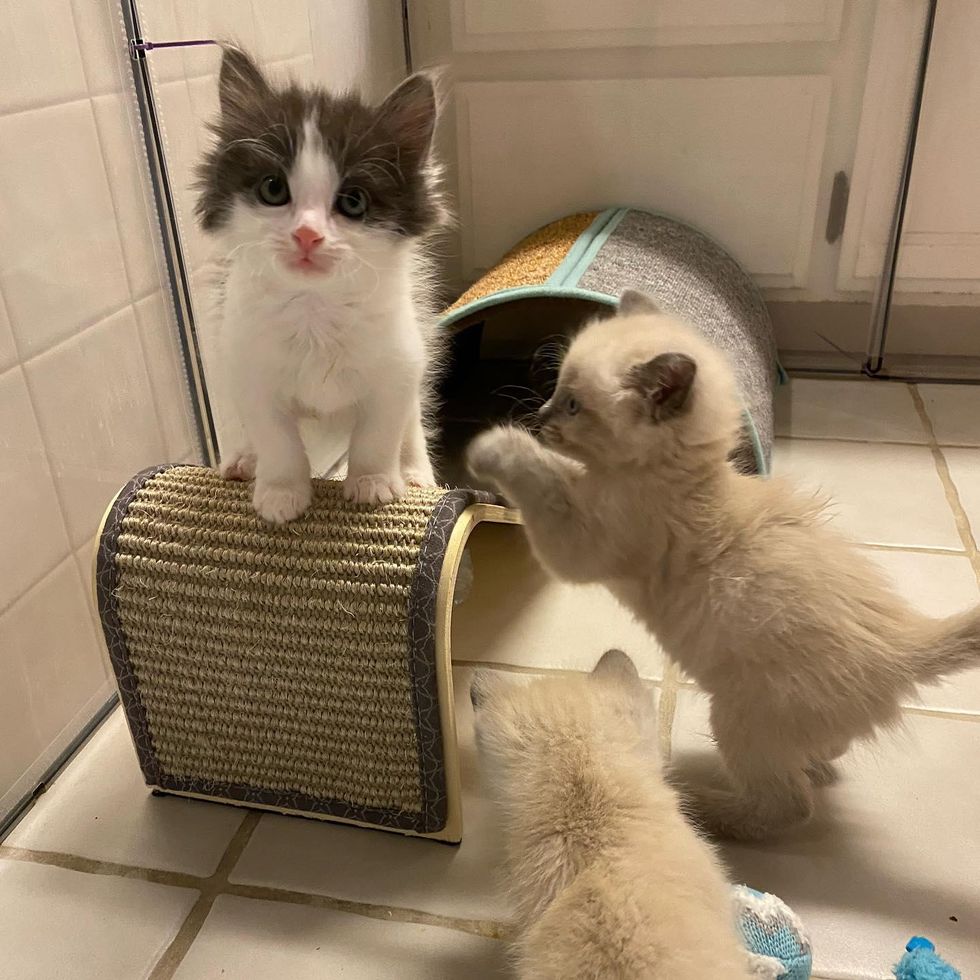 Laura Malone
"Wayne was a bottle baby right up to a few days ago, but now he eats gruel from a bowl," Laura told Love Meow.
"Cassie and Ben are the most playful and spunky. Wayne is a little more cuddly, but he also loves to explore and was the first one to jump up onto the counter."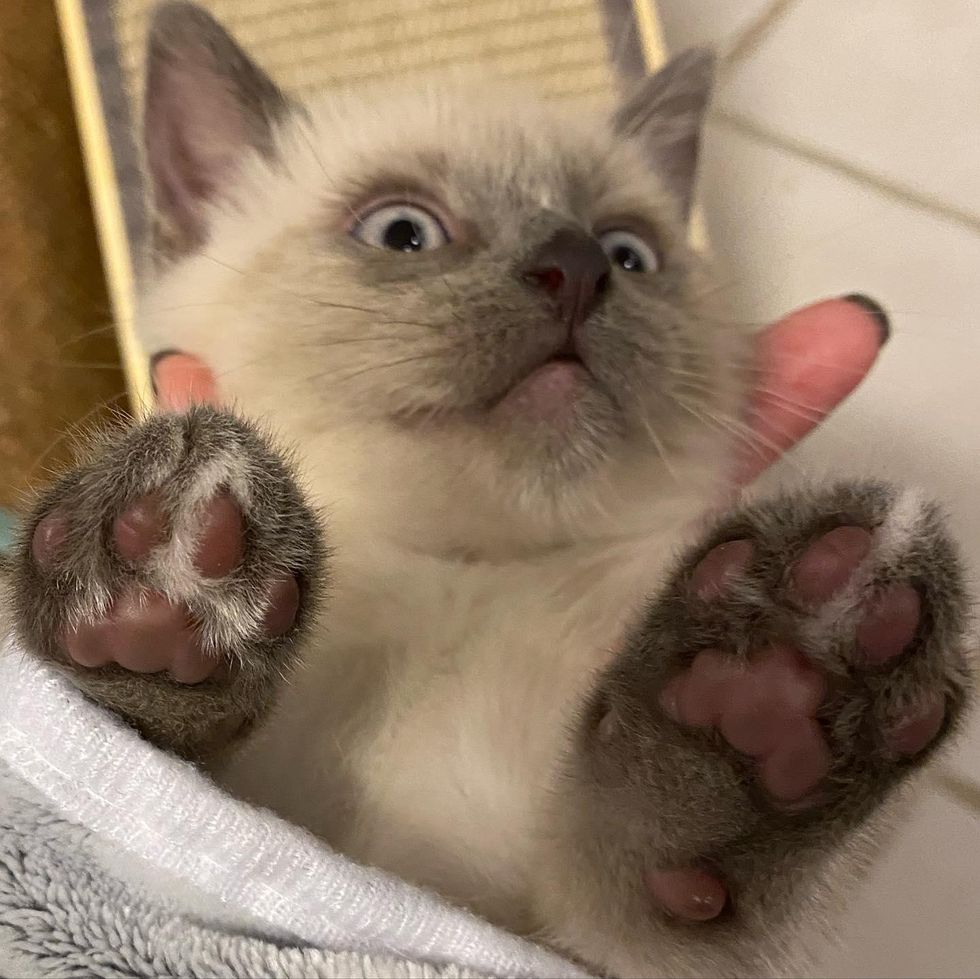 Those big mittensLaura Malone
The feline siblings have leapt their way into everyone's heart. They are determined to out-jump other kittens, outsmart their humans, and live everyday to the fullest.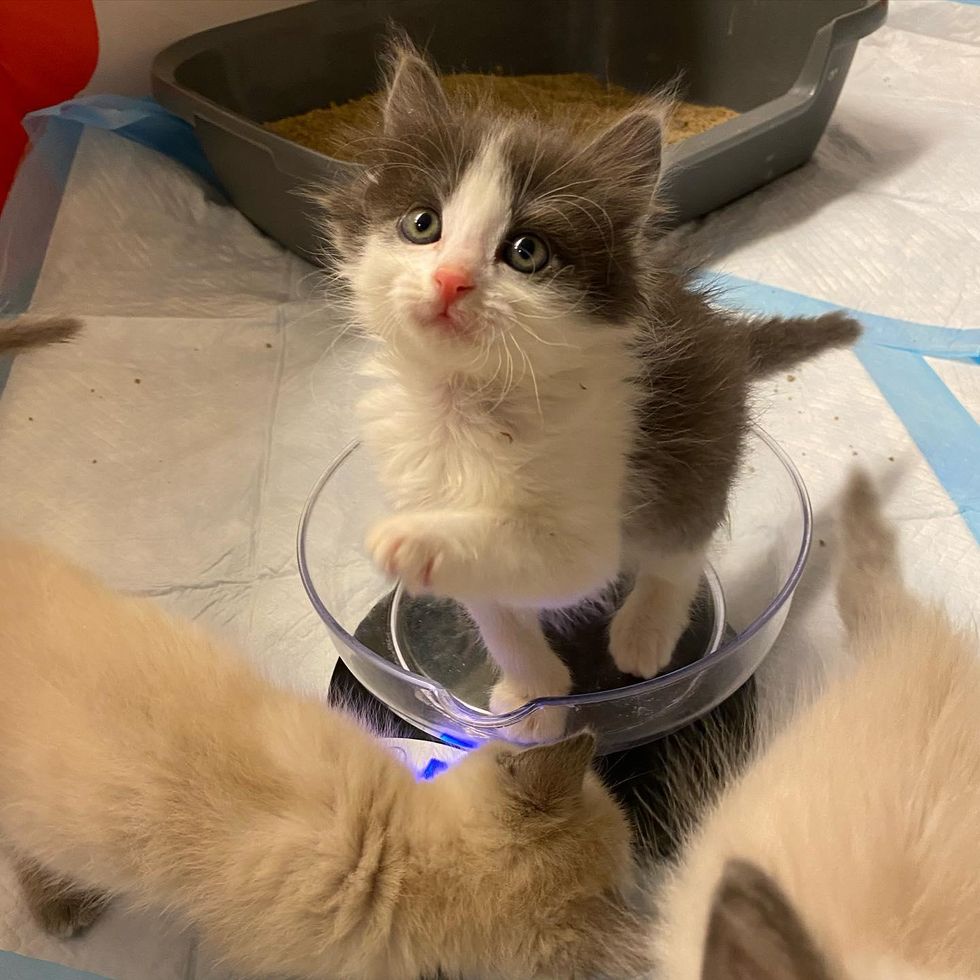 Laura Malone
Share this story with your friends. Follow updates on the kittens and Laura's fosters on Facebook and Instagram.
Related story: Kitten Found by Herself Takes to Two Other Younger Kittens and Showers Them with Hugs