With the winter months right around the corner, it's important to start thinking about how your cats are going to fare with the sudden change of weather.
As you will probably know already, cats are heat-seekers, always on the lookout for the latest warm spot to sit and relax in. Whether it be the laundry basket, a windowsill or a random plant pot in the garden, cats are creatures of comfort, so it's important to remember that when the temperature starts to drop.
With this in mind, join us as we run through some of the most effective ways to not only ensure your cat stays nice and toasty during the winter, but also safeguard them from any potentially dangerous diseases that could be lurking around.
Invest in a cosy cat bed
While you may love the idea of snuggling with your kitties all day, this isn't always the most practical solution for keeping them warm. So, why not consider investing in a nice, warm and cosy cat bed for them instead? Or, to go one step further, how about a heating pad or two?
These will offer them with that extra bit of warmth when they need it most, while also providing them with an area where they can relax while you're out and about.
Alternatively, if your cat isn't really a pet bed kind of kitty, you could always try adding a blanket or two to the areas where they do typically lounge around in. This will provide them with some extra room to burrow in while also blocking any potential drafts from doors continuously being opened and closed.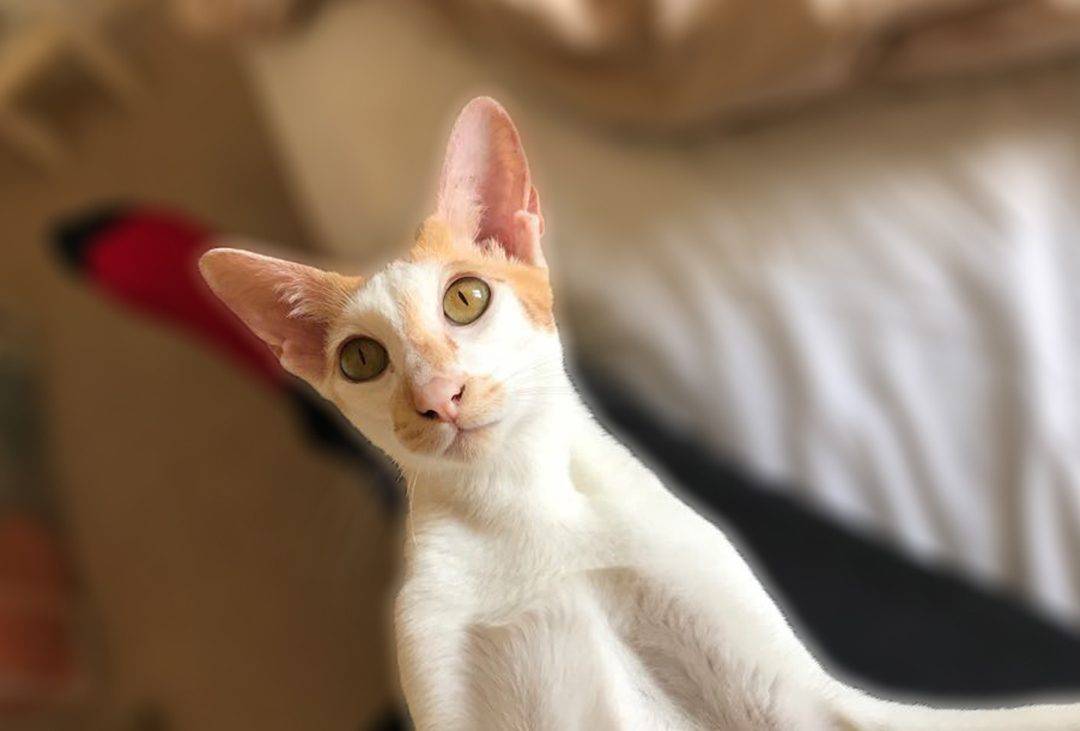 Feed and play with them more often
According to PetMD, the average body temperature of a cat falls somewhere between 37oC and 40oC. But, maintaining this temperature becomes a lot more difficult when it's cold outside, meaning that your cat will need more calories in order to keep healthy.
In other words, your cat is likely to become a lot hungrier during the winter weather so you are going to need to feed them on a more regular basis.
However, it's important to find the right balance when it comes to feeding your cat – by feeding them too much, this could potentially lead to them looking elsewhere for food, heightening the likelihood of them becoming exposed to a variety of difficult-to-identify conditions.
What's more, feeding them more often could contribute to weight gain, so it's important to play with them more often as well. This, in turn, will not only help them keep looking trim and healthy but, since play is a natural warming exercise, it will also keep their hearts and brains ticking over while the weather is becoming a little more frightful.
Think practically
As we mentioned at the start of this article, cats are creatures of comfort. Therefore, if you're home isn't a comfortable place for them to be in, they could choose to spend their winter elsewhere, purely out of a survival point of view.
To stop this from happening with your kitty, consider your home and assess how comfortable you think it is from your cat's perspective. From turning your heating on slightly earlier to sectioning off warmer areas of the home to ensuring they have a plentiful supply of food, it's important to think about how you can make your home a nicer place for your cat to enjoy.
Moreover, if you haven't done so already, consider fitting them with a microchip. This quick and completely painless procedure could make all the difference between spending Christmas with or without them, helping them find a way home should the worst happen and they decide to run away through fear of the cold.
Healthy and cosey
While you may think your cat can cope with the colder weather due to its luscious fur coat, this isn't always the case. Therefore, it is up to you to provide them with the means and comfort they desire to make it through the colder months of the year.
However, by providing them with plenty of food and water, microchipping them, playing with them regularly, and ensuring your home remains a comfortable environment for them to live in, you can help achieve exactly that.
We regularly write about all things relating to cats on our Blog Katzenworld!
My partner and I are owned by five cheeky cats that get up to all kinds of mischief that of course, you'll also be able to find out more about on our Blog
If you are interested in joining us by becoming a regular contributor/guest author do drop us a message @ info@katzenworld.co.uk .