Hi everyone,
Please find below our latest entry in the Purrsday Poetry series by Pooky's Poems, this was originally posted on her own Blog here. Don't forget if you have a cat poem you'd like to publish on our Blog do send us an email to info@katzenworld.co.uk. 🙂
Stroking your fur,
I sink into your purr
And I feel my anxiety lessen.
The stress of the day,
Floats so gently away,
In my life you're a wonderful blessing.
I cuddle you tight,
When things aren't feeling right,
You don't judge,
You don't tut,
You just listen.
You allow me to speak,
When I'm low or I'm weak,
Cat-less folk do not know
What they're missing.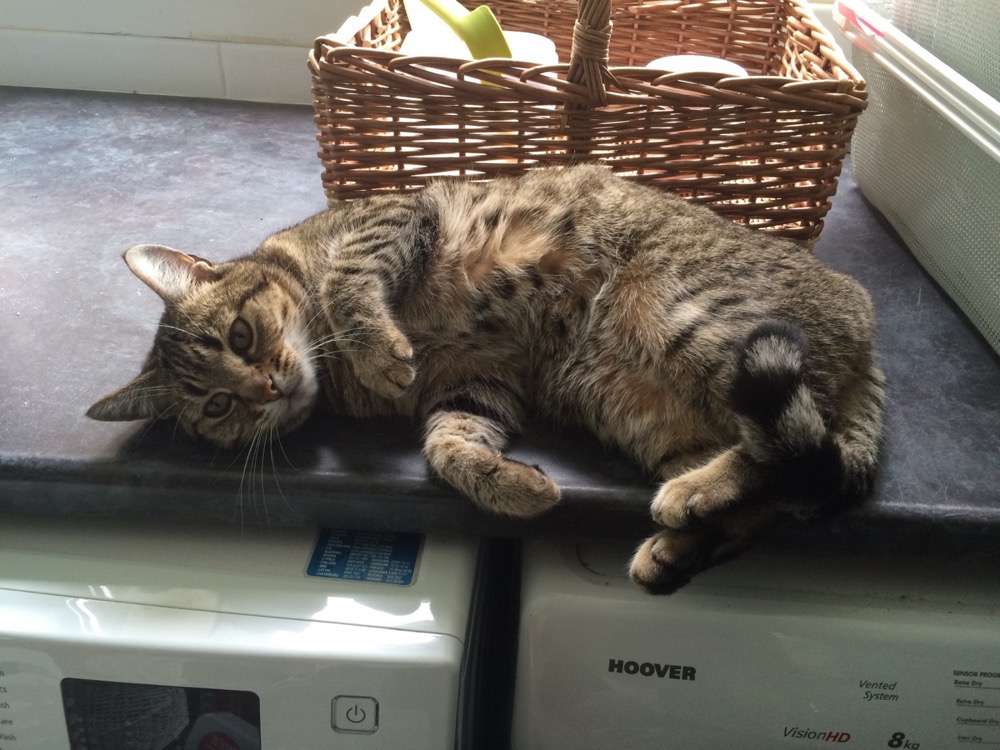 You want to stay up to date with our stories but are not on WordPress? No worries! Follow us on Bloglovin by clicking here or sign up for our Newsletter here.
We regularly write about all things relating to cats on our Blog Katzenworld!
My partner and I are owned by five cheeky cats that get up to all kinds of mischief that of course, you'll also be able to find out more about on our Blog
If you are interested in joining us by becoming a regular contributor/guest author do drop us a message @ info@katzenworld.co.uk .