'Inbetweener cat' Daisy's introductions to the cows on the farm went very smoooothly
It's been third time lucky for a black cat who had two homes by the time she was seven months old as the farm cat has now settled into her forever home – and even befriended the cows!
Poor Daisy came into the care of the RSPCA Radcliffe Animal Centre in Nottingham after she had been in two homes by the time she was just seven months old. Sadly, she didn't get along with the people or other cats in her previous homes and was returned to the RSPCA after just four weeks of being adopted.
The staff at the centre re-assessed Daisy and decided that she is what is known as an 'inbetweener' cat – a cat that shies away from the company of people but still needs an owner to feed them and keep an eye on them.
Ella Carpenter, RSPCA Radcliffe Animal Centre Manager, said: "Just as people have individual needs and personalities, so do cats. Such cats come from a variety of backgrounds. They may have been poorly socialised when they were very young kittens and may not have had the right kind of interactions with people. They may see people as a threat and find their behaviour unpredictable, unsettling and unwelcome.
"Many 'inbetweeners' can do well living a free-roaming lifestyle where they have food and shelter and a person who looks out for them, caring for them from a distance. There are many appropriate environments where this can be the case. Stables, farms and spacious gardens are often ideal. And that's exactly what Daisy needed!"
Daisy was rehomed to Ruth Grice, a dairy farmer near Melton Mowbray in September and has come on leaps and bounds since then. She is now a farm cat, sleeping in the calf shed most nights and roaming around the farm during the day.
Ruth said: "We knew she wouldn't want human contact and that she would take some time to settle in. She lived in the old farm house for a few weeks and then gradually brought herself out. She wanted to stay outside, that was clear, but she found a warm spot in the calf shed and now she's quite happy!
"She is quite friendly and lets me stroke her and pick her up. We've had farm cats that wouldn't let you go near them so it's nice that she's a bit more used to human contact but not to the extent where she wants to come into the house."
Daisy's first meeting with the calves was very sweet as they sniffed and greeted each other, Ruth explained. Now she has become so close to them that the calves will even clean her and lie in the straw with her whilst she dozes.
Ruth added: "She's settled in so well! We are so glad we adopted her."
If you have the right environment to help support a cat like Daisy please get in touch with RSPCA Radcliffe Animal Centre at: info@rspca-radcliffe.org.uk
Farm cats are often nervous around people but still need someone to provide food, water, shelter and veterinary care when needed. As the name suggests, they would most likely be best suited to a farm, smallholding, or riding stables but some have even found quirky homes such as a model village, an orchard and a gazebo company.
Potential owners don't necessarily need to have a farm or riding stable to rehome a cat who enjoys the great outdoors, the charity is looking for homes of all different types to match the variety of different cats we have.
Alice Potter, RSPCA's cat welfare expert, said: "One of the most interesting things about cats is just how varied each of them are. No one set home is going to fit all cats. Cats' personalities are a varied spectrum with an affectionate, lap cat, an 'inbetweener' cat who needs less but still some interaction, and all the way to a feral cat who will happily live independently from humans.
"We know that our centres and branches often struggle to find homes for our farm or outdoor cats and often one of the reasons cited is that there is a lack of awareness amongst the general public that these cats exist and that they will be much happier living an outdoorsy lifestyle.
"Many people think of a cat curled up on the sofa, popping in and out of the cat flap for fuss but actually the kind of cats we're talking about here may never come inside the home, they may never come for fuss but they need someone to look out for them and provide them with year-round shelter such as a shed, barn, stable or even a treehouse where they can sleep at night. They'll also need constant access to water, to be fed daily and to receive veterinary care whenever needed."
For more information visit: https://www.rspca.org.uk/findapet/rehomeapet/process/rehomeacat/farmcat
Or select the farm/feral category on www.rspca.org.uk/findapet
Advertisements
Visit our Shop for Lisa Parker merchandise!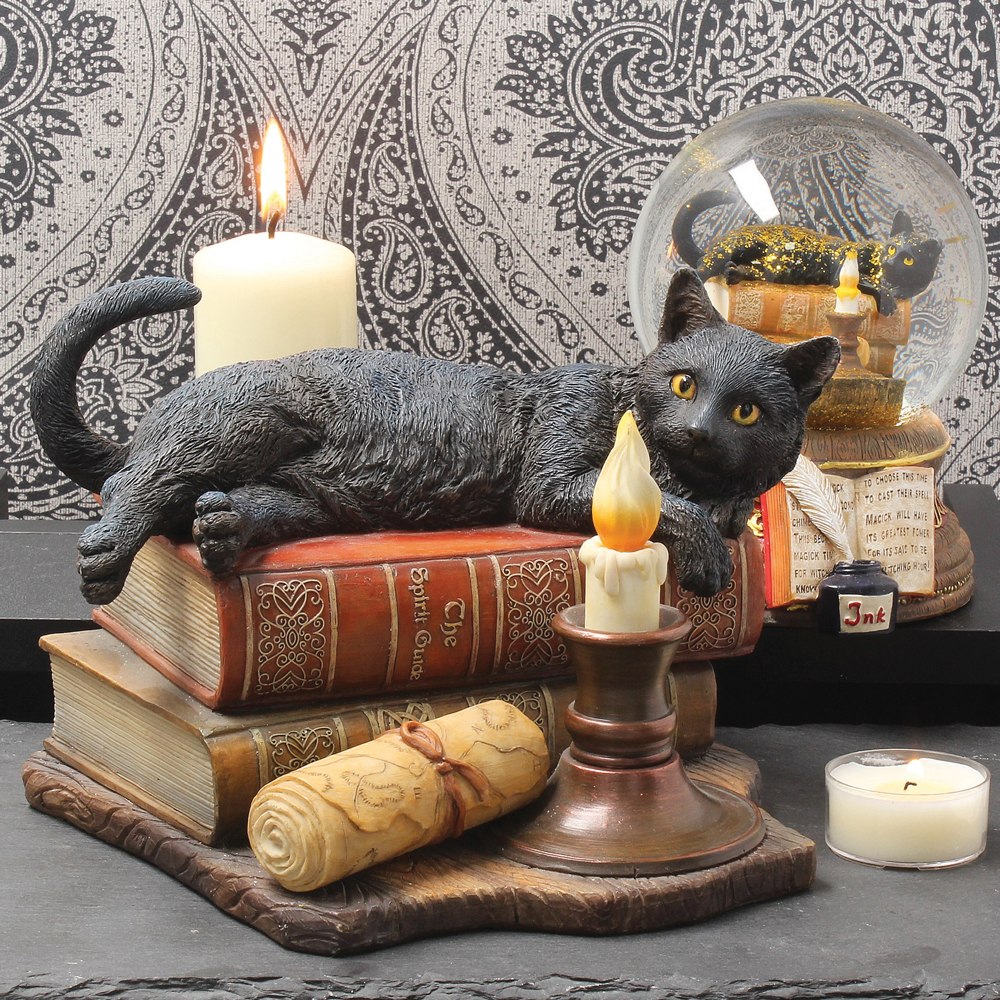 We regularly write about all things relating to cats on our Blog Katzenworld!
My partner and I are owned by five cheeky cats that get up to all kinds of mischief that of course, you'll also be able to find out more about on our Blog
If you are interested in joining us by becoming a regular contributor/guest author do drop us a message @ info@katzenworld.co.uk .