A cat has never lost focus on caring for her kitten after they were found together outside.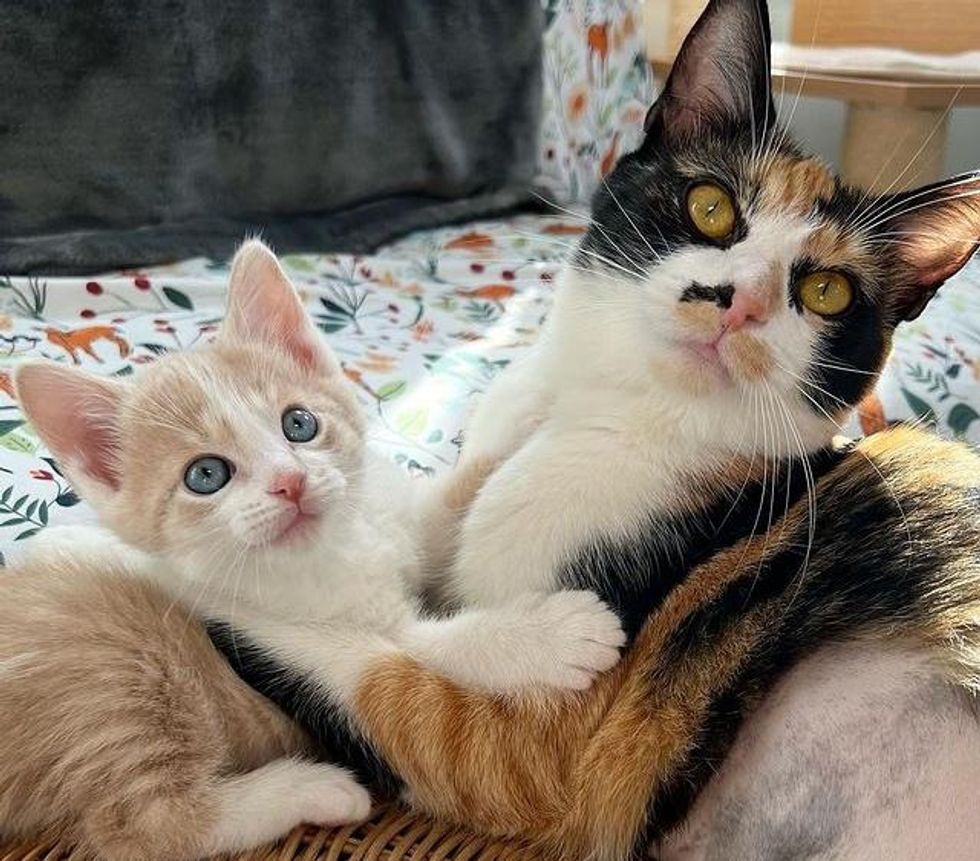 Cider and Maple@nashfosterkittens
Maple the cat found herself in a shelter along with her kitten Cider after they were scooped up from the outdoors. Cider was only around one day old, and the sole survivor of his litter.
Maple was scared and confused at first, but never lost sight of him. The mother and son duo needed a foster home, and Jenn, a volunteer of Metro Animal Care and Control, stepped up to help.
After Maple settled into a quiet, comfortable space, she came out of her shell and turned into a sweet snuggle-bug.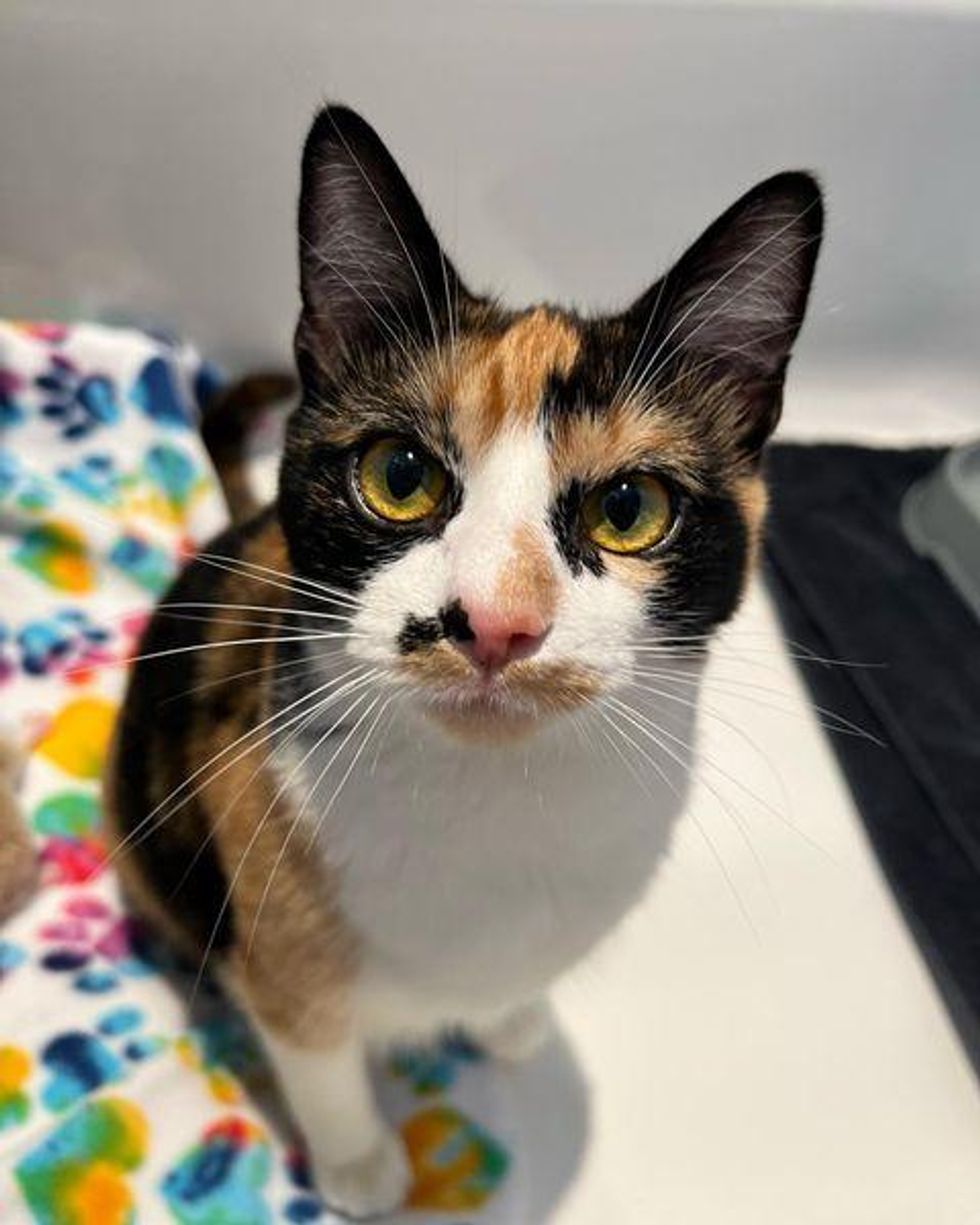 Maple was found outside along with her kitten@nashfosterkittens
She was so thankful to have a safe place to raise her only fur child.
Over the next two weeks, Cider grew in size and strength and gained an adorable, rotund belly. Maple would hover over him everywhere once he figured out how to waddle around.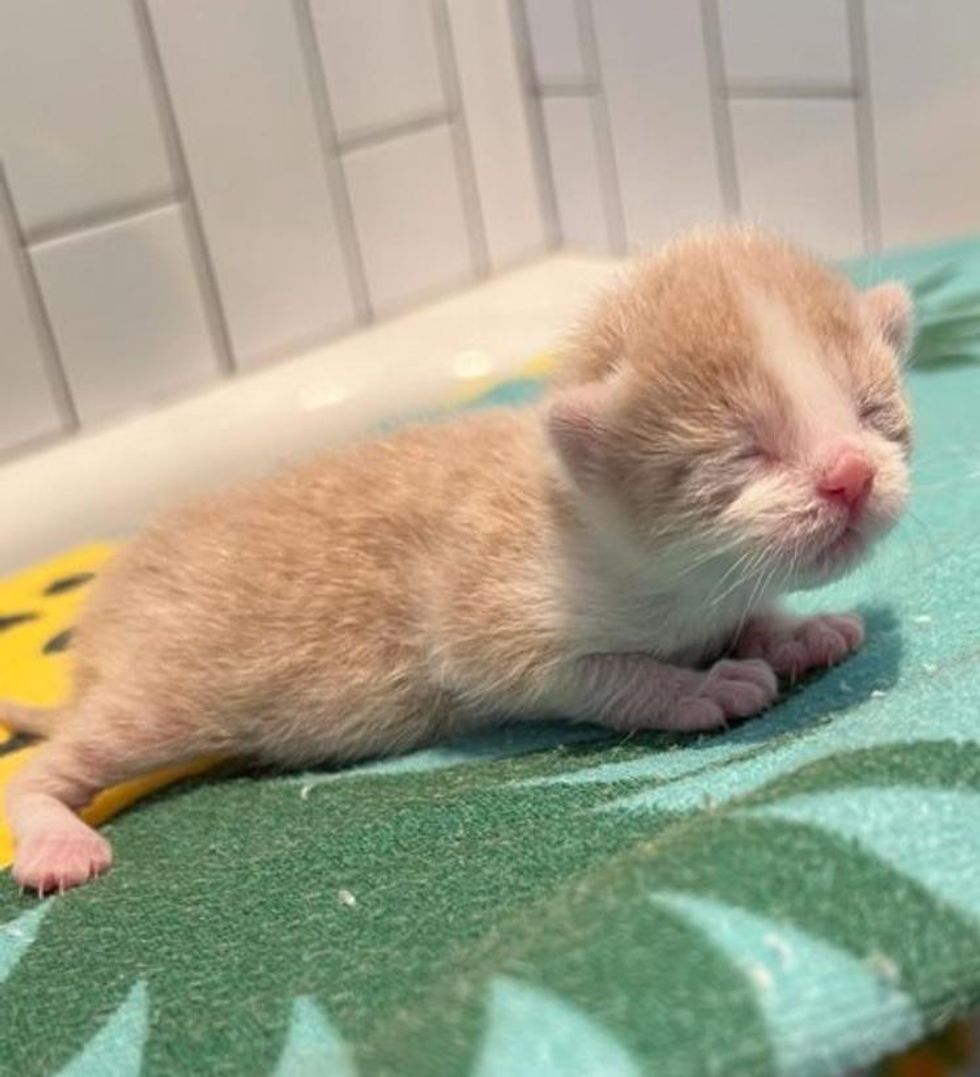 @nashfosterkittens
Around that time, an orphaned tabby named Clove arrived in Jenn's care. She was the same age as Cider, and in desperate need of a mom.
Cider immediately started doting on his new sister and showered her with hugs.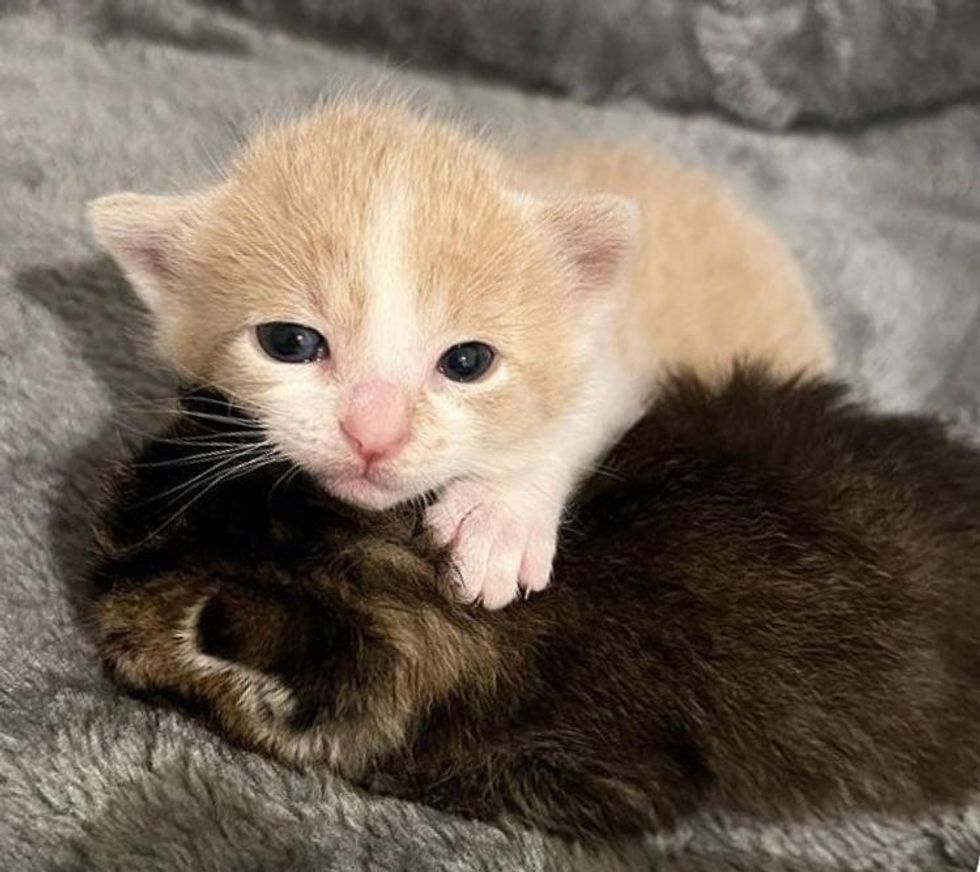 Cider started cuddling Clove right away@nashfosterkittens
After a few days of getting to know each other, Maple also came around and accepted the new baby as her own. Jenn worked alongside Maple as they alternated mommy duties to care for Clove.
The tabby girl started to thrive with round-the-clock feedings from Jenn and plenty of TLC from Maple.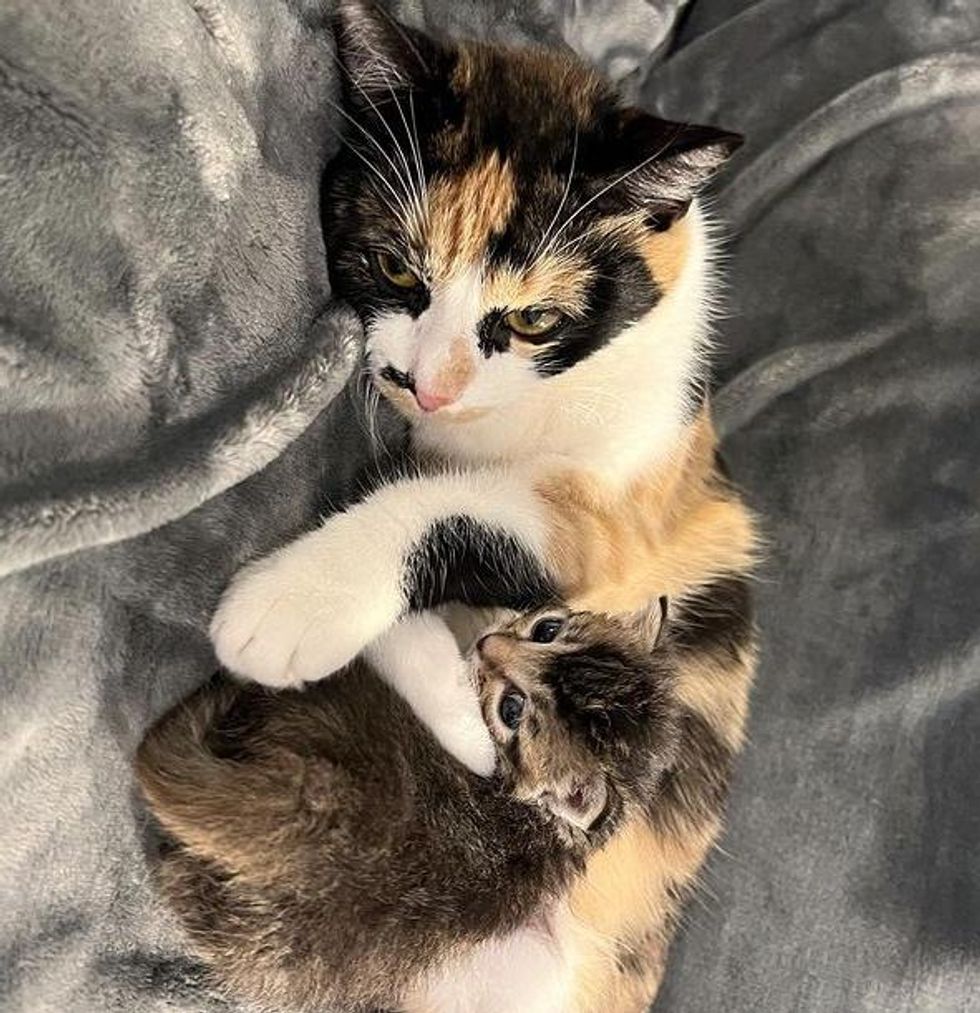 Maple also accepted Clove as her own@nashfosterkittens
It was clear from the start that Maple and Cider share a very special bond. She would respond immediately and run over to him when he cried, and follow him around the room when he explored.
Cider became the chunkiest and happiest kitten that Jenn had ever fostered.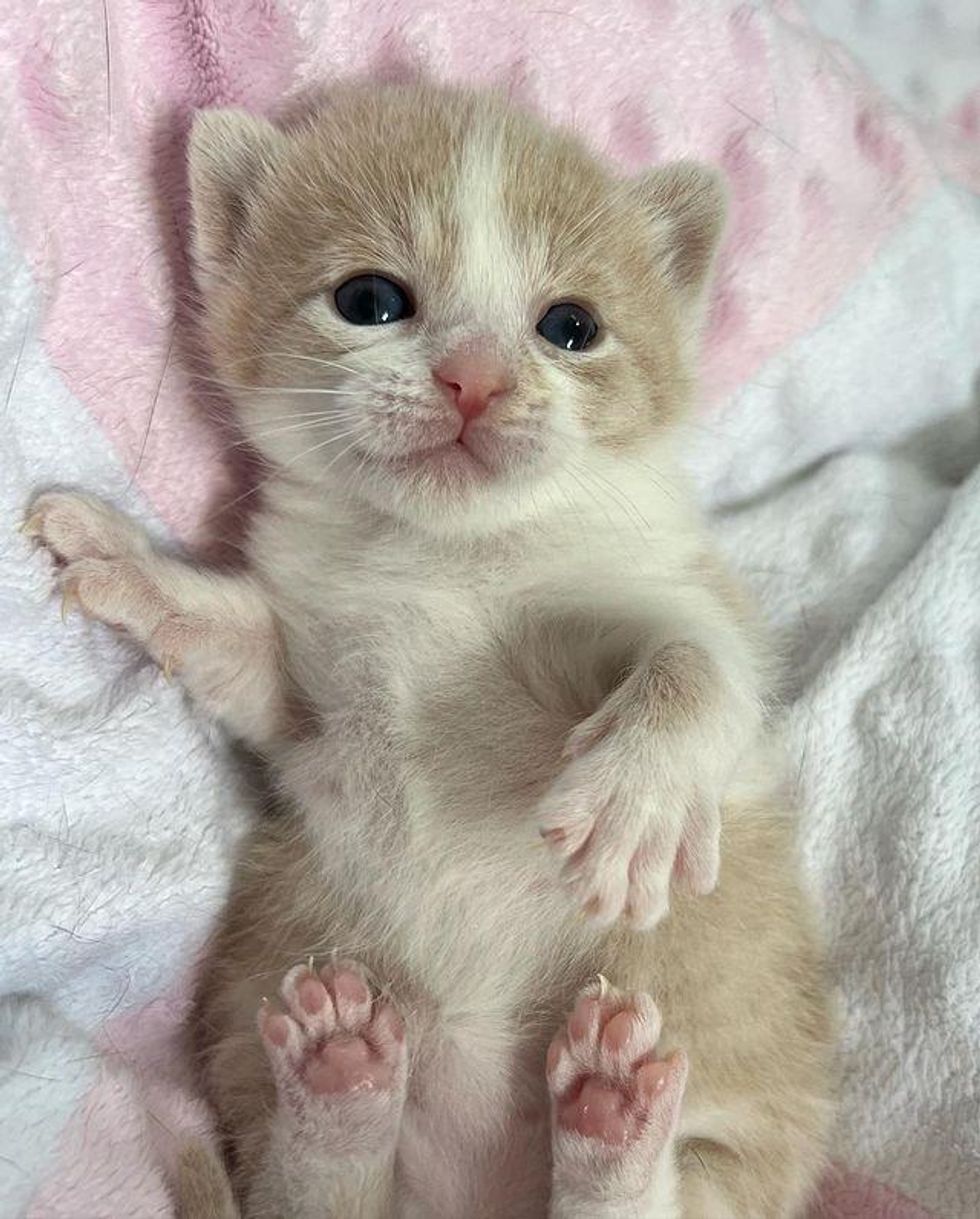 @nashfosterkittens
He spent his days rolling around on his back, trying to clean his toe beans, and sneaking snacks from his mom.
Once he found his feet and honed his gait, he would walk up to greet his foster mom with the squeakiest meow. Maple was always nearby watching over her precious kitten every step of the way.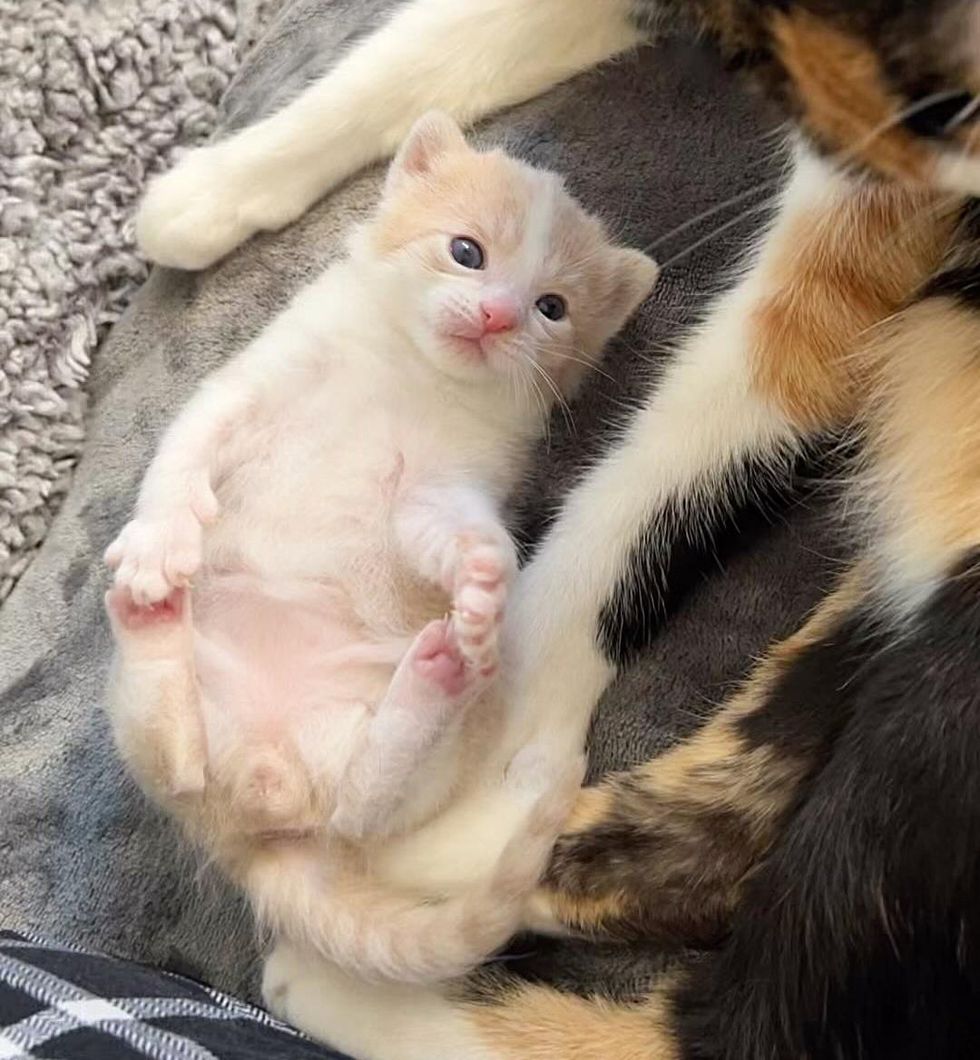 @nashfosterkittens
"I love the sweet bond between Maple and Cider. They've been through so much together and deserve the best happily ever after."
After Cider was weaned, Maple became less dependent on her baby, and started playing like a kitten again.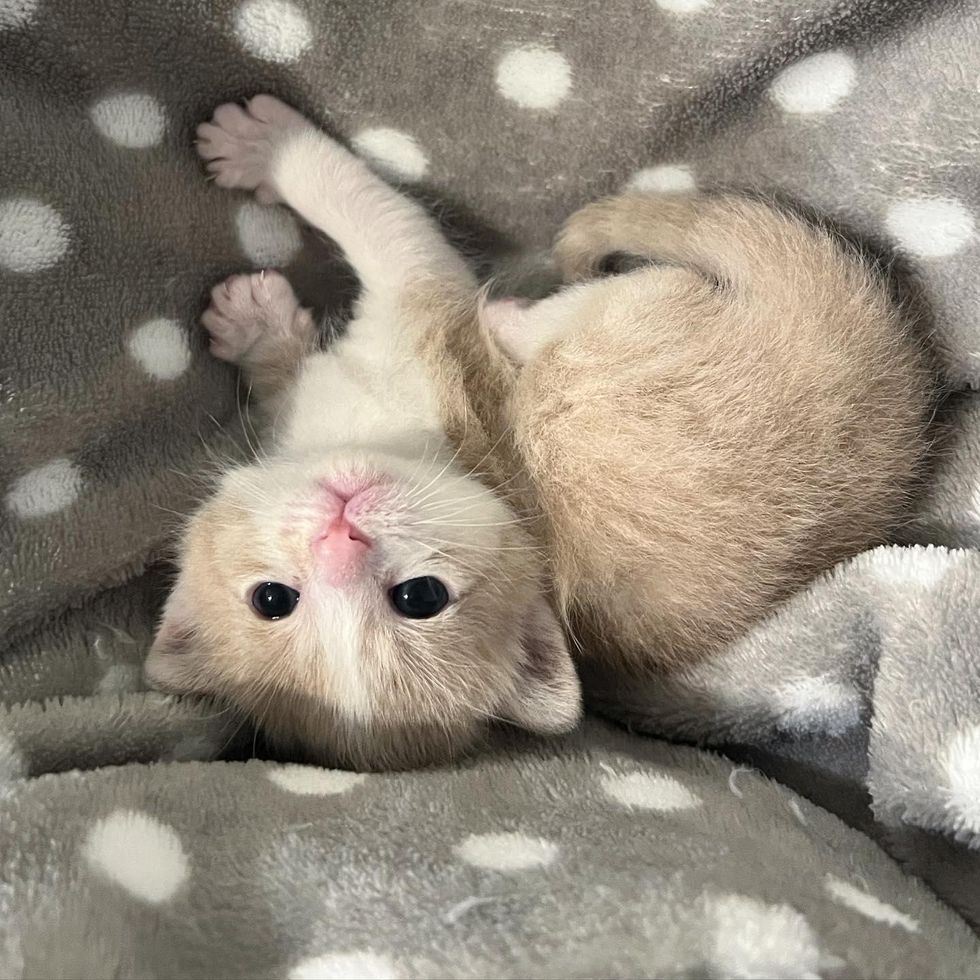 @nashfosterkittens
"She loves bird watching, playing with her spring toy and feather ball, being carried like a baby, purring, and flopping over in your lap for belly pets."
When it came time to find them a home, Jenn hoped that someone special would come scoop them up and love them both forever.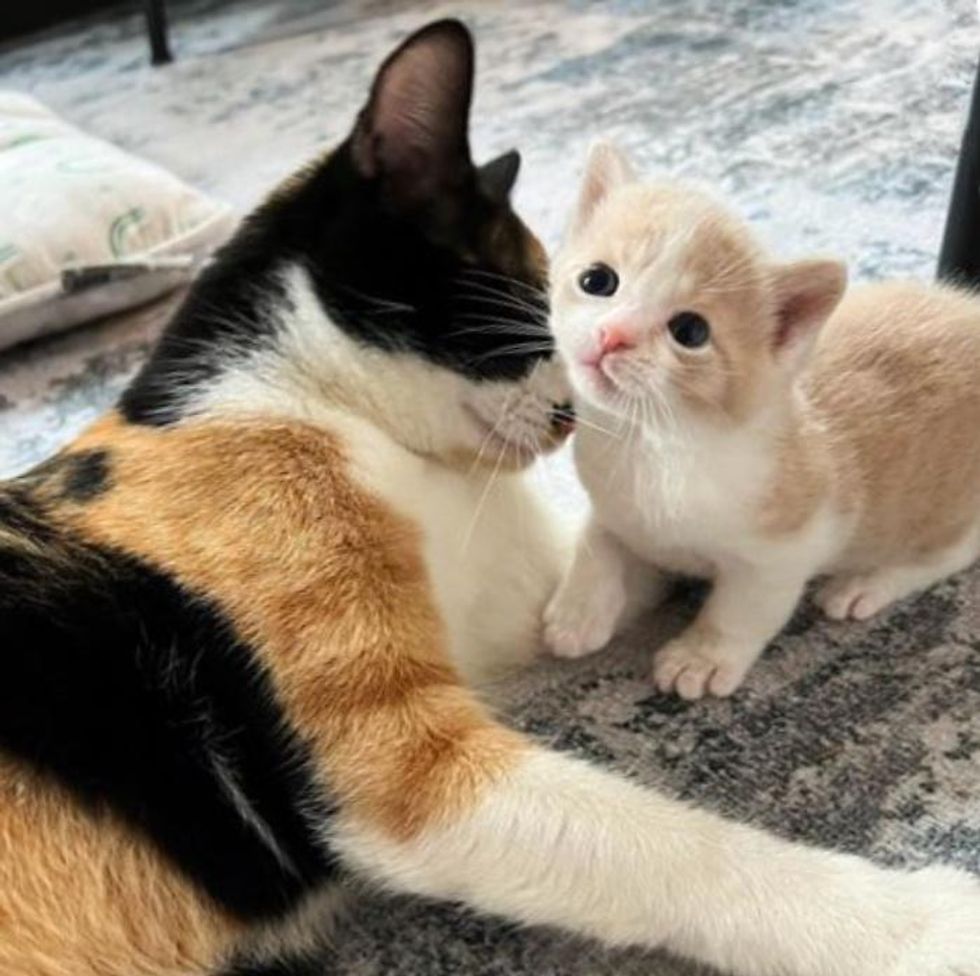 @nashfosterkittens
Tobey was looking to adopt a pet when she came across a post about Cider. She was instantly smitten.
As she learned more about the kitten and his cat mother, she knew that she couldn't separate them. She inquired about the pair and asked about adopting them together.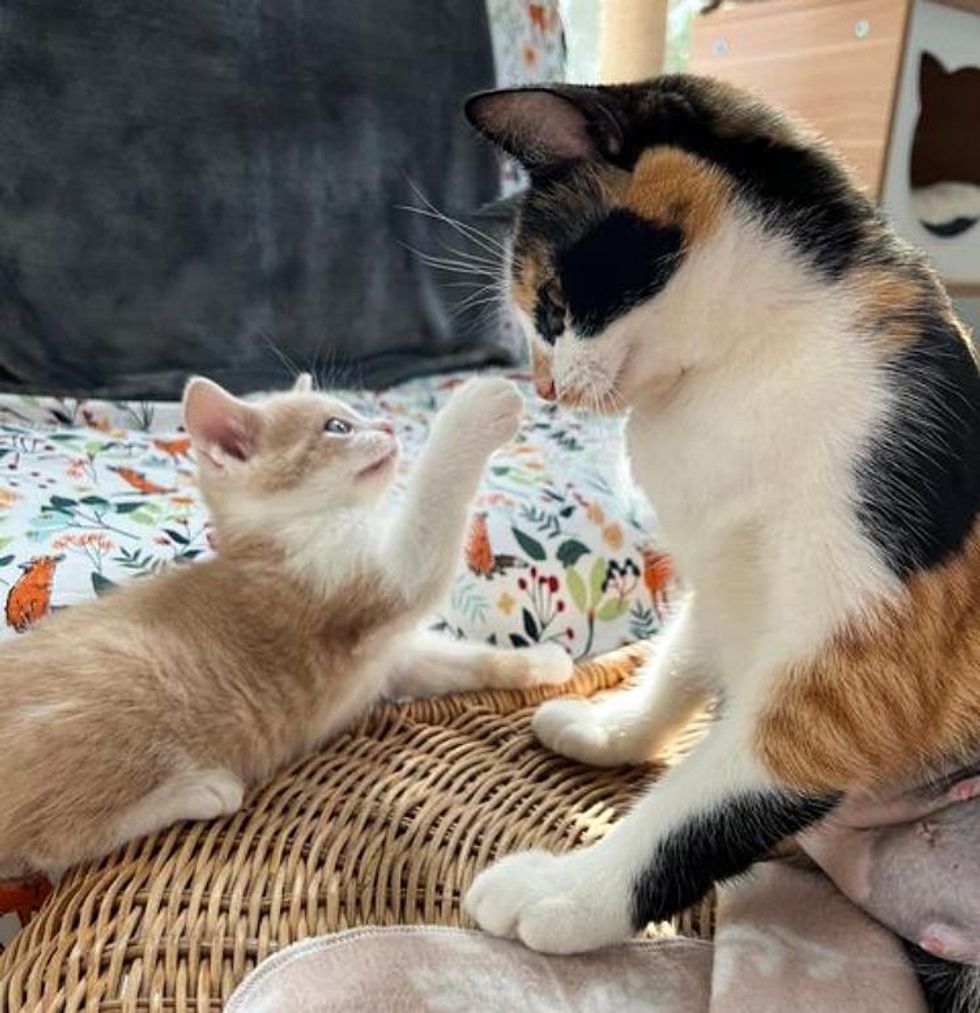 Maple and Cider share an adorable bond@nashfosterkittens
"Not only am I just beyond thrilled that someone wanted to adopt a mama cat (they are often overlooked), but I couldn't be happier that these little besties get to be together forever."
Maple's foster baby Clove has become best friends with another singleton tabby, Cosmo. The two kittens are also being adopted together.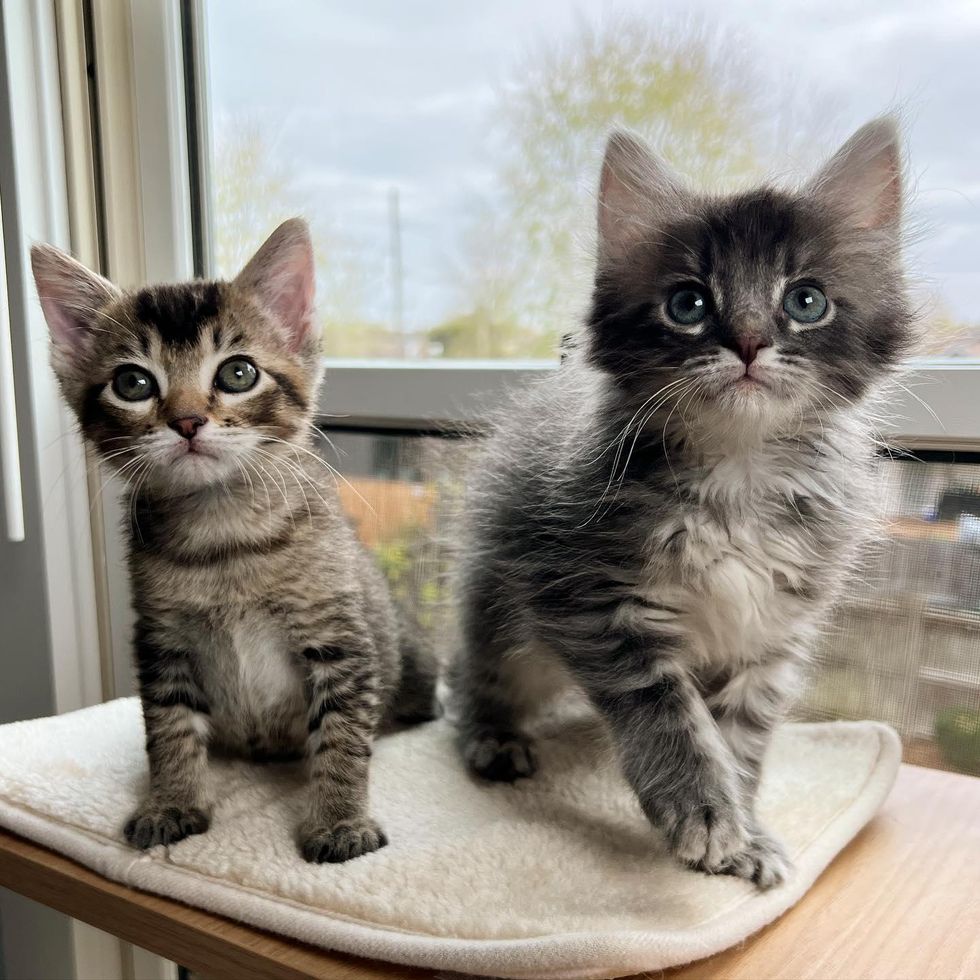 Clove and her best friend Cosmo@nashfosterkittens
After a long journey, Maple and her beloved son Cider (now renamed Waffles) have found their dream home, and will never be apart.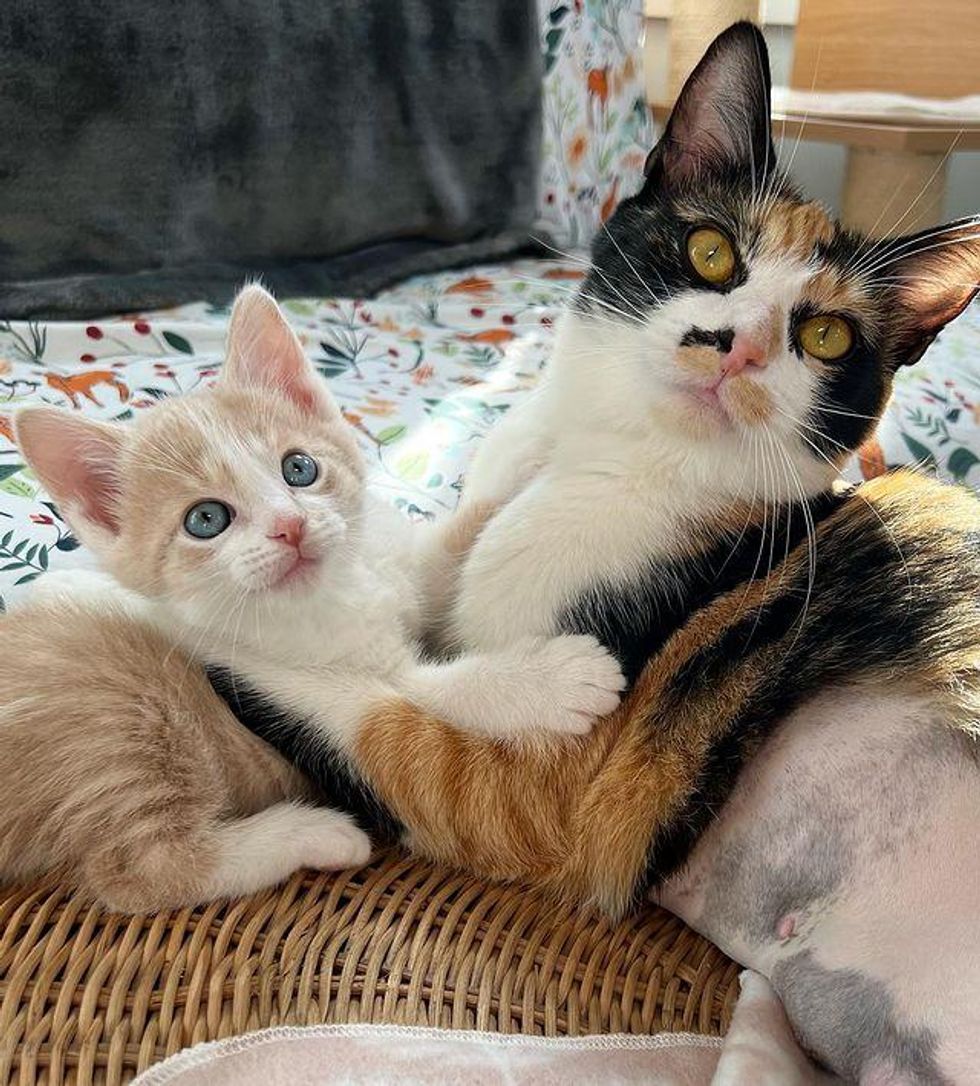 @nashfosterkittens
Share this story with your friends. More on Jenn's fosters on Instagram @nashfosterkittens.
Related story: Kitten Runs Towards Traffic Near School, Instantly Calms Down in the Arms of a Young Cat Whisperer