A kitten whose life was completely changed after being found "broken", now has a place she always wanted.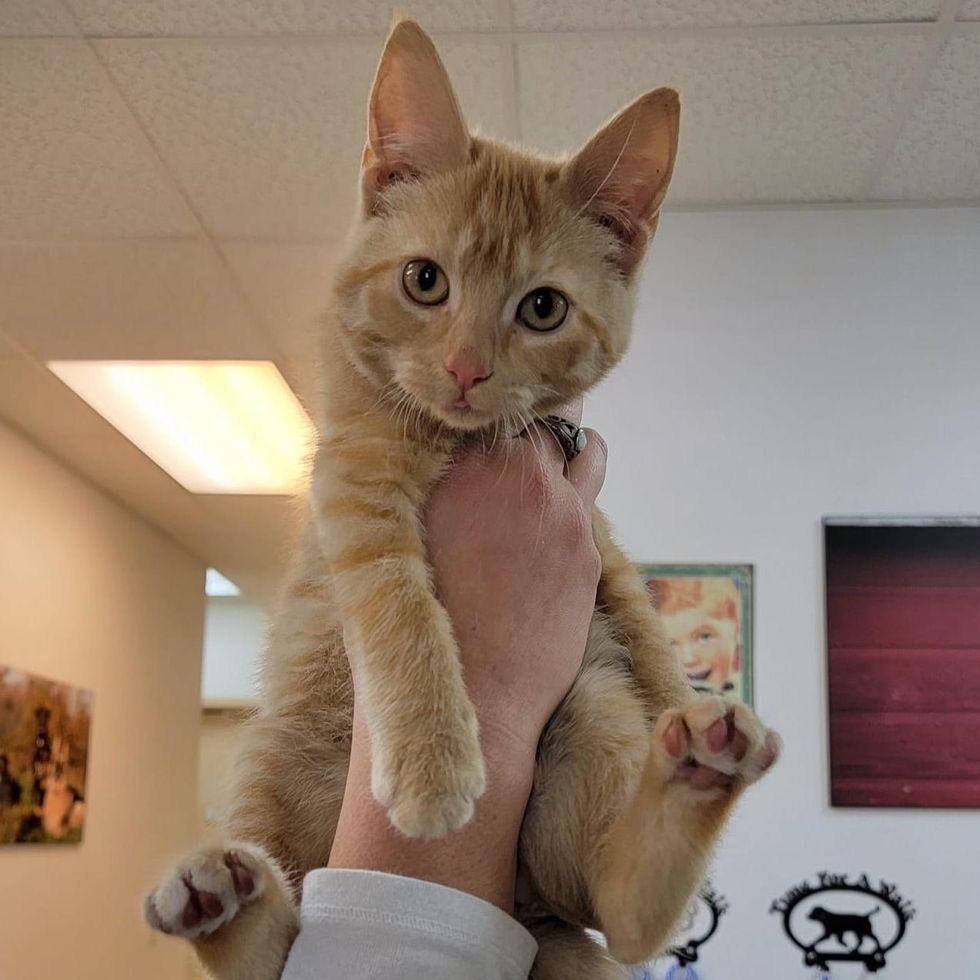 Wicket the kittenHearthside Cats
A little orange kitten was found abandoned near a dumpster, in desperate need of help. Hearthside Cats, an animal rescue in NY, was notified about her ordeal and immediately stepped up to take her.
"The moment we laid eyes on her, we knew that she was suffering from injuries far more severe. Weighing in at only 11 ounces, x-rays would confirm both a broken jaw and a broken leg; neither injury was likely recent," Ashley Anderson of Hearthside Cats shared with Love Meow.
"From the first night she came to us, she had a light in her, a determination, and a fierce will to live."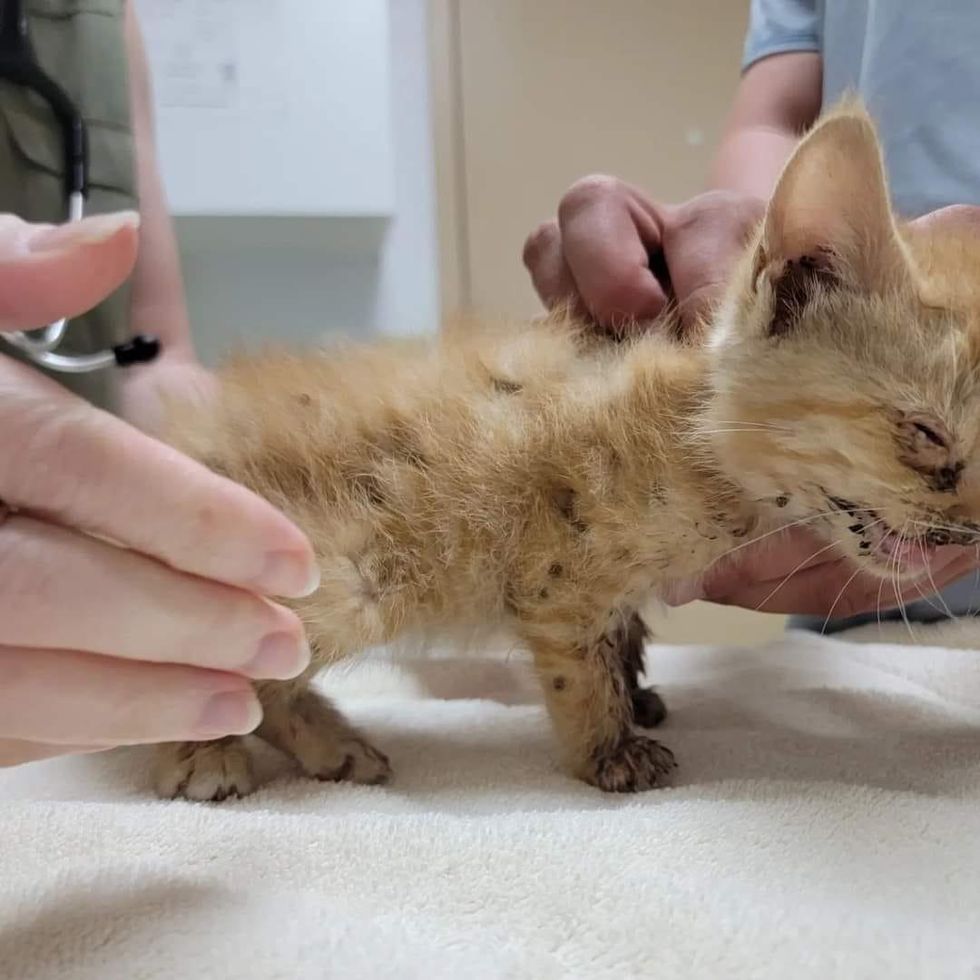 She was found abandoned near a dumpster, in poor shapeHearthside Cats
No one knows how the kitten (named Wicket) ended up in that condition on her own outdoors, but somehow, she survived against all odds. Despite everything she'd gone through, Wicket was full of life, very thankful, and just wanted someone to dote on her.
"She had such a fire and will to live that we had to fight for her. We had to try."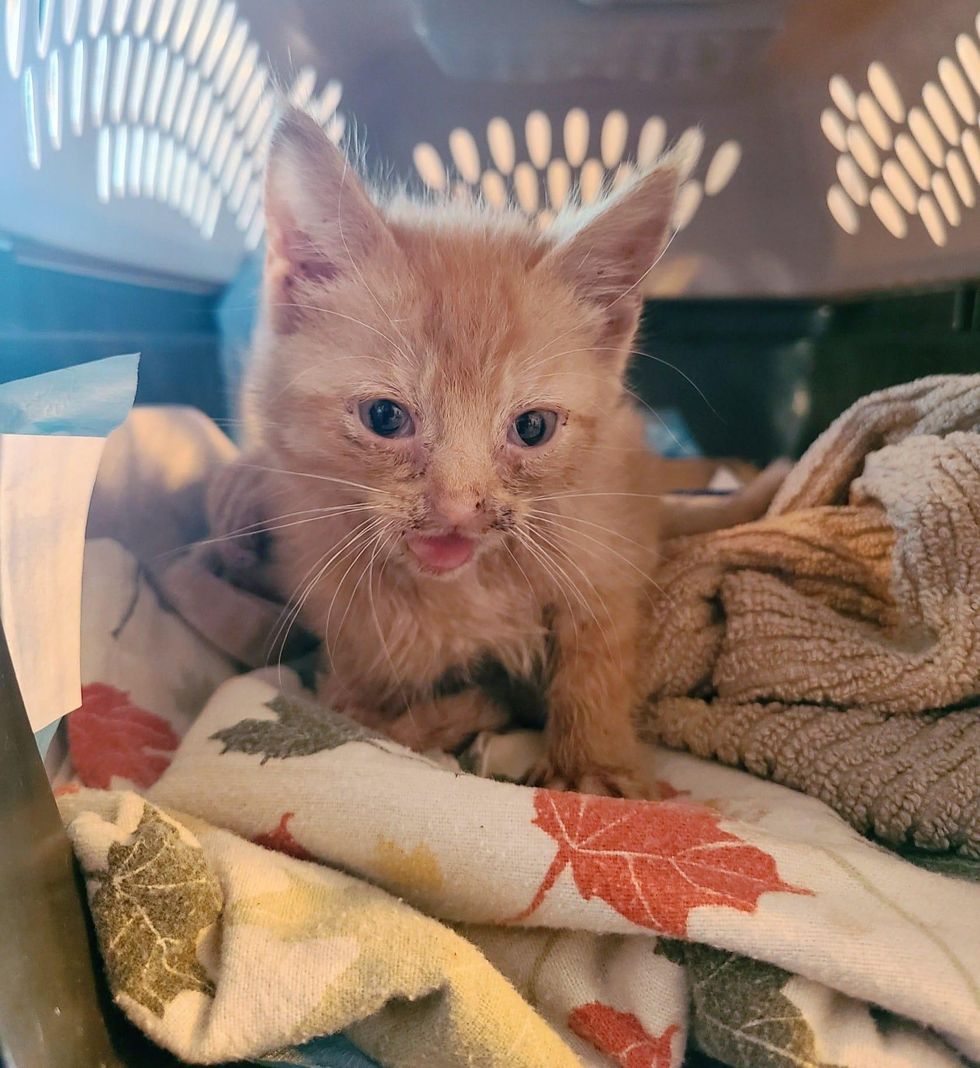 She was full of life and so thankful to be helpedHearthside Cats
"The first couple weeks were day by day with syringe feeding, antibiotics, and pain medication provided by her loving medical foster (carer)," Ashley told Love Meow.
Wicket overcame one hurdle after another with round-the-clock supportive care and abundance of love from her dedicated veterinary team. She began to put on weight, gain strength, and heal from her injuries.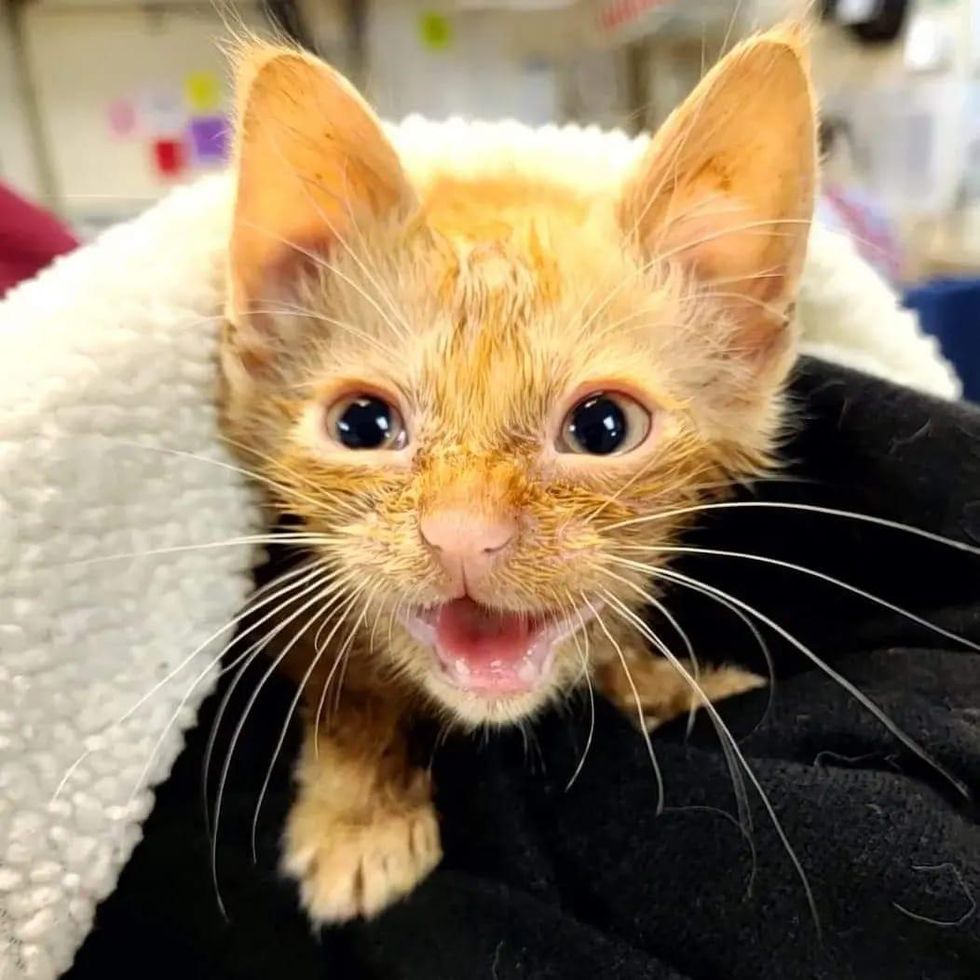 Hearthside Cats
"When she started eating on her own, we breathed a sigh of relief and really started to feel hopeful. She would try to run and play, normal things a healthy kitten would try to do."
Wicket was merely 11 ounces upon arrival. Three weeks later, she surpassed the one-pound mark, and her personality grew bigger and bolder than ever.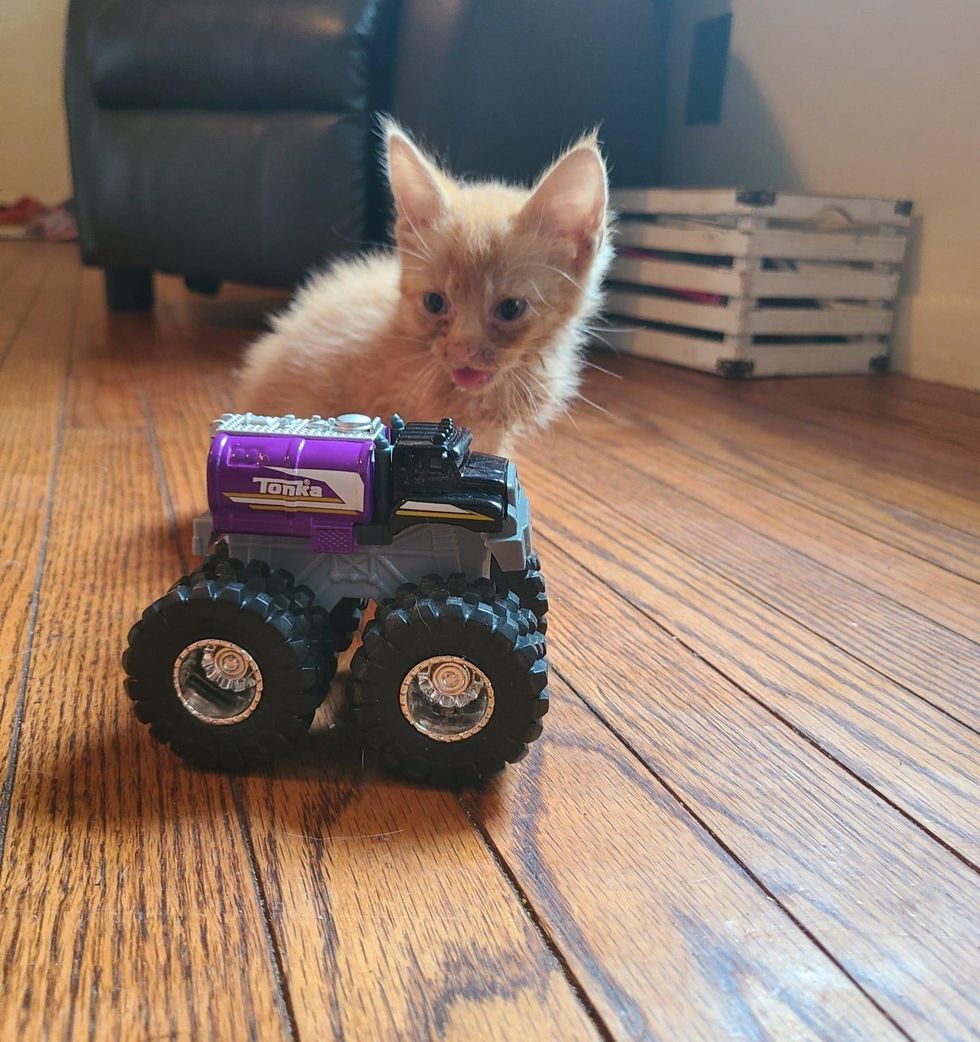 Wicket was tiny but mightyHearthside Cats
Her upper respiratory infection cleared up, and the wounds in her mouth also nearly healed.
The tabby girl befriended the resident dog at her foster home, and she decided to follow her new friend around. They were often seen curled up next to each other during naps.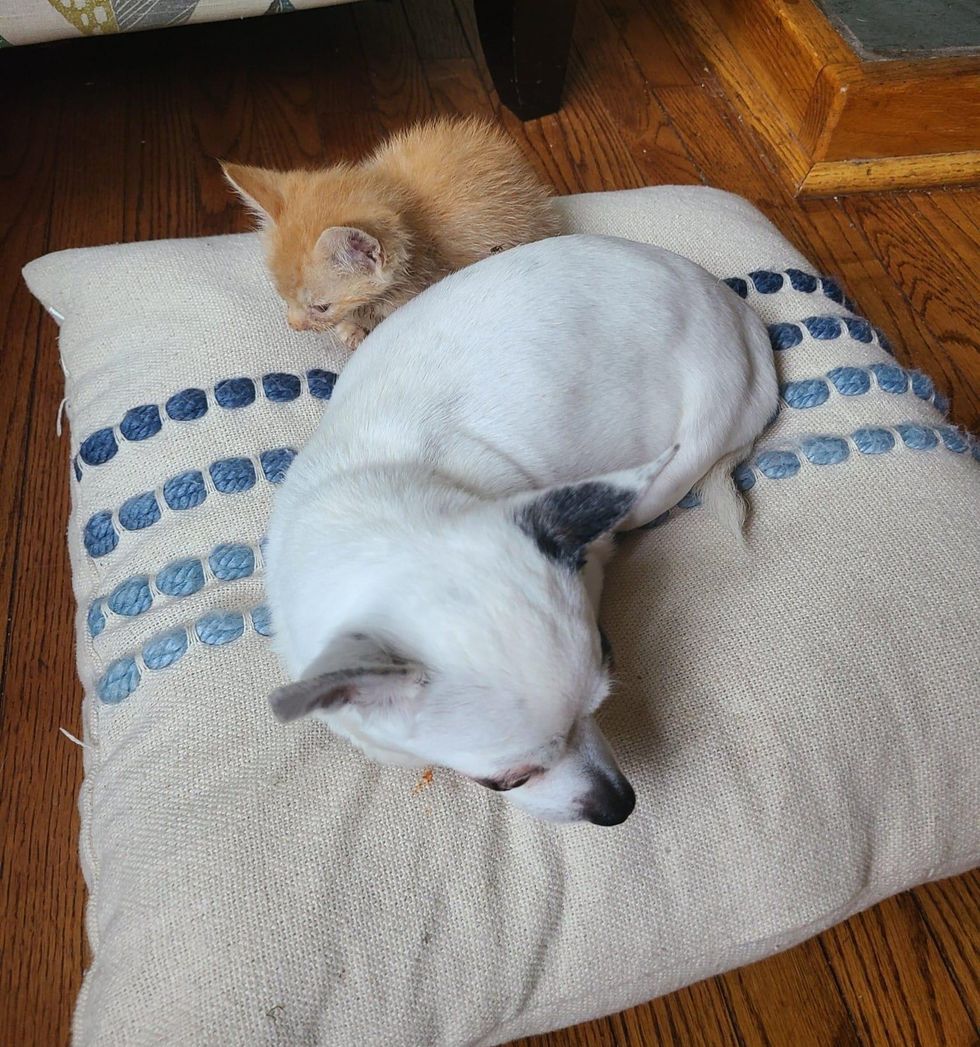 She befriended the resident dog at her foster homeHearthside Cats
Over the next three months, the kitten continued to make great strides and show strong resolve. Wicket never ceased to amaze her people with what she could do.
"Wicket would not only live, she would thrive. Both her jaw and leg would heal without surgical intervention."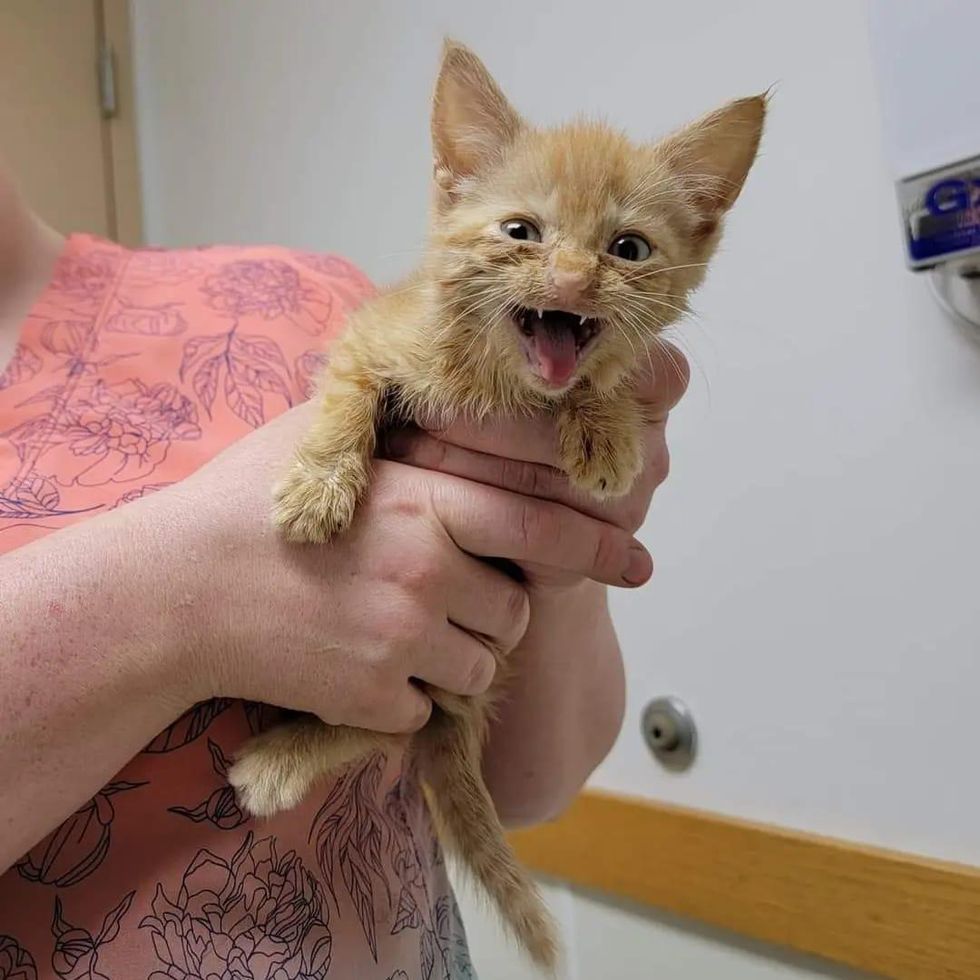 She displayed a fierce will to liveHearthside Cats
The sweet orange tabby is six months old now, and has blossomed into a happy, healthy, playful young cat.
She is a little love-bug and never gets tired of being held and snuggled.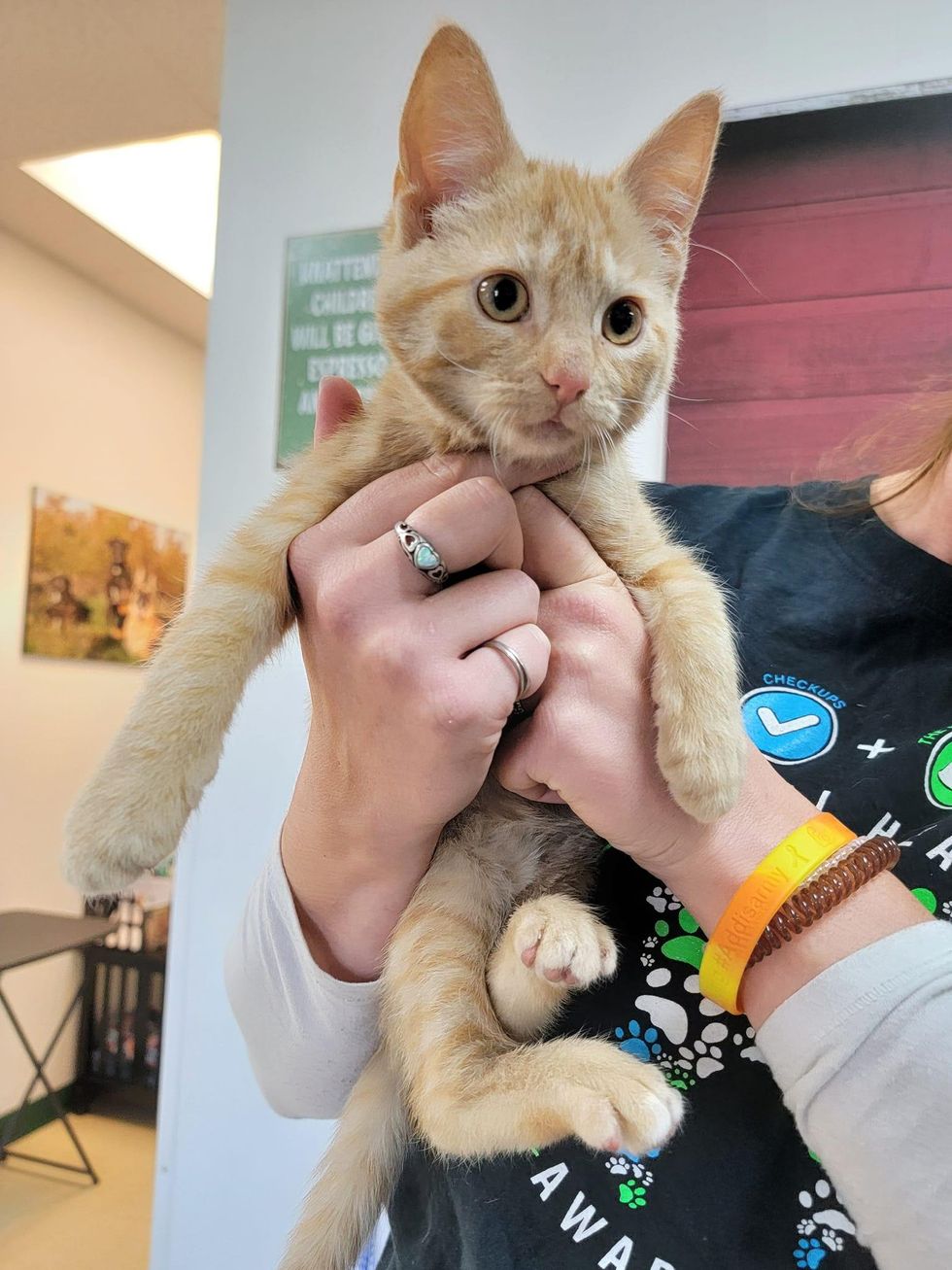 Wicket has grown by leaps and bounds since the rescueHearthside Cats
She has made a full recovery and grown by leaps and bounds. She likes to show off the tip of her tongue and look at her people with those big doe eyes.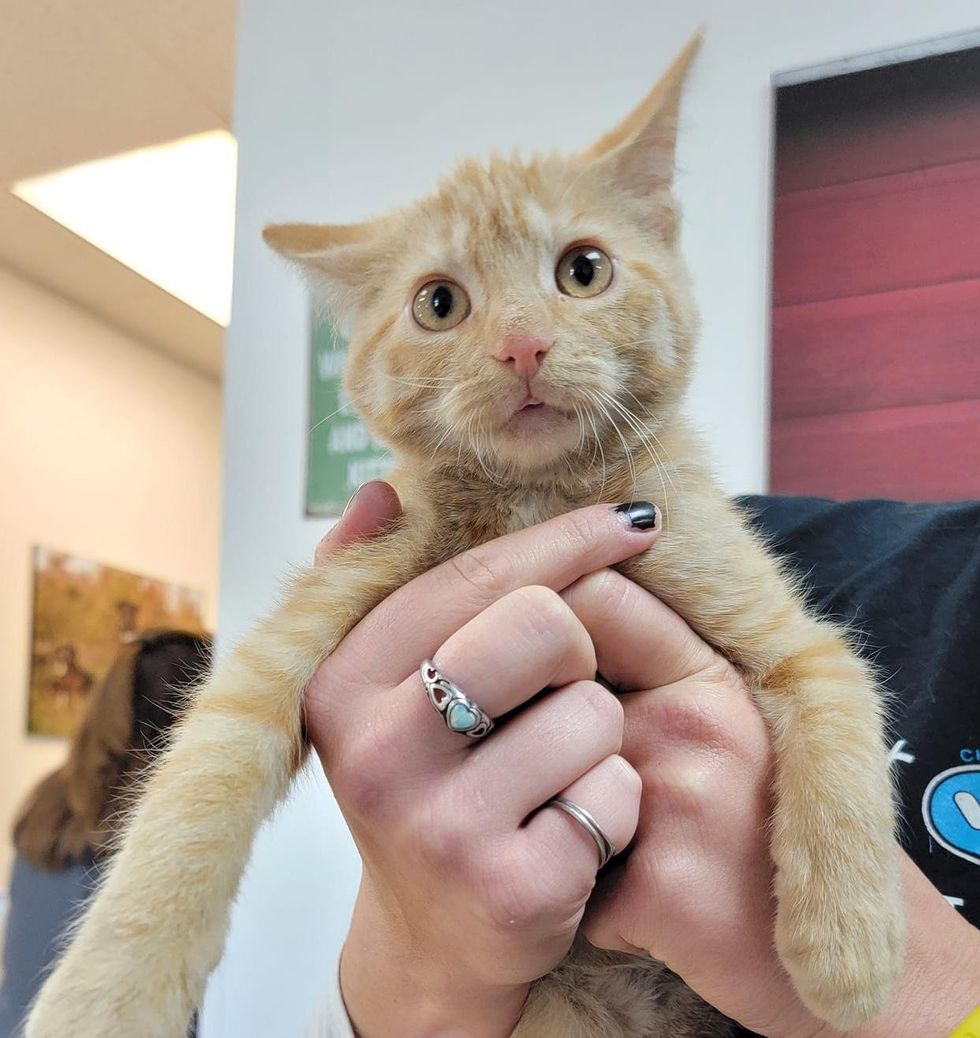 She's all healed up and turned into a cuddle-bugHearthside Cats
"Wicket is living her best life with one of the caring technicians who helped to save her and fell in love with her in the process," Ashley shared.
"Her family says she still has that spirit – she's spunky, determined, playful, and loving."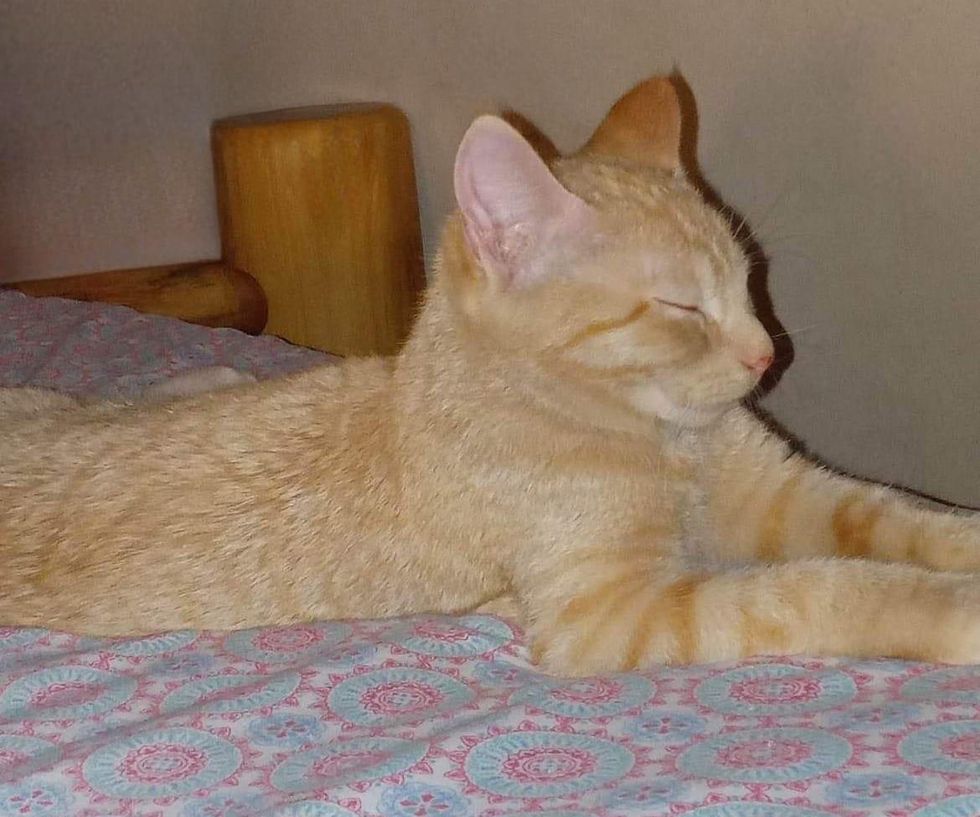 Wicket at her forever loving homeHearthside Cats
From that very first day, Wicket displayed a fierce will to live. She was a fighter. Now, she enjoys the warmth and comfort of her forever home, and the company of her feline sibling.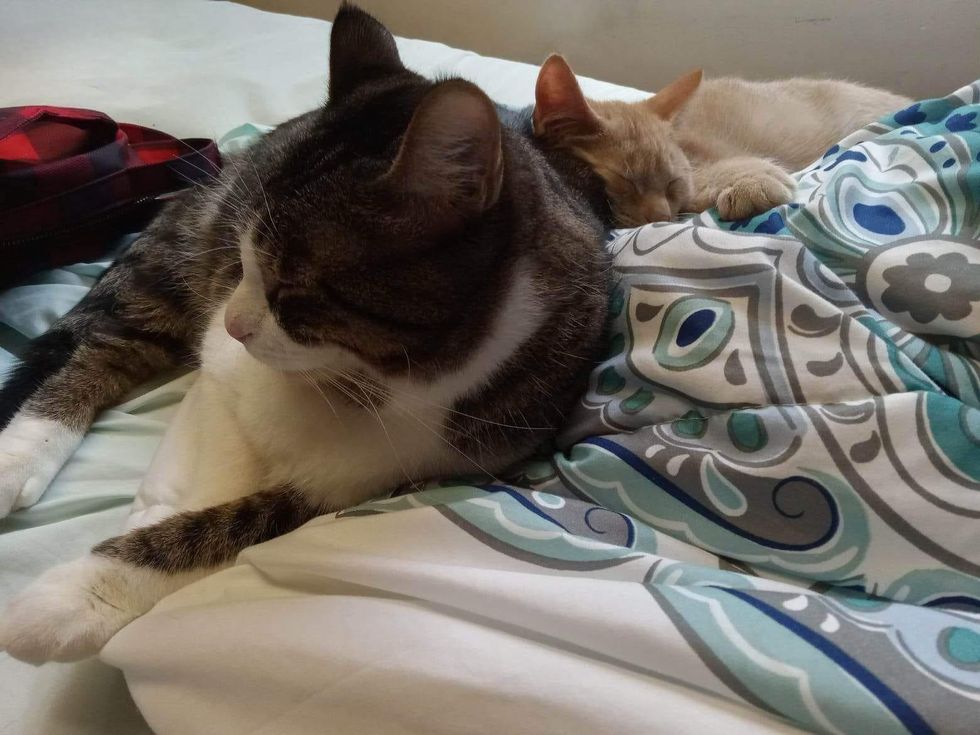 Snuggling with her feline siblingHearthside Cats
Share this story with your friends. More from Hearthside Cats on Instagram @hearthsidecatsinc and Facebook.
Related story: Kitten Who is Done Living Outside, Decides to Sit on the Driveway of a Home Until She is Taken in