Smokey the kitten jumped on a fire truck during a large fire and was discovered at the station the next day.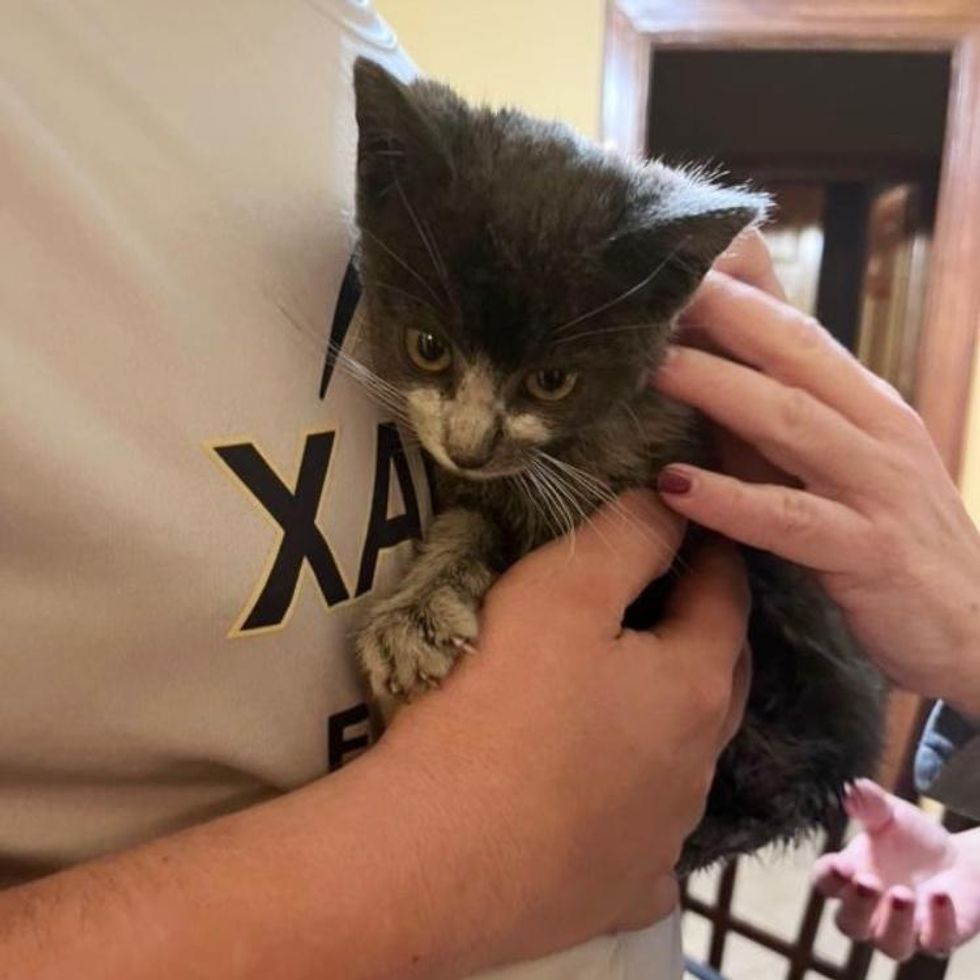 Smokey (aka Salty) the kitten@littlewanderersnyc
Firefighters at the New York City Fire Department (FDNY) were stunned to discover a kitten covered in soot at their station on Wednesday, two days ago. Unbeknownst to them, the little one had hitched a ride on a fire truck so his life could be saved.
On the prior day, FDNY firefighters responded to a massive warehouse fire in Red Hook (Brooklyn, NY). "They believe the kitten climbed into one of the rigs and made it back to the station," Little Wanderers NYC shared with Love Meow.
"He was discovered the next day after his brush with mischief. What a brave kitten."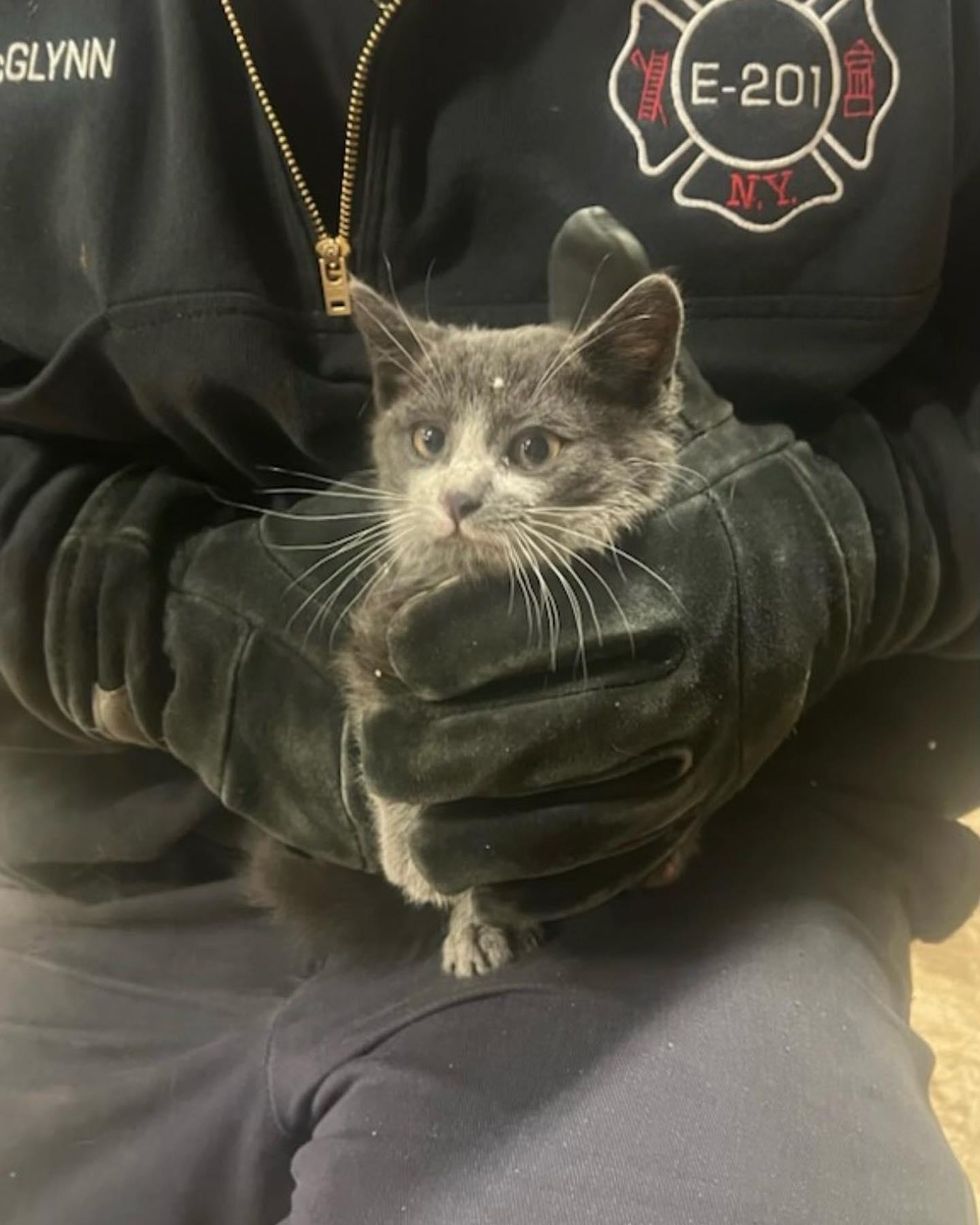 He climbed into a fire truck during a fire and was discovered at the station the next day@littlewanderersnyc
The kitten, who was initially named Salty, was very scared and covered in dirt after the ordeal. The firefighter who found him, tried to calm him down with gentle pets and snuggles.
Knowing that the kitten needed help, the station reached out to local animal rescues and hoped to get the little guy the care he needed.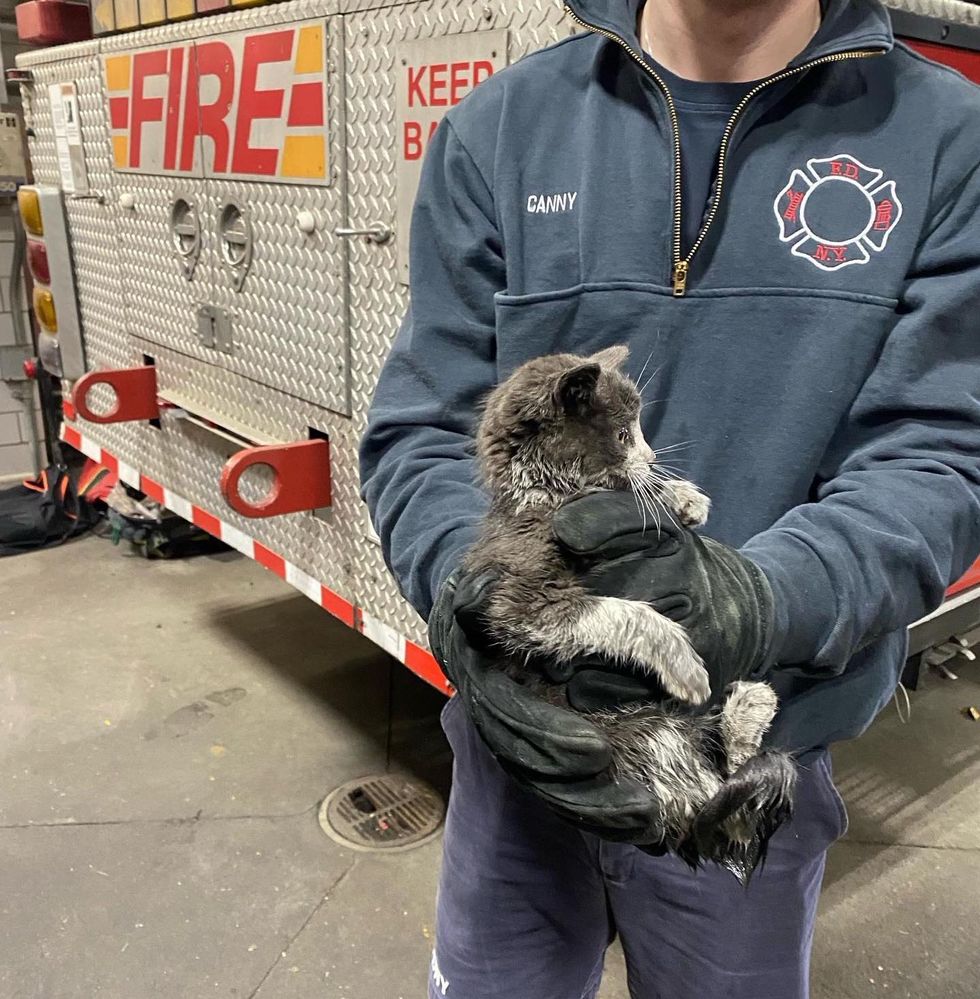 @littlewanderersnyc
"Most places were closed or at capacity when this unfolded, so Little Wanderers NYC stepped up to help," the rescue shared.
The kitten was taken to a veterinary hospital so he could be checked for burns and smoke inhalation. After a thorough exam, he was given a clean bill of health and fully vetted. "He is in fairly good health considering he survived impossible odds. He's dirty but grateful to have been rescued."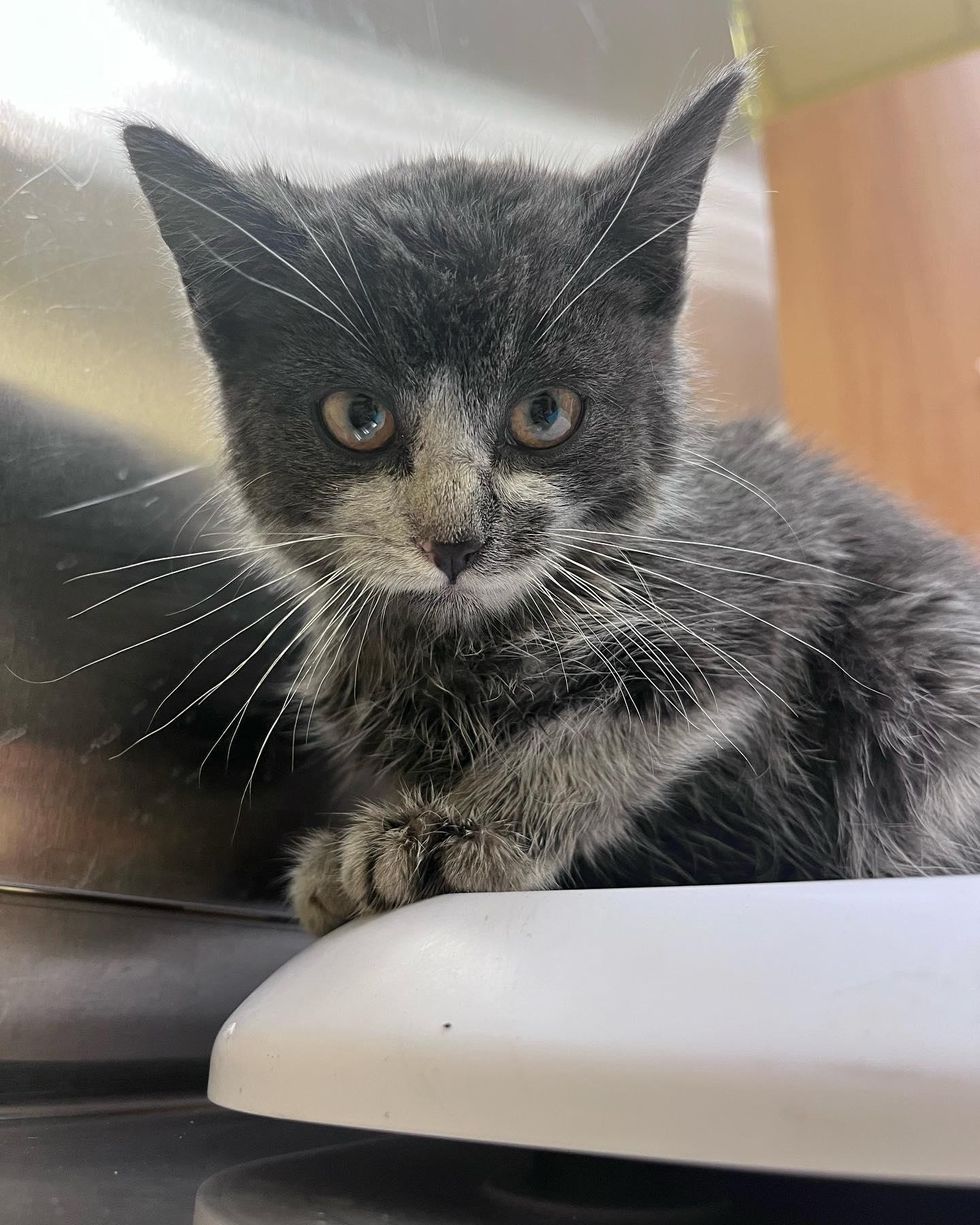 He was covered in dirt but so glad to be safe@littlewanderersnyc
Around that time, the family of the firefighter who found the little stowaway, started sharing about the kitten on social media. Rosemarie, a family friend, came across photos of him and was instantly smitten.
No one came forward to claim the kitten, and after seeing several posts about him, Rosemarie reached out and said, "I will take him."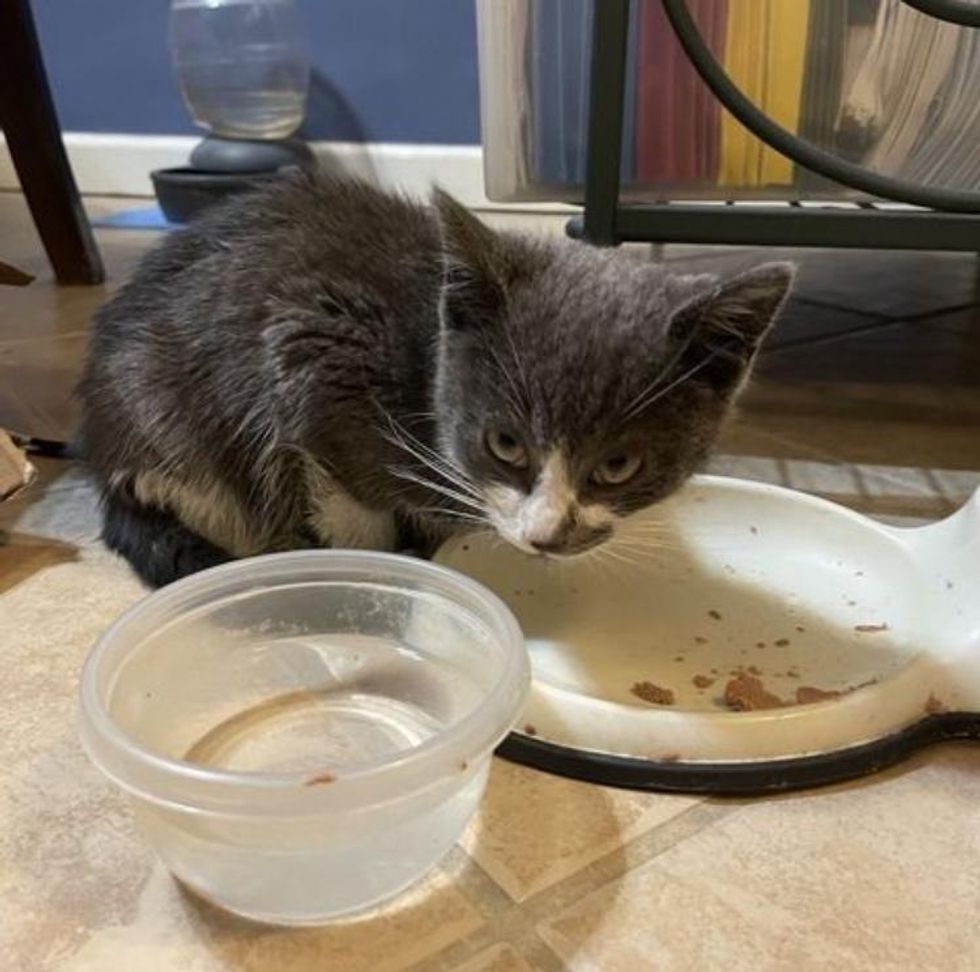 Smokey was adopted by a wonderful familyRosemarie
The kitten was renamed Smokey and moved into his new home. He was welcomed by the whole family and immediately fell in love with Rosemarie's son, Michael.
"He's still skittish but seems to love my 15-year-old and likes to be held and cuddled," Rosemarie shared with Love Meow. Slowly but surely, Smokey started warming up to the rest of the family.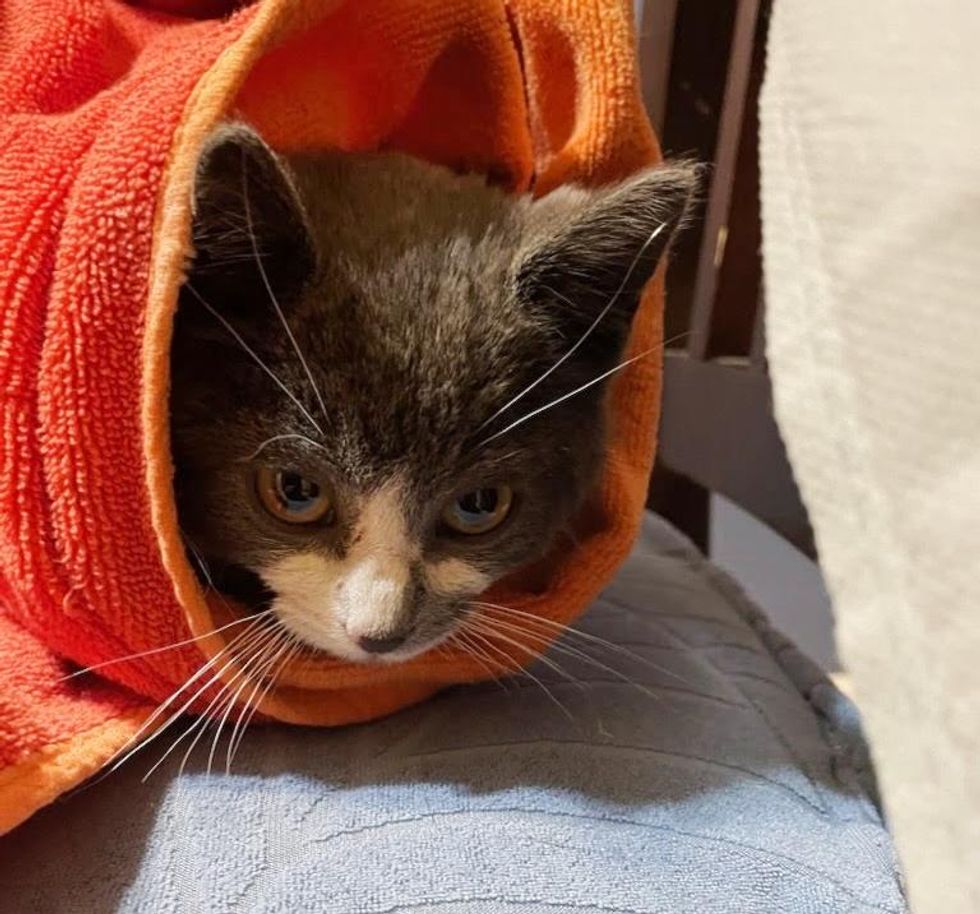 He likes to be held and cuddled and is warming up to his peopleRosemarie
"And to make it even sweeter, his new owner, Michael, was also adopted," Little Wanderers NYC shared. "It's a tale of two souls that found each other through tragedy and made a new family."
On the first day home, Smokey curled up on Michael's lap and felt content and at ease. He would snuggle in Michael's arms whenever he needed some extra TLC.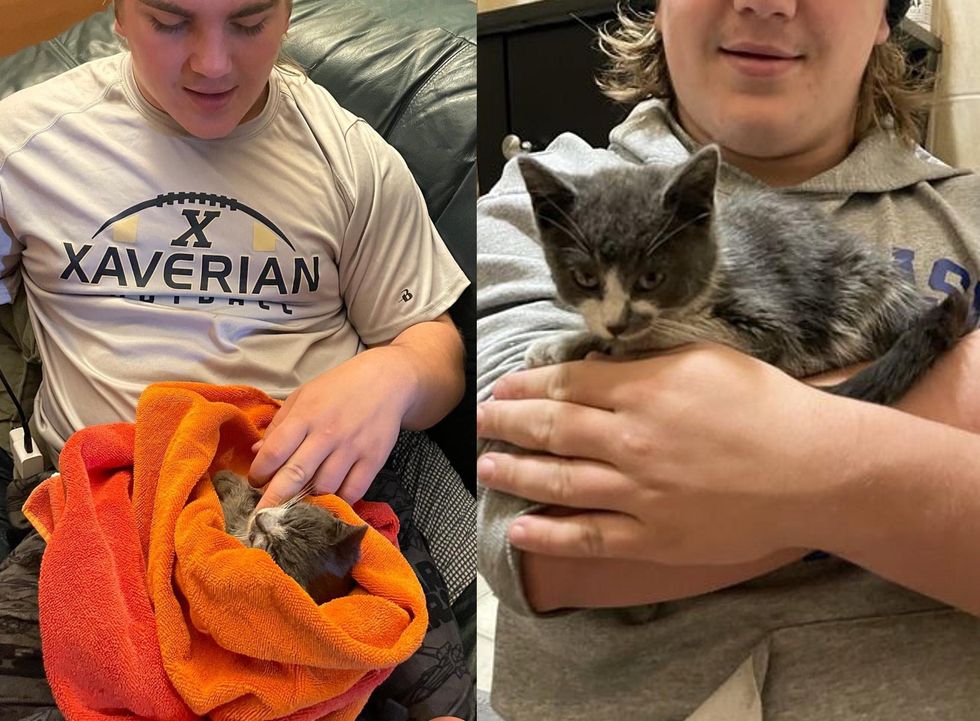 It was love at first sight when Smokey met MichaelRosemarie
Smokey is adjusting very well in his forever home and eating like a champ. He's grown to really enjoy lap time with his people.
The former stray made his way into a fire truck on that fateful day. Now, he will never have to spend another day outside, and has a wonderful family that adores him to bits.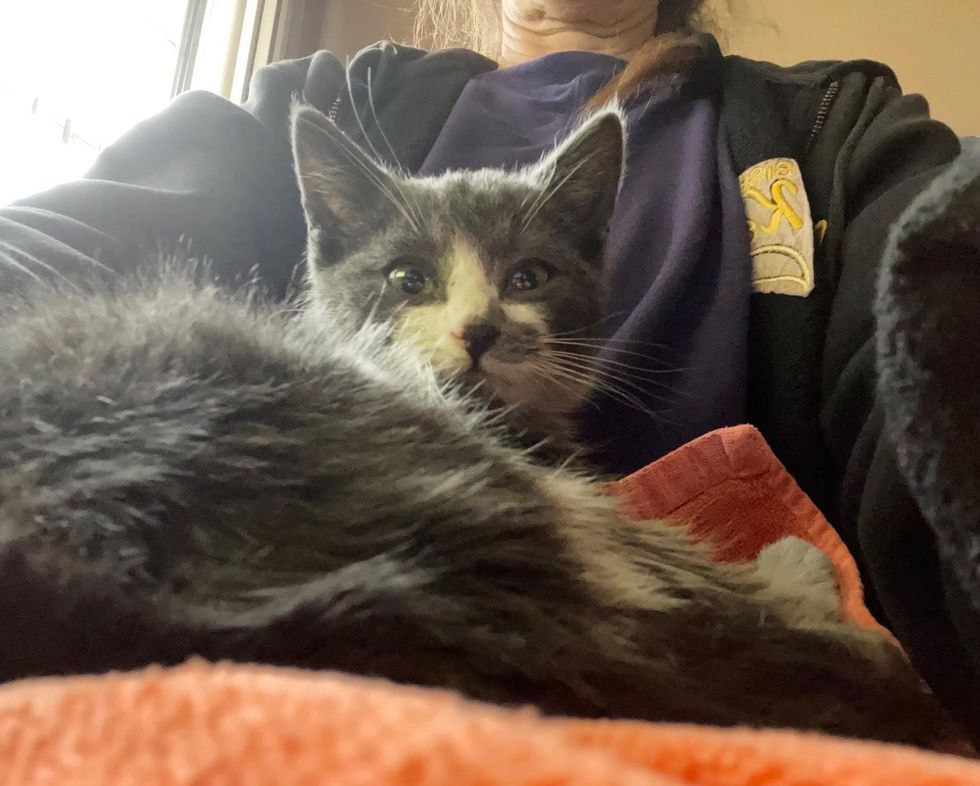 He has turned into a snuggly lap catRosemarie
Share this story with your friends. To support their rescue efforts, follow Little Wanderers NYC on Instagram @littlewanderersnyc and Facebook.
Related story: Kitten Chatters and Chirps with Everyone, Hoping to Find a Place of Her Own