A couple rescued a roadside kitten while traveling but ended up bringing three cats home.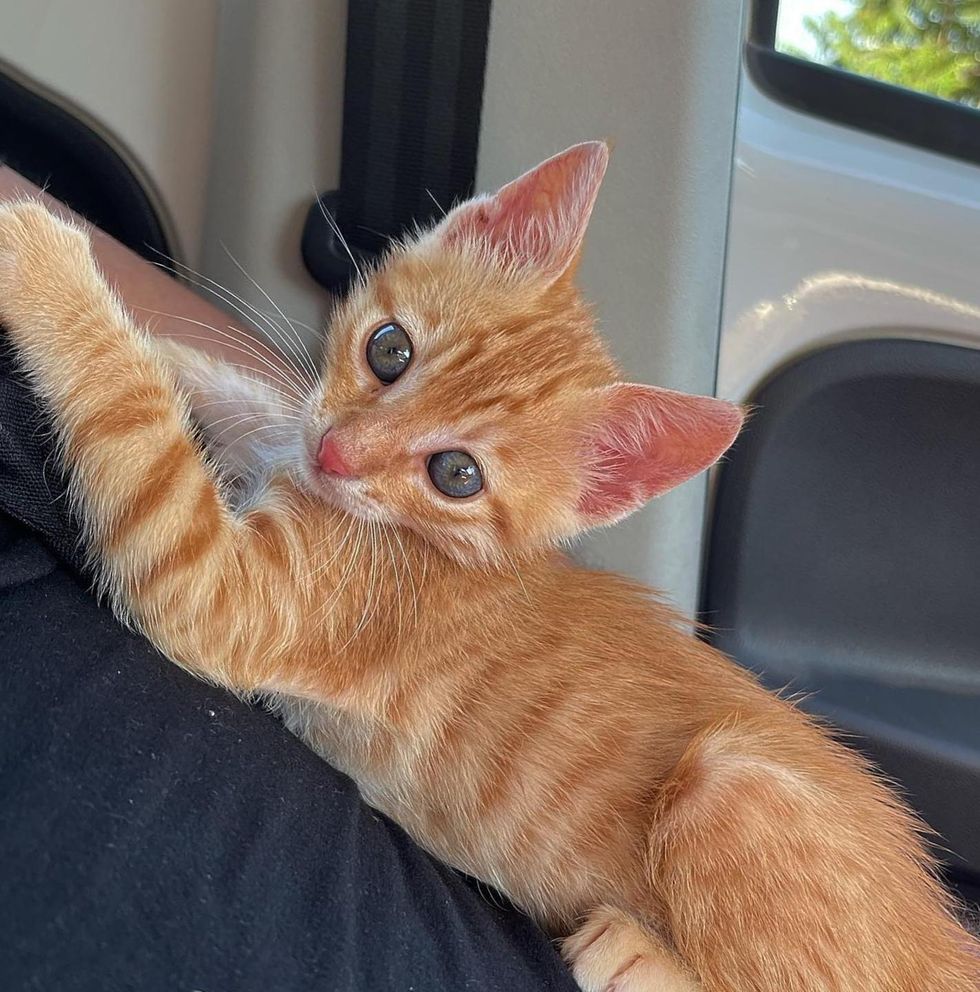 Kiss the kitten@kissamostherescue
A couple was traveling in Greece when they spotted a little stray on the side of the road all alone. "We drove through an alley of olive trees when my partner stopped and pointed at the kitten," Olivia shared with Love Meow.
They were surprised to find a ginger kitten about 3-4 weeks old without a mother or siblings. He didn't run away when the couple approached him. As soon as Olivia scooped him up, he melted into her as if he knew he was safe.
"He was so skinny, covered in fleas and ticks. We took him to the vet and he was so brave there."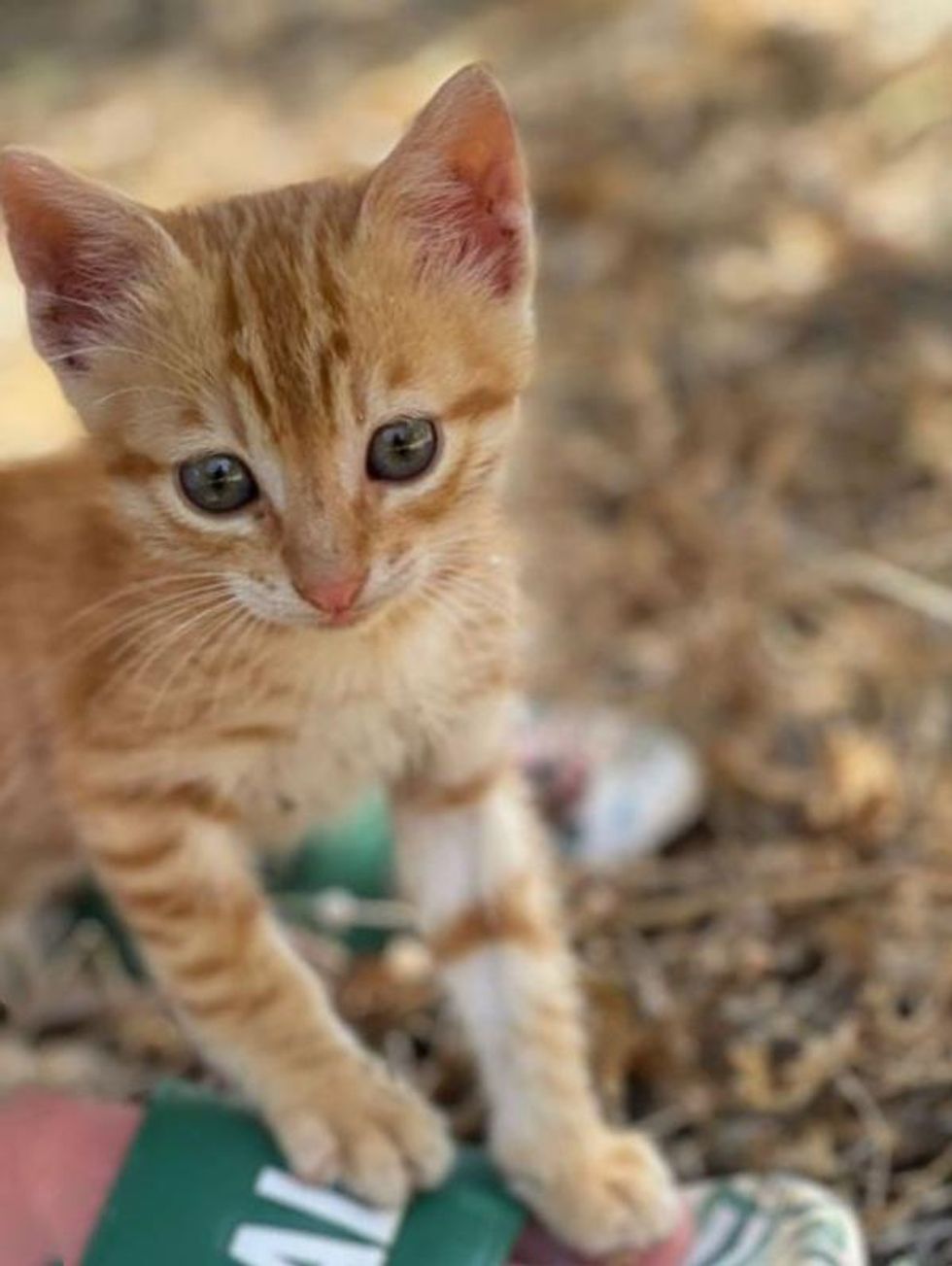 The couple found him on the side of the road while they were traveling in Greece@kissamostherescue
The kitten was all over the couple, rubbing his face against them and nuzzling into their arms. He insisted on following them around, staying by their side, and napping on their lap.
Since the couple was still traveling, they found a local animal rescuer to help foster the kitten until it was time to bring him home. "A nice lady, Tina, who has rescued many kittens, opened her home so he could stay there until we traveled back."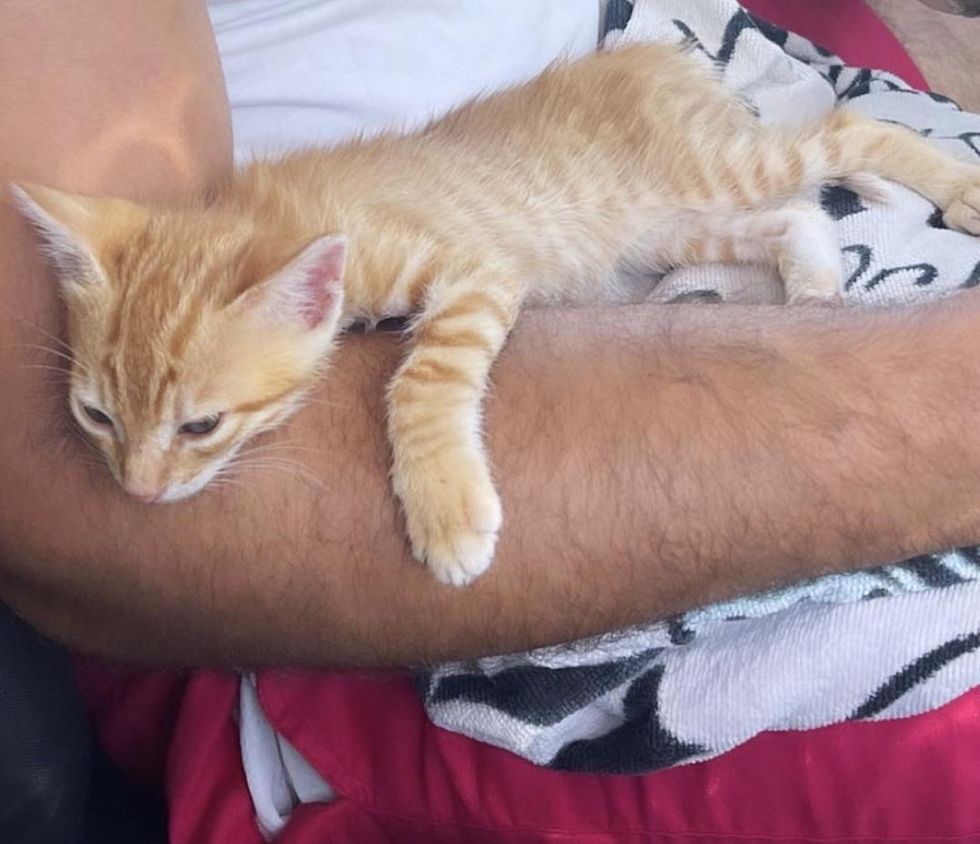 The kitten was so happy to be safe and turned into a cuddle-bug@kissamostherescue
The kitten named Kiss was so excited when the couple returned to pick him up. He clung to Olivia until they arrived home.
He immediately explored his new abode, played his heart out, filled his belly to the brim before falling asleep next to his people. "He slept so well that day knowing that he was in his forever home."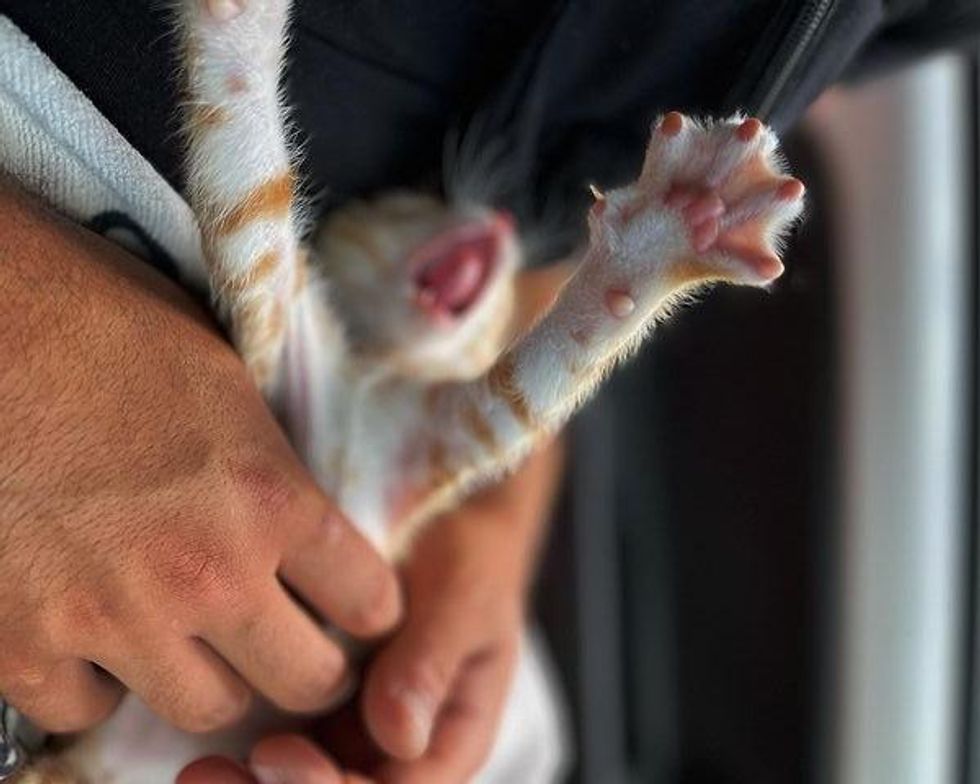 @kissamostherescue
From that day on, Olivia would find herself waking up to the kitten's adorable purrs and snuggles. At night, Kiss would make "biscuits" by her side and purr himself to sleep.
Because of the love the couple received from their little tabby, something compelled them to contact the animal rescuer that they'd befriended in Greece.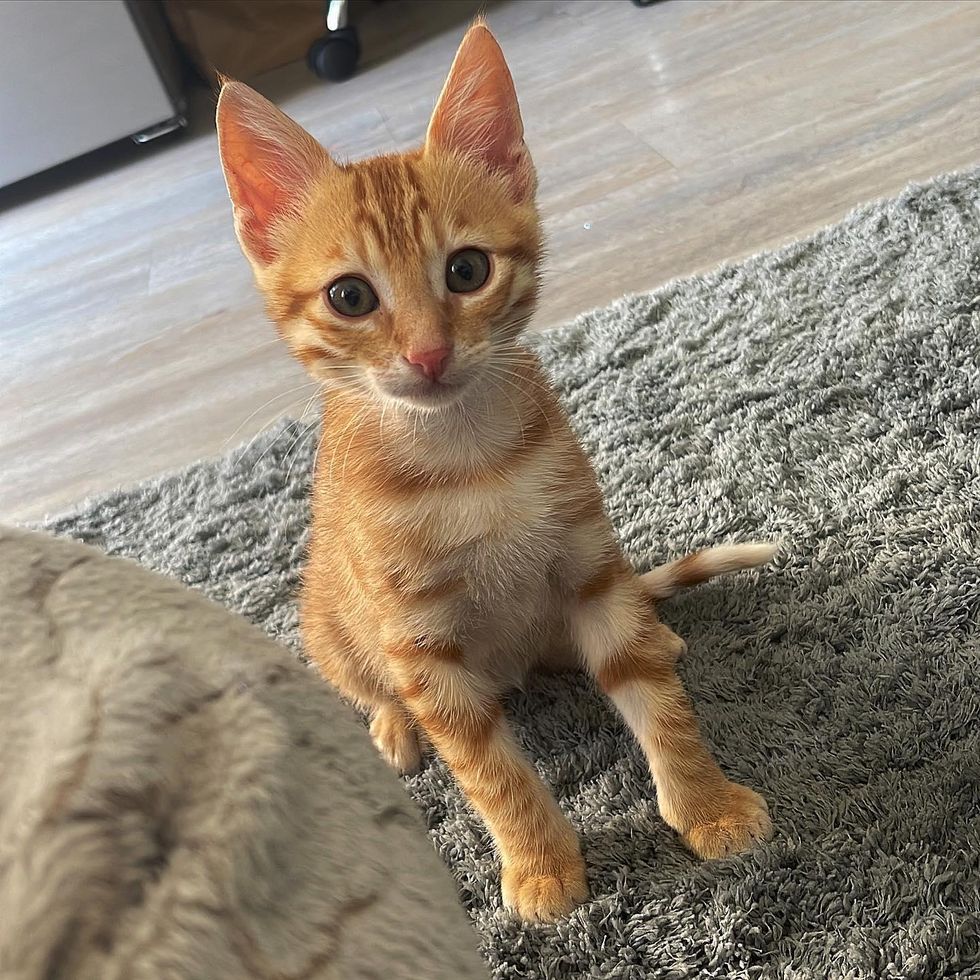 Kiss arrived at his forever home@kissamostherescue
They reached out to Tina as they were interested in saving another cat and finding Kiss a friend to play with. That's when the couple learned about Bali and Ela.
They were instantly smitten with the two kittens, and knew they couldn't separate them.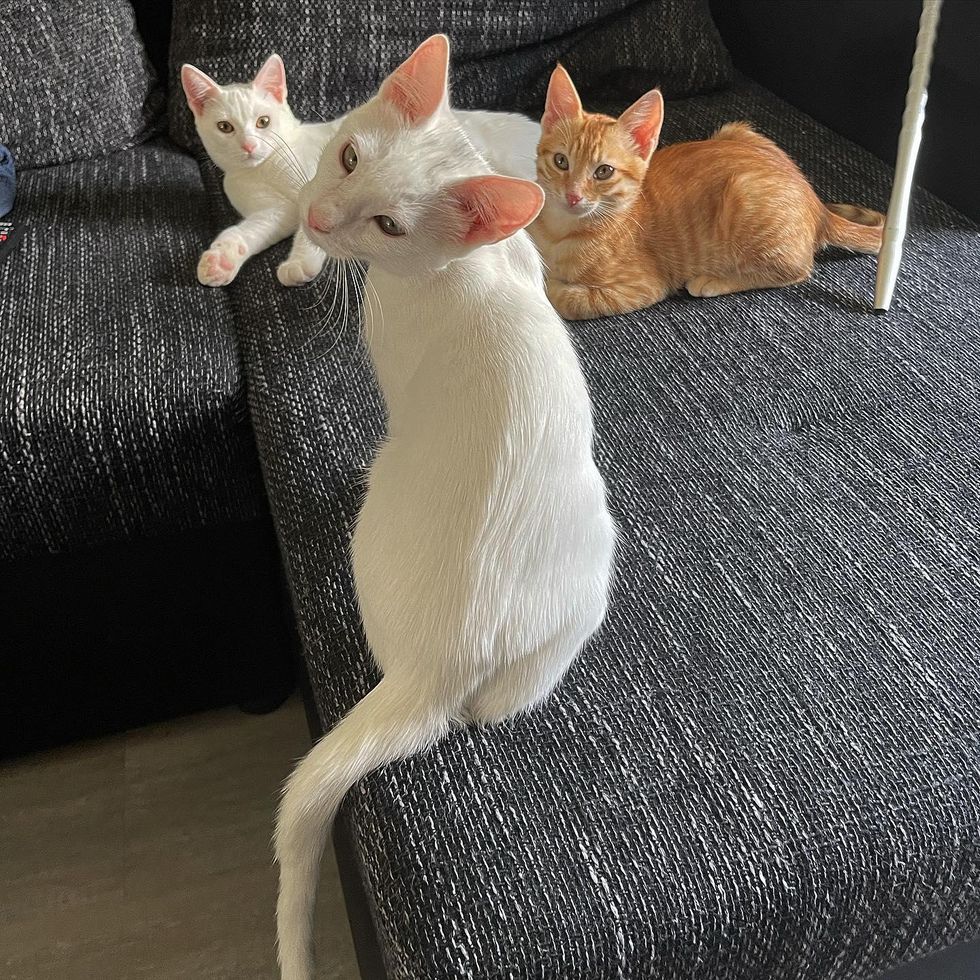 The couple decided to adopt another cat from Greece but ended up saving her sister too@kissamostherescue
"We ended up adopting both. We couldn't leave one of them behind," Olivia shared with Love Meow.
Bali and Ela quickly settled into their new home, and after a few days of introduction, Kiss started playing with them and sharing toys, cat beds, and lounging spots.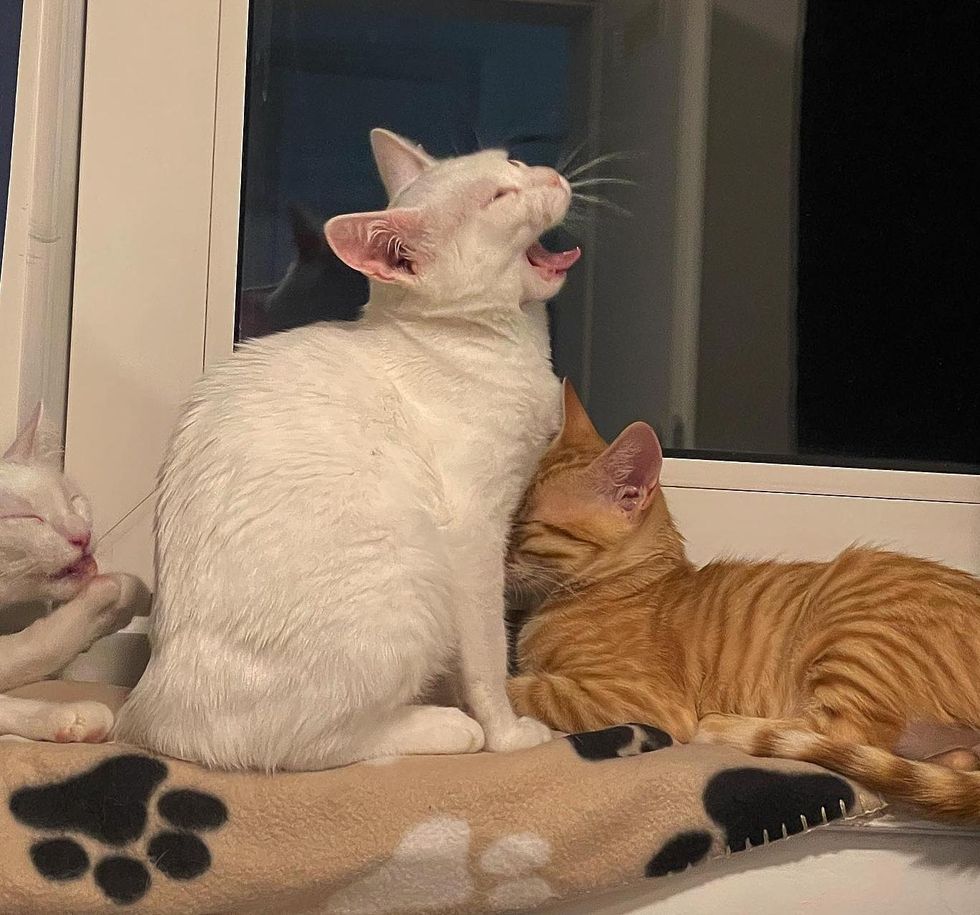 Kiss hit it off with his new sisters, Bali and Ela@kissamostherescue
The feline sisters taught the tabby boundaries. Bali was extremely patient with him and quickly took the role of big sister.
Now, the trio do everything together and eat at the same time. Kiss who is 1-2 months younger, has caught up in size and gained plenty of energy and mischief.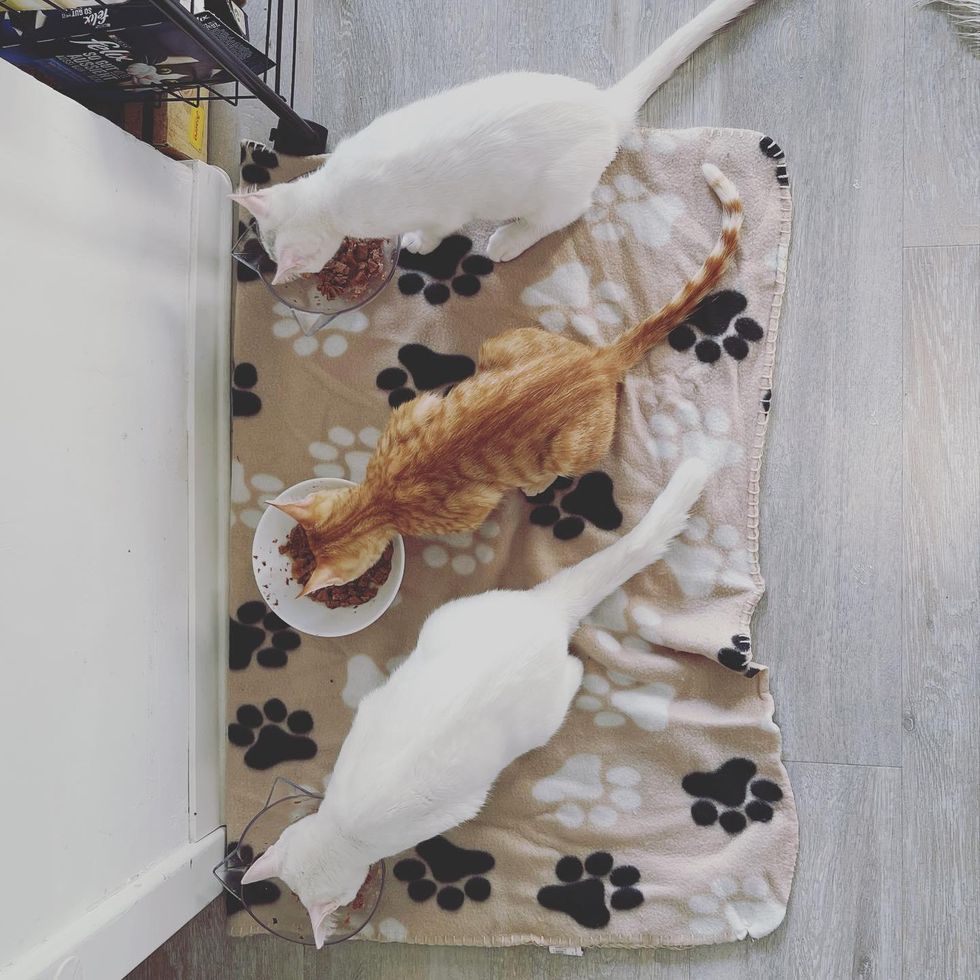 They do everything together@kissamostherescue
The three best friends are often seen napping near Olivia after getting their zoomies in. Bali and Ela adore their little brother from another mother, and Kiss is never far away from them.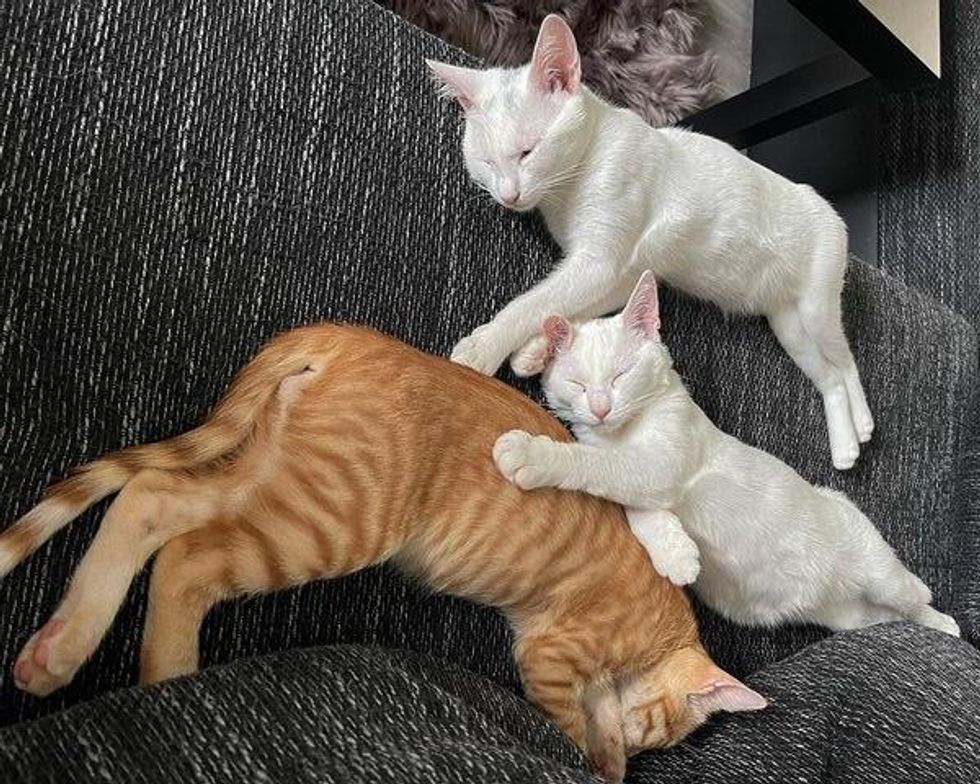 They play, snuggle and nap as a trio@kissamostherescue
The couple rescued a little stray while traveling in Greece, but wound up giving three cats their happily-ever-after.
"My three little angels have changed my life. I cannot imagine life without them."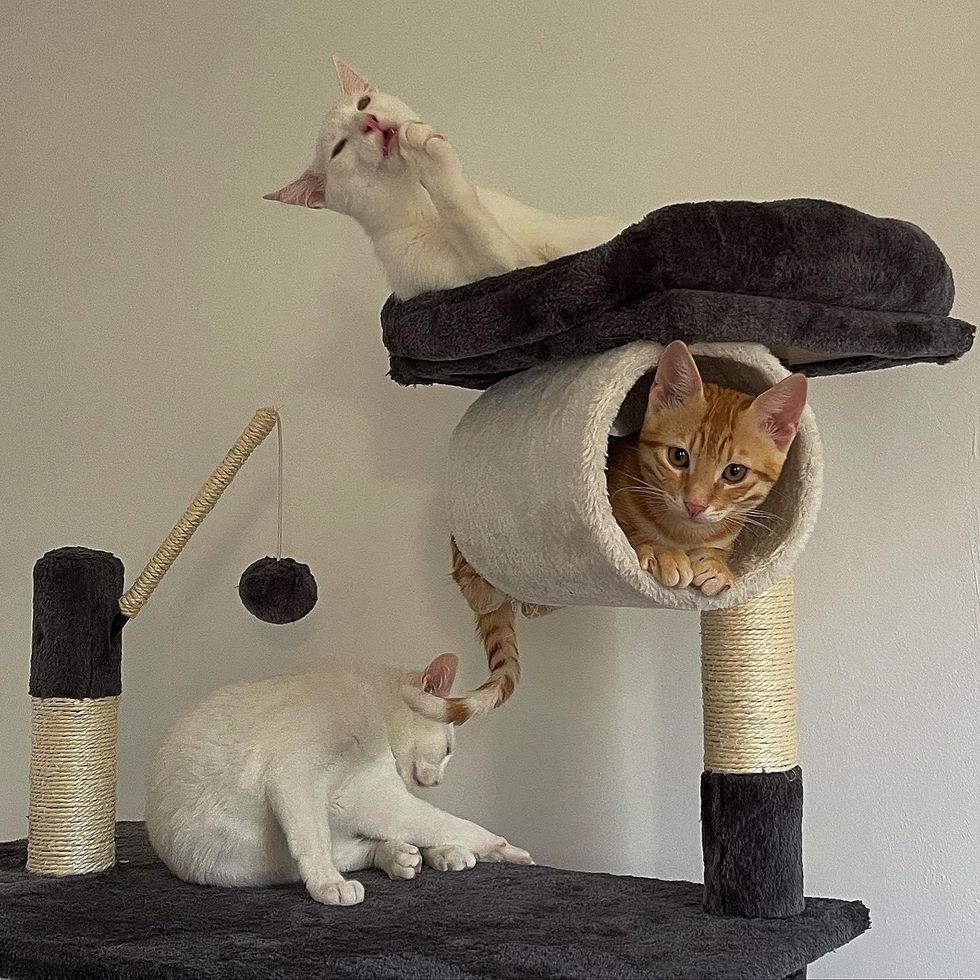 @kissamostherescue
Share this story with your friends. More on the trio on Instagram @kissamostherescue.
Related story: Woman Bikes Home with a Kitten in Her Backpack After They Crossed Paths at Intersection