A kitten appeared at the entrance of a home asking for help one day, and she never looked back.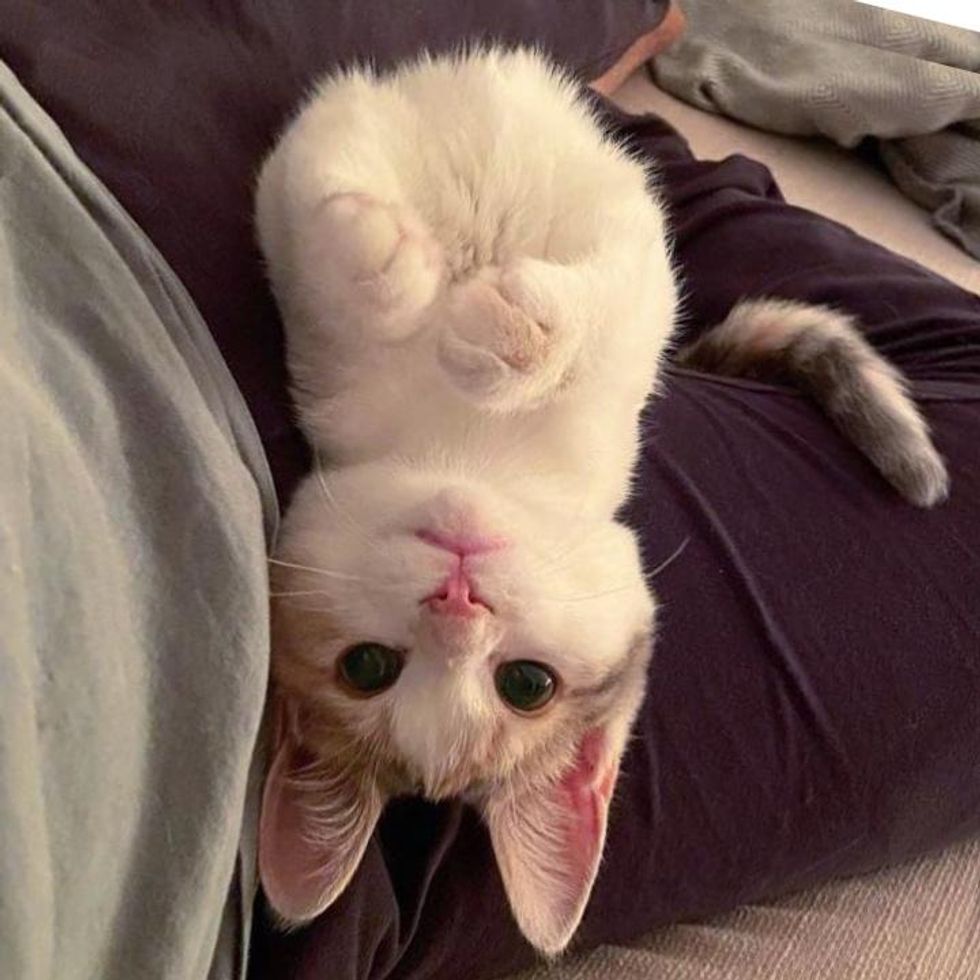 Moxie the catChatons Orphelins Montreal
A kitten showed up outside a woman's home and came right to her door for help. The little stray was just skin and bones, covered in dirt, and had upper respiratory infections.
The finder reached out to her local rescue, Chatons Orphelins Montreal, for assistance. With the help of a volunteer, the kitten named Moxie made her way to the rescue after a 2-hour ride.
"She was so scrawny that I could feel her every bone. She had discharge from her nose and a lot of stomach issues," Celine Crom of Chatons Orphelins Montreal shared with Love Meow.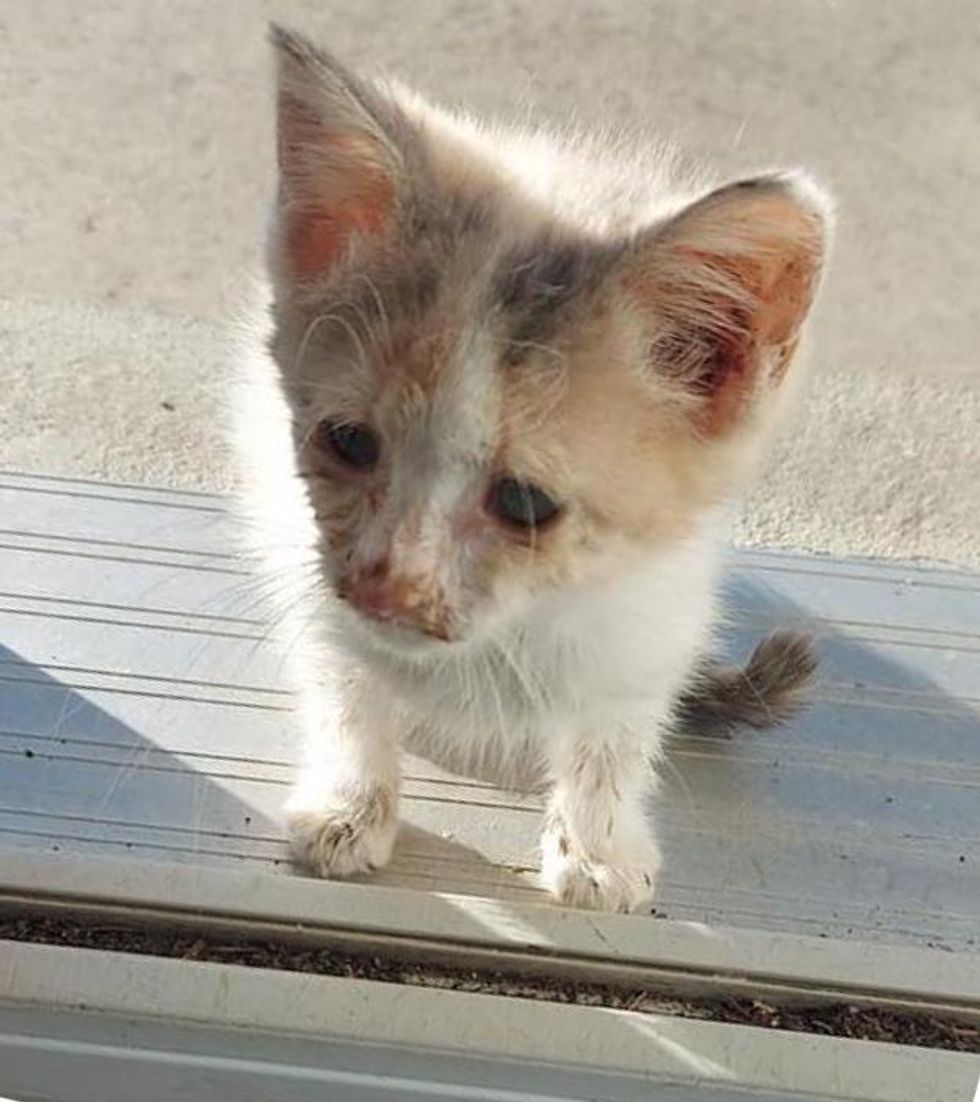 She walked up to the door of a home asking for helpChatons Orphelins Montreal
Moxie was in rough shape and much smaller than she should have been. With a strong will to live, she managed to survive against the odds and find her way to safety.
The kitten started her healing process in the comfort of a foster home. She was so starved that she pounced on the food and scarfed down every morsel she could find.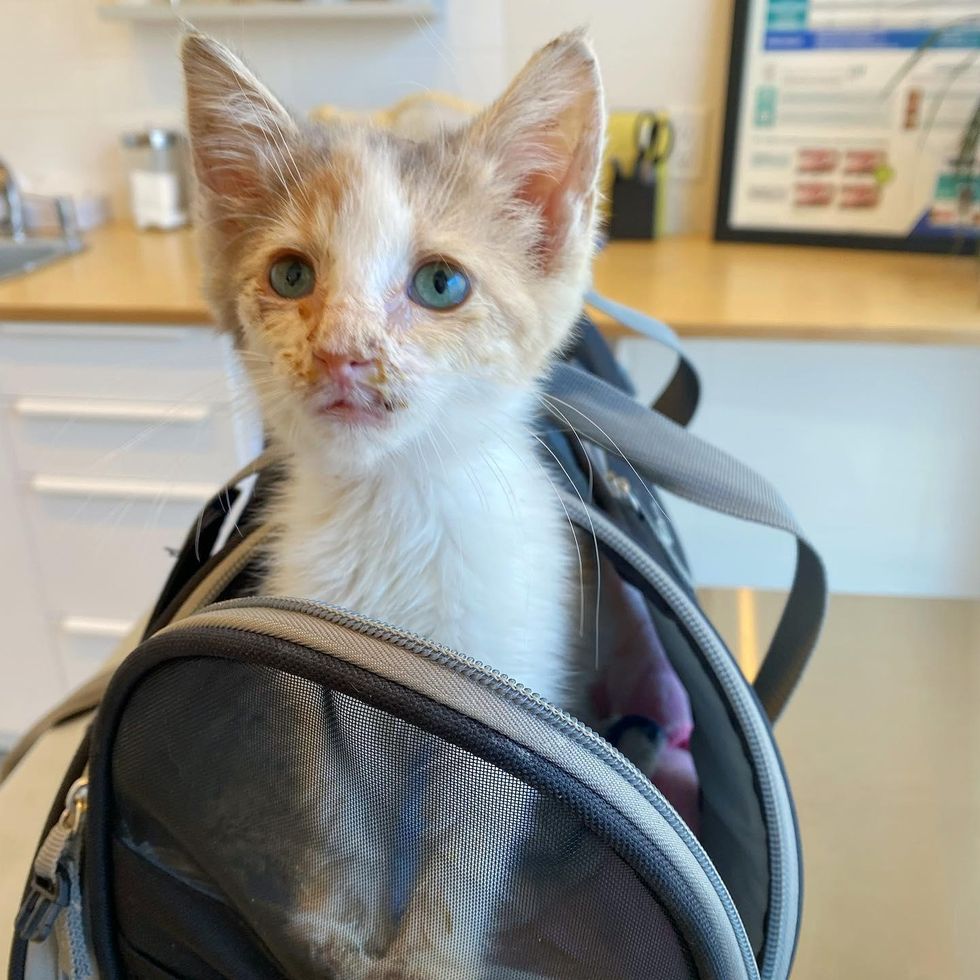 Moxie was so happy to be saved and started healing in a foster homeChatons Orphelins Montreal
"She purred as soon as we put her in a warm bed. She wouldn't have survived long in this state, and she was so happy to be cared for."
After a few days of recuperating, Moxie could breathe with ease again. She started to play and ask for attention from her people with her newfound strength.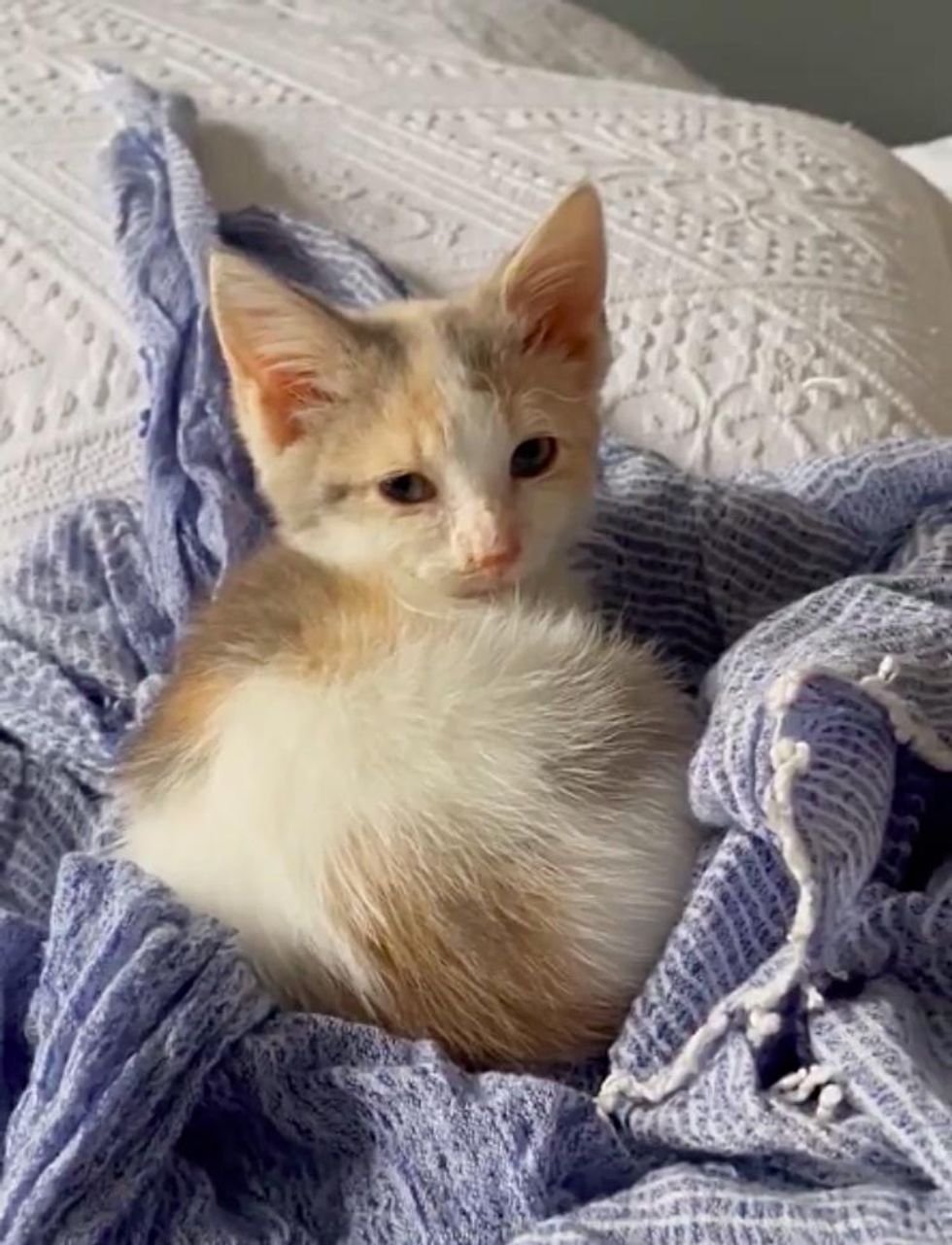 She made great strides and her personality started to emergeChatons Orphelins Montreal
"When she was healthy and ready to socialize, she instantly connected with our house cat," Celine shared with Love Meow.
In the weeks that followed, Moxie grew in leaps and bounds and her personality was shining through. She was equal parts mischievous and energetic, and didn't like to be alone.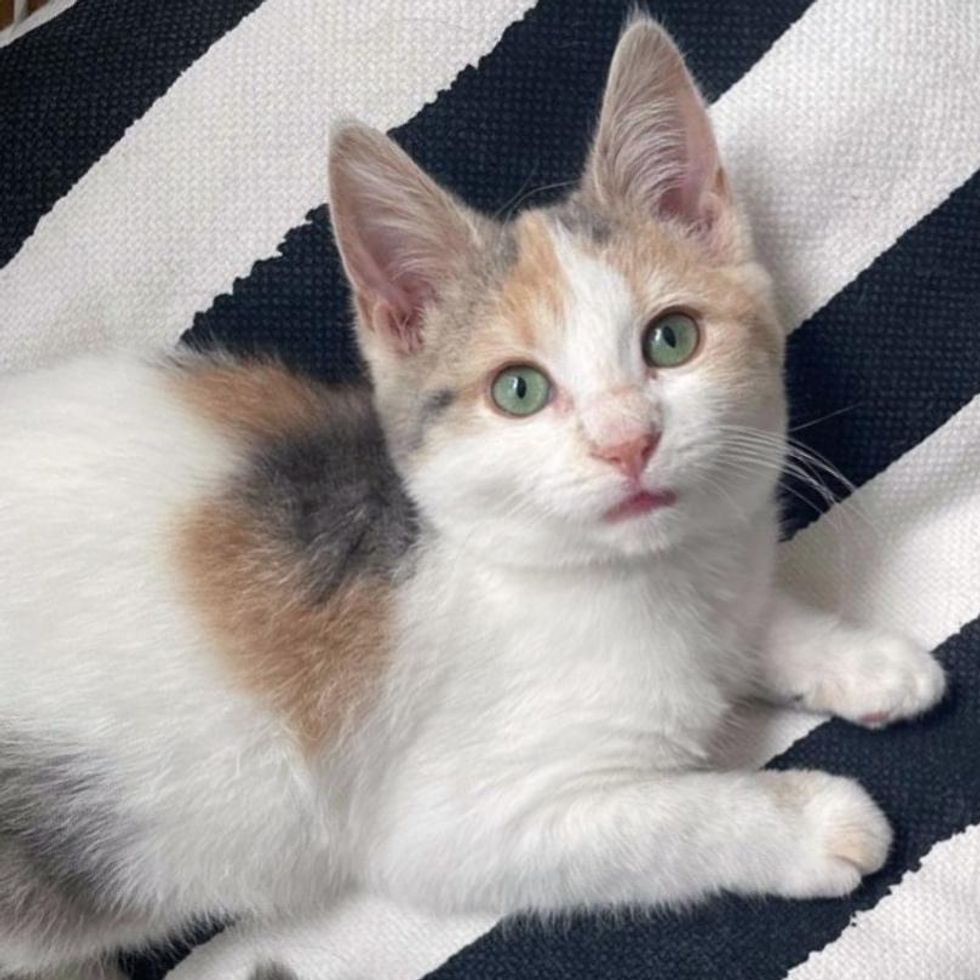 She put on weight and gained plenty of energyChatons Orphelins Montreal
"Moxie is full of life and will play for hours. She will jump up and down, roll around on the floor, and run back and forth through the cat tunnel. She has boundless energy, and everything is an excuse to play."
When she finally tires herself out, she likes to curl up next to her cat buddy and offer a thorough bath before purring herself to sleep.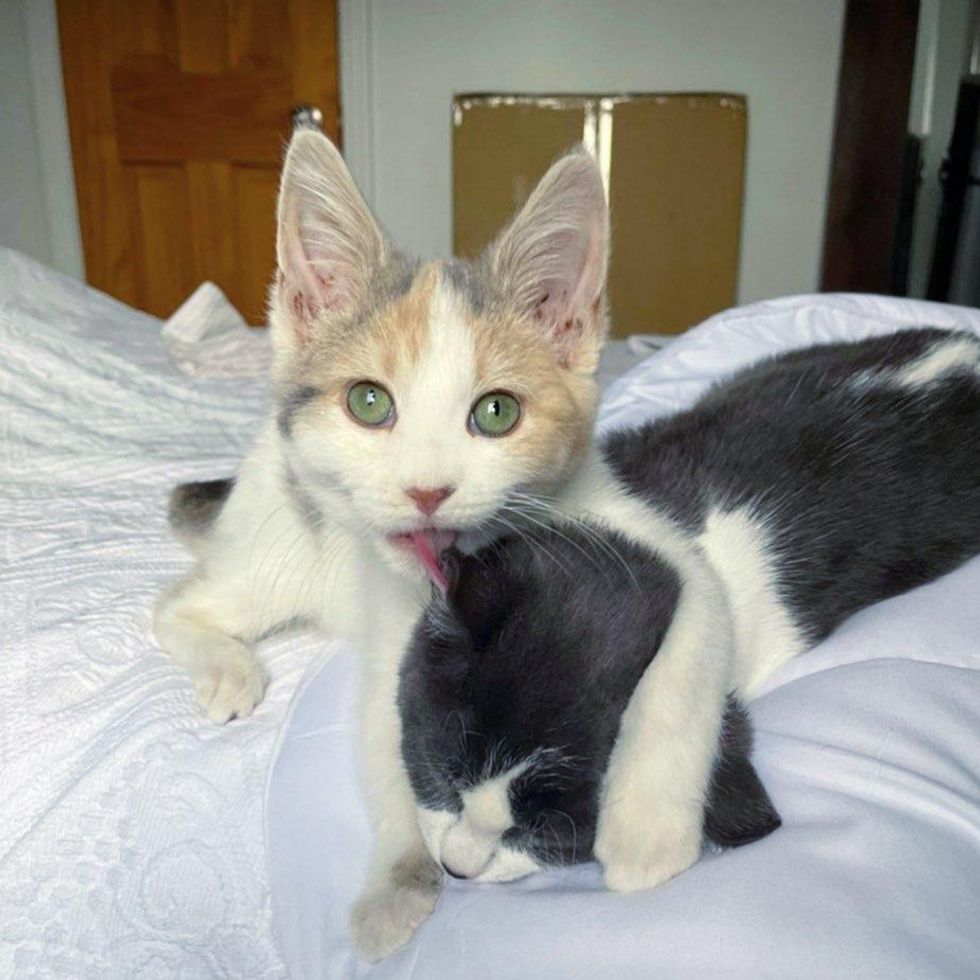 She adores her cat friends and showers them with hugsChatons Orphelins Montreal
Moxie has never met a stranger and is always eager to greet anyone that walks through the door. "She will seek hugs from guests, and if we take out a toy, she'll be ecstatic to play."
She has transformed into a healthy, rotund young cat with a round face and big bright eyes — a contrast to the skinny, helpless kitten she used to be.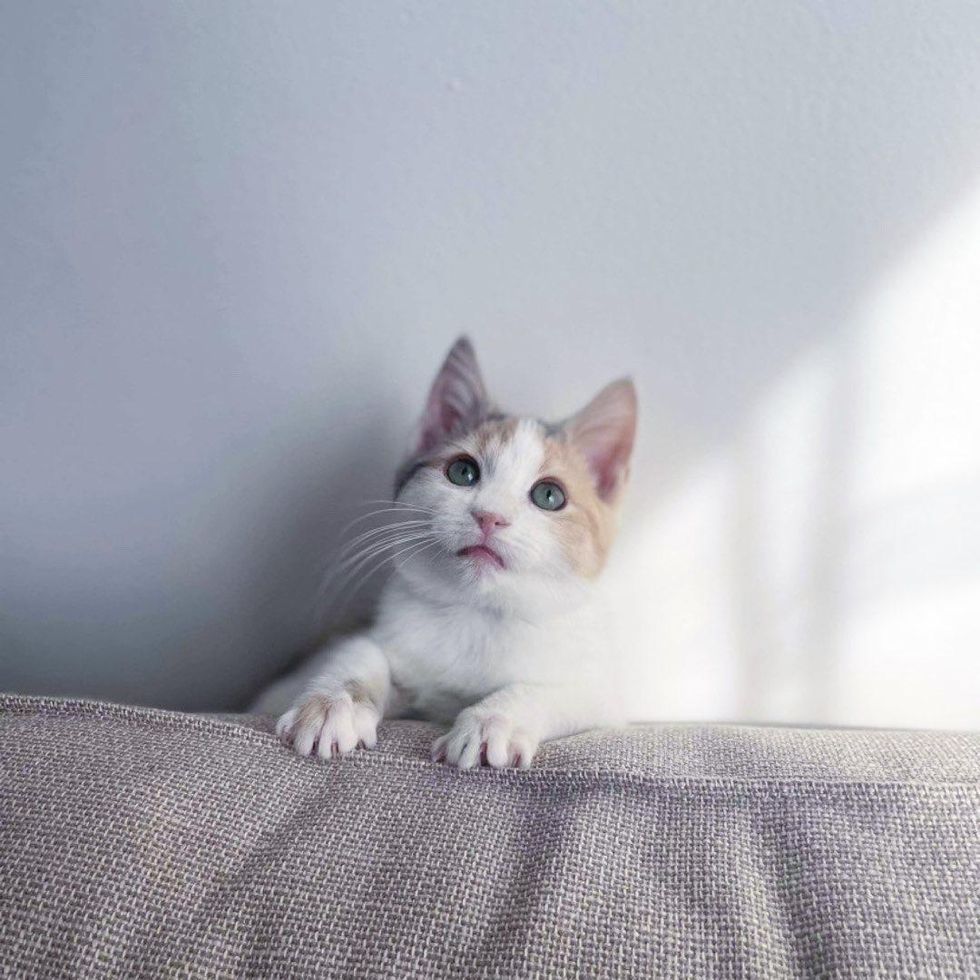 She's turned into a little mischief-makerChatons Orphelins Montreal
"Whenever we watch TV, she will come resting on our lap or shoulders and fall asleep purring. When I'm working, she will sit next to me, so she will not miss an opportunity to ask for play or cuddles," Celine shared.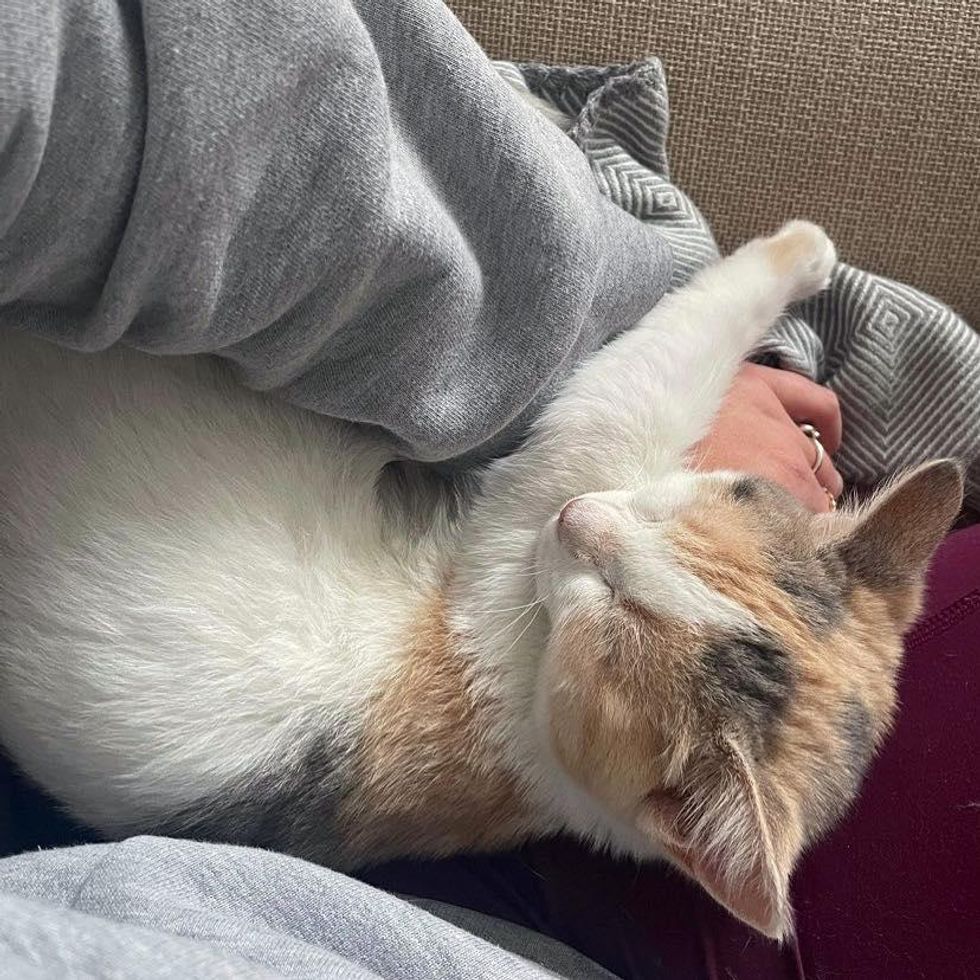 She enjoys napping on her peopleChatons Orphelins Montreal
The former stray kitten has blossomed into a lap snuggler and a neck and shoulder warmer. She follows her people around like a little shadow and always plays to her heart's content.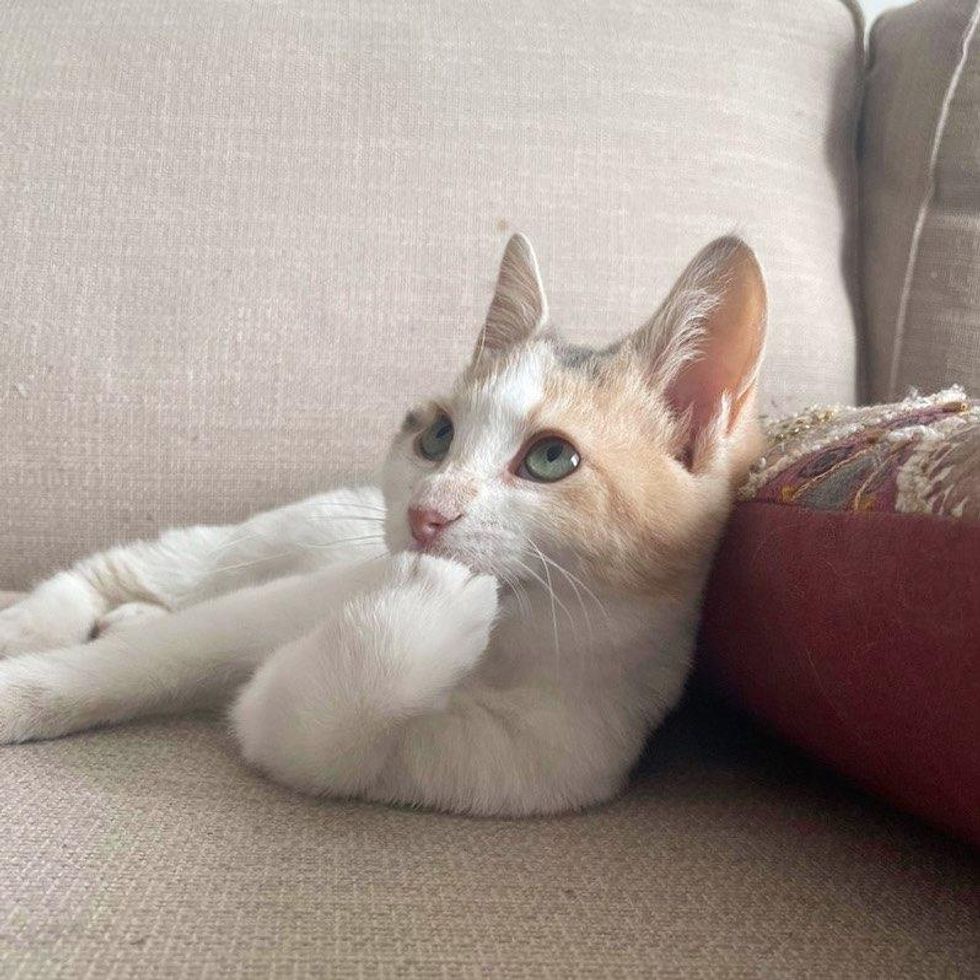 Chatons Orphelins Montreal
Share this story with your friends. More on Chatons Orphelins Montreal on Instagram @comrescuemontreal and Facebook.
Related story: Kitten Found on Road Side During Rain Gains Confidence and Decides to Help Other Cats in Need