A cat ran into a building asking for help. He ended up diving into a bucket of toys in comfort and warmth.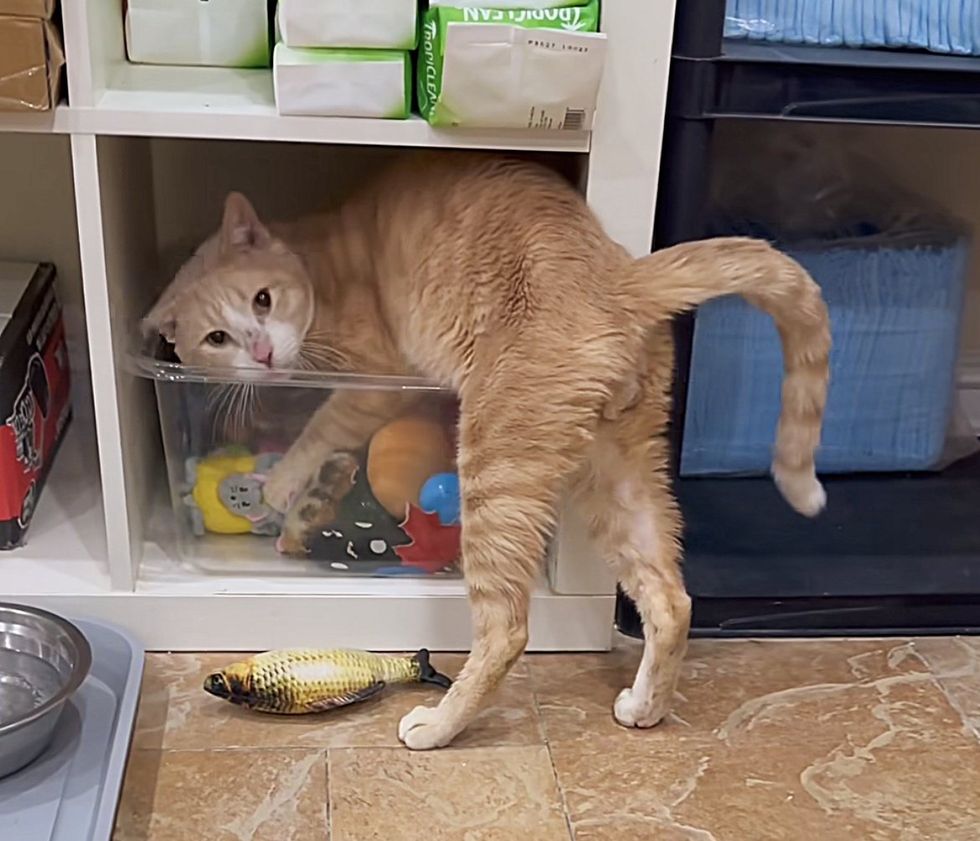 La Croix the catPuppy Kitty NYCity
A few weeks ago, a scrawny orange cat showed up inside a residential building in NYC, searching for a warm place to stay and something to eat.
He started going up to people seeking their attention. "He was clearly freezing and starving. He ran into the building begging for help," Meagan of Puppy Kitty NYCity shared with Love Meow.
A Good Samaritan found the stray and couldn't leave him out in the cold without food or shelter.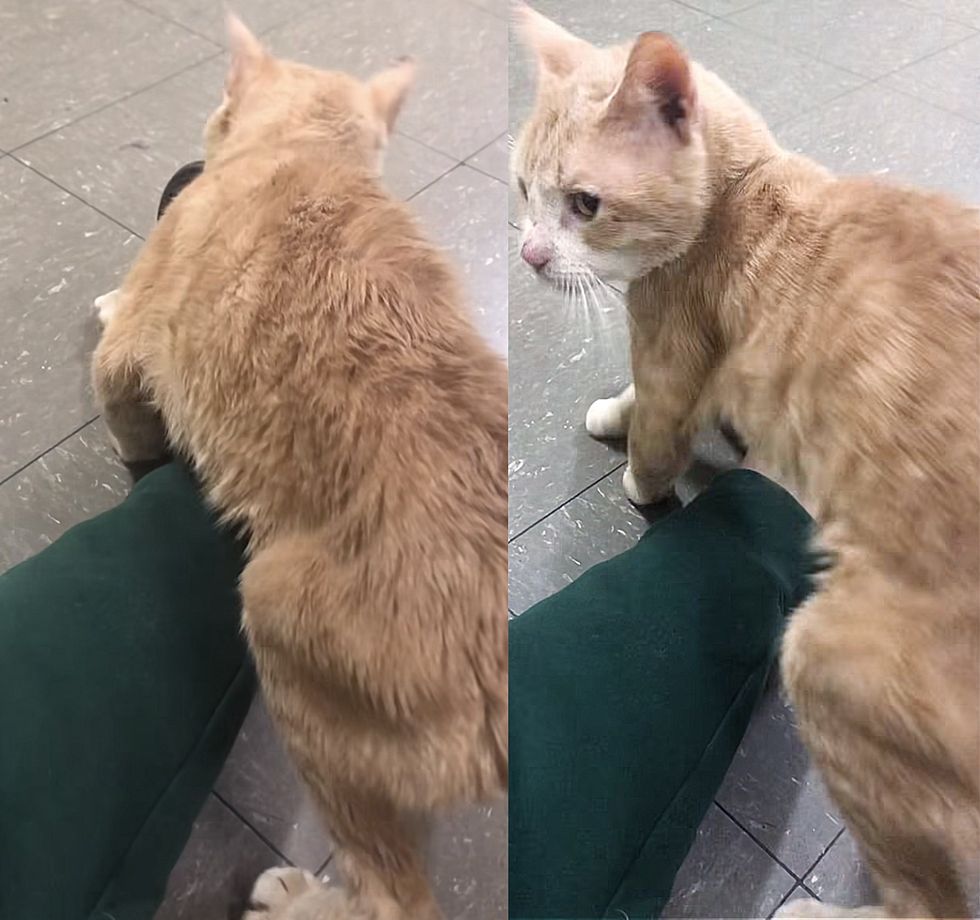 He was found in a building looking for helpPuppy Kitty NYCity
The finder reached out to a friend who fosters for Puppy Kitty NYCity, and asked if they could help him. "Lucky for him, we were able to take him. He was so friendly from day one."
The cat named La Croix arrived at Meagan's home, and immediately rubbed against her legs as if to thank her for letting him in.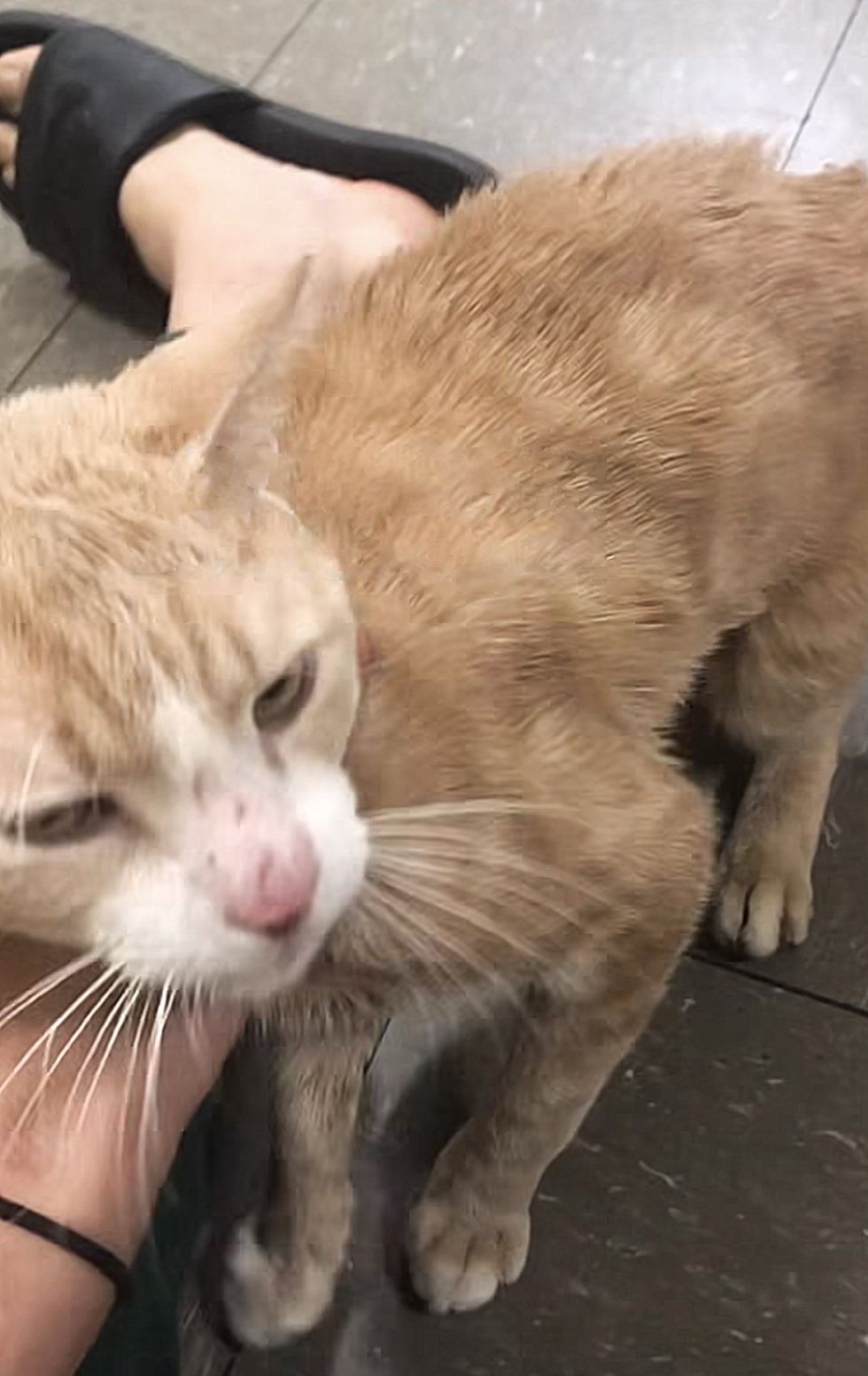 La Croix was very friendly from the startPuppy Kitty NYCity
The tabby was so hungry that he wolfed down a can of cat food within a minute. He was just skin and bones, dirty, covered in battle scars, and showed signs of braving the outdoors for some time.
La Croix was eager for affection and followed his rescuer around, purring nonstop. Knowing that he was safe, he was able to relax that night and get some much-needed shut-eye in a comfy, warm bed.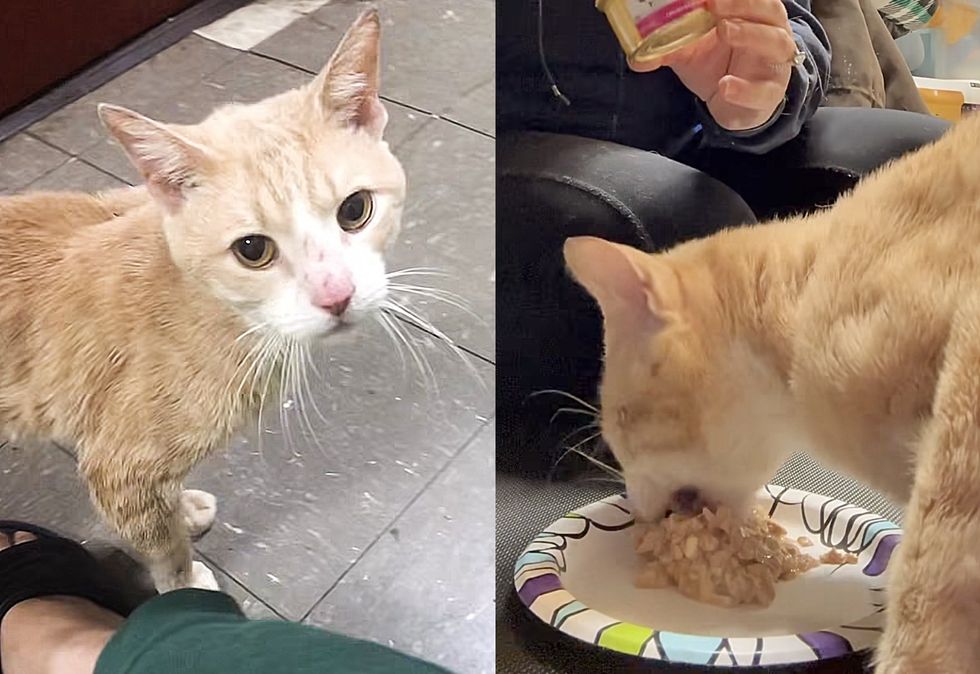 He scarfed down all the food and was so happy to be indoorsPuppy Kitty NYCity
After a few days of good nourishment and great care, La Croix began to fill out, and his playful, mischievous personality emerged. In no time, he uncovered his penchant for toys.
La Croix could smell catnip from far away and would dive into a toy basket or container, in an attempt to dig out the catnip infused toys.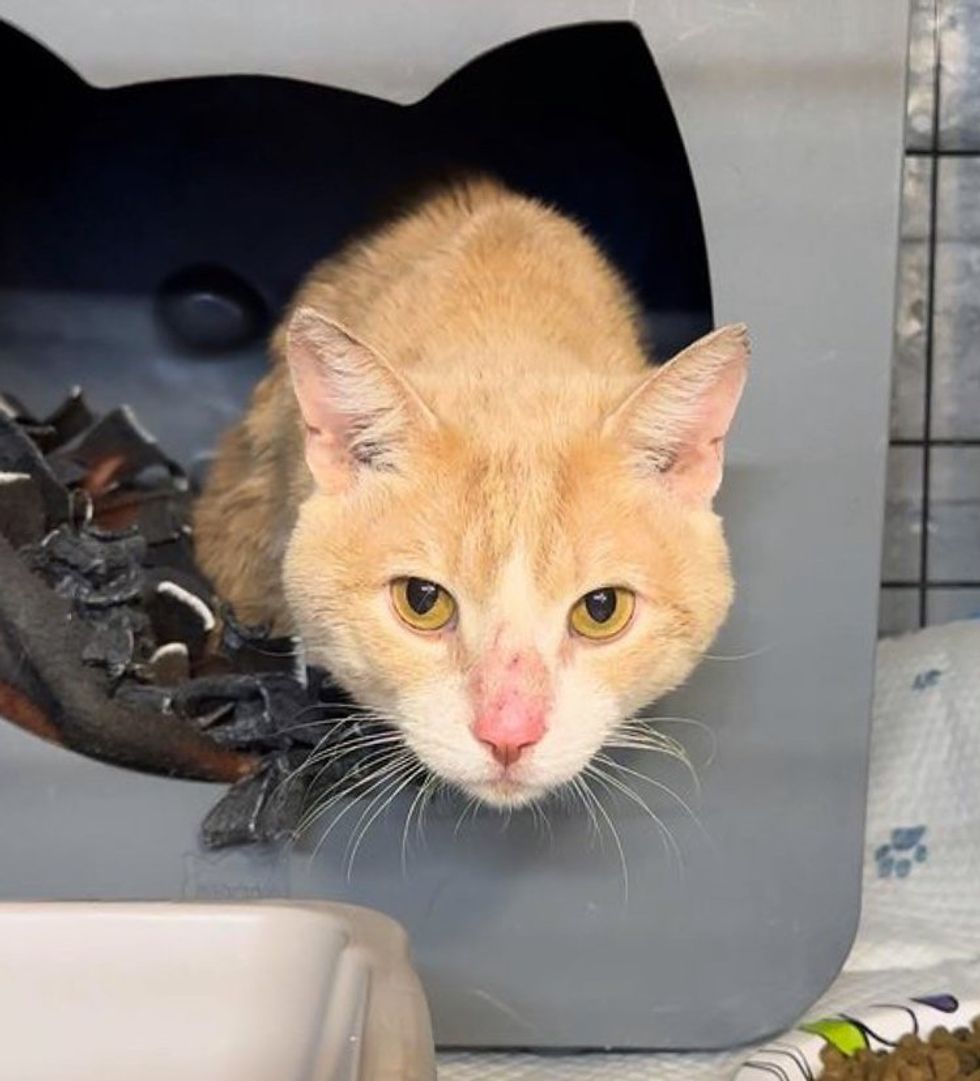 He started to heal and put on weightPuppy Kitty NYCity
The endearing little guy would put his whole face in and try to fish out the catnip with all his might. He would then wipe his face all over it, rolling on the floor in pure bliss.
"There is something about seeing a street cat find toys for the first time. It's like a rite of passage and just gives us this warm happy feeling," Meagan shared.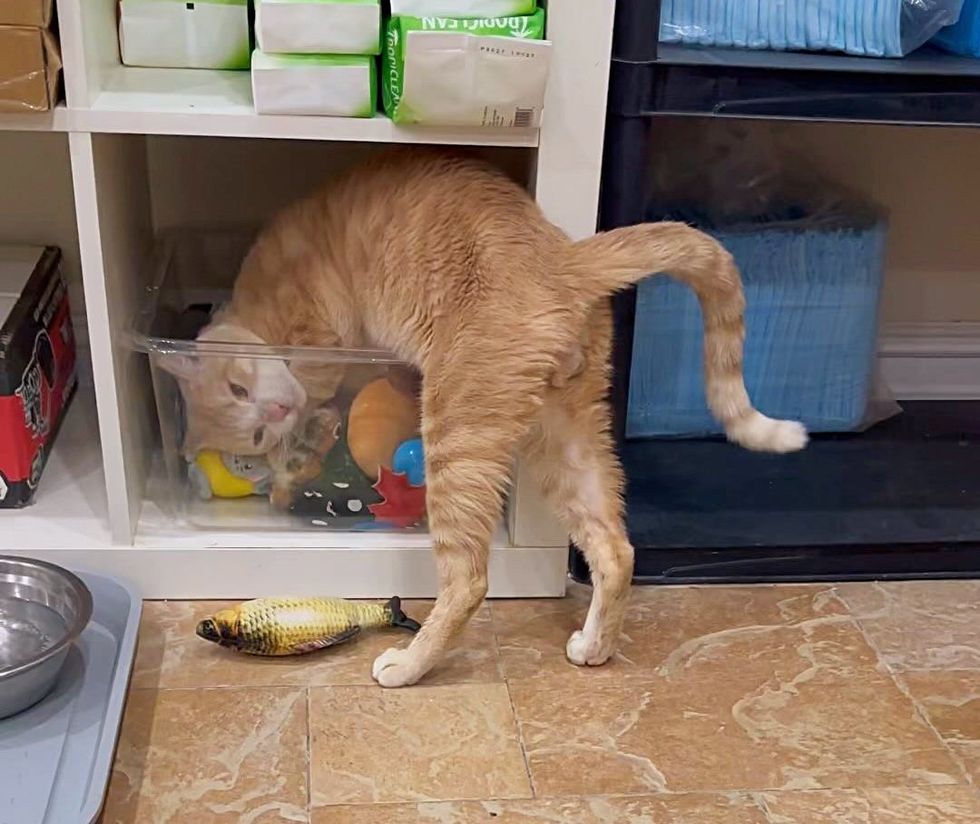 La Croix discovered his love for toysPuppy Kitty NYCity
Digging in a basket of toys quickly became his favorite pastime, and it brought so much joy and amusement to the volunteers.
"We love seeing our rescue kitties diving into the toys, living their best life. La Croix is a volunteer favorite because he is so incredibly sweet. He loves human affection and will make anyone very happy."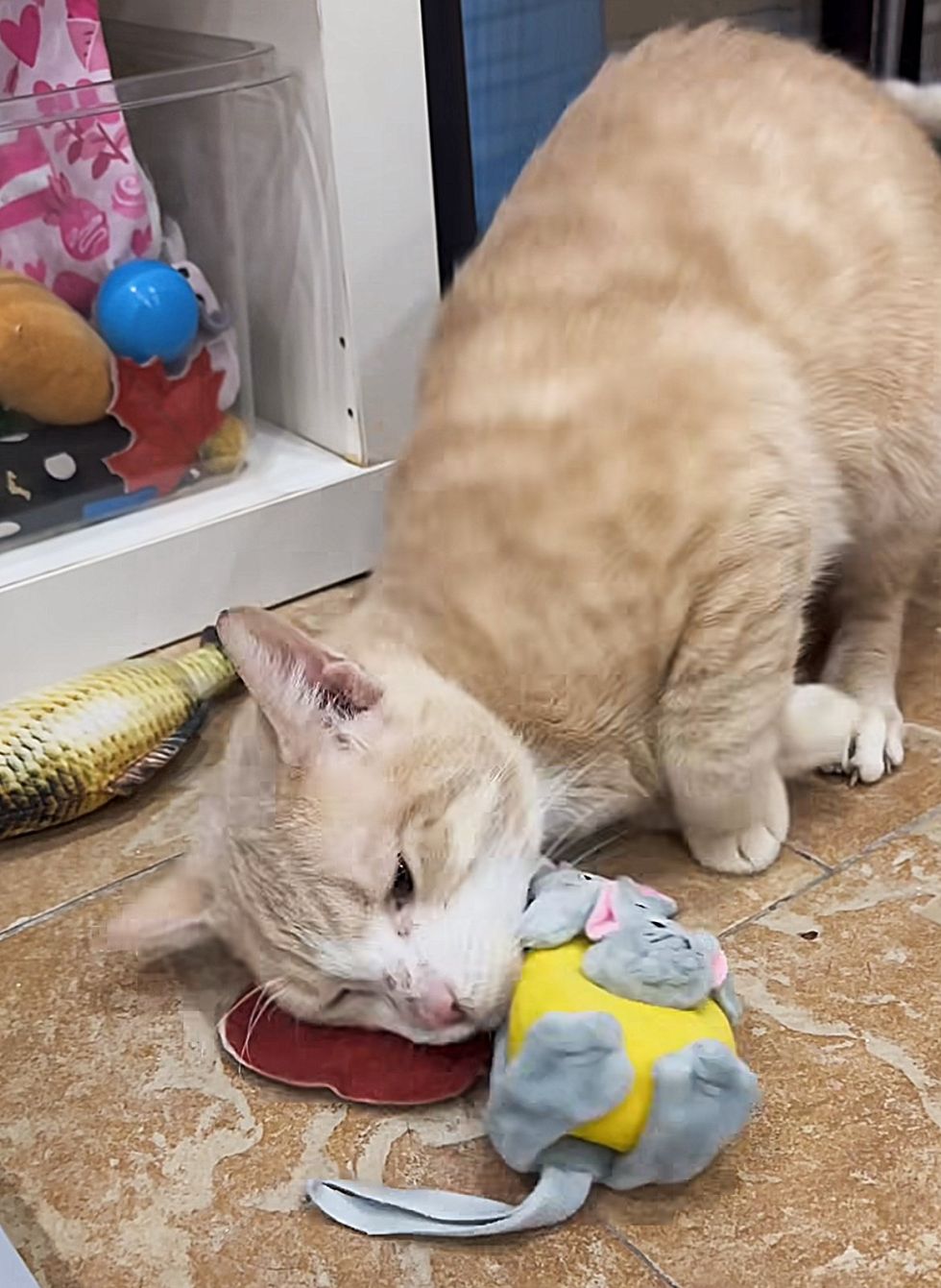 Puppy Kitty NYCity
When it came time to find him his forever home, it didn't take long for the perfect family to come knocking. La Croix's story has won many hearts on social media with his strong desire to be adored since the day he was found.
He went into the building for help that night and ended up being saved. He scarfed down as much food as he possibly could, napped in a warm bed, and discovered his love for catnip toys.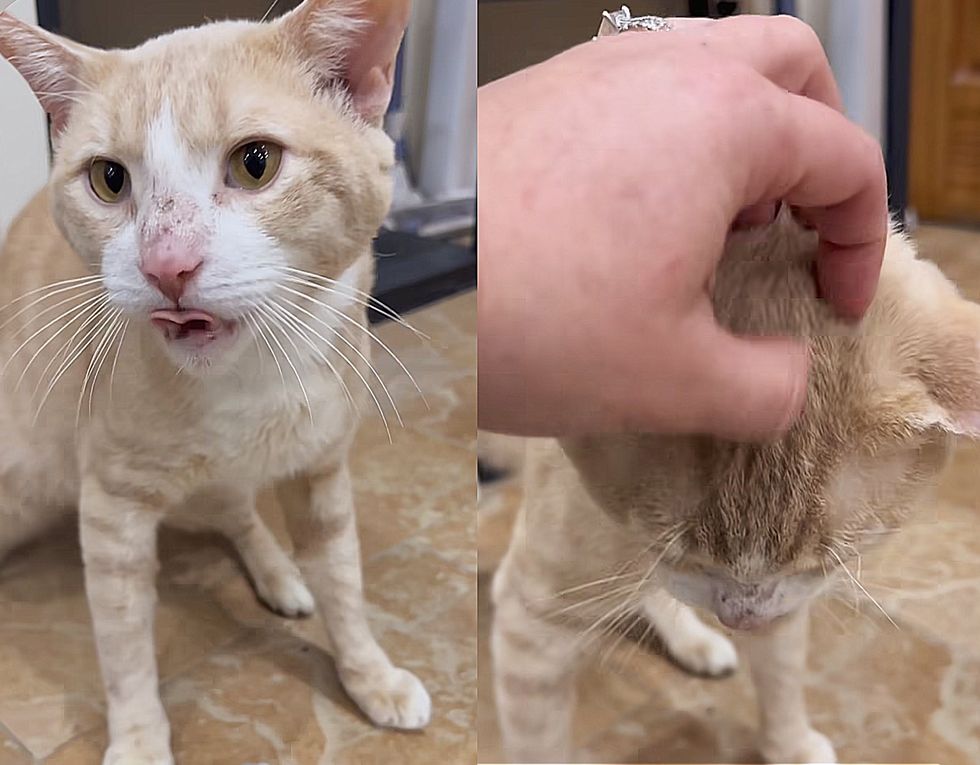 He is happy and lovedPuppy Kitty NYCity
Now, the sweet boy is living the dream at his forever home, where he has catnip and food in abundance, and endless love from his people.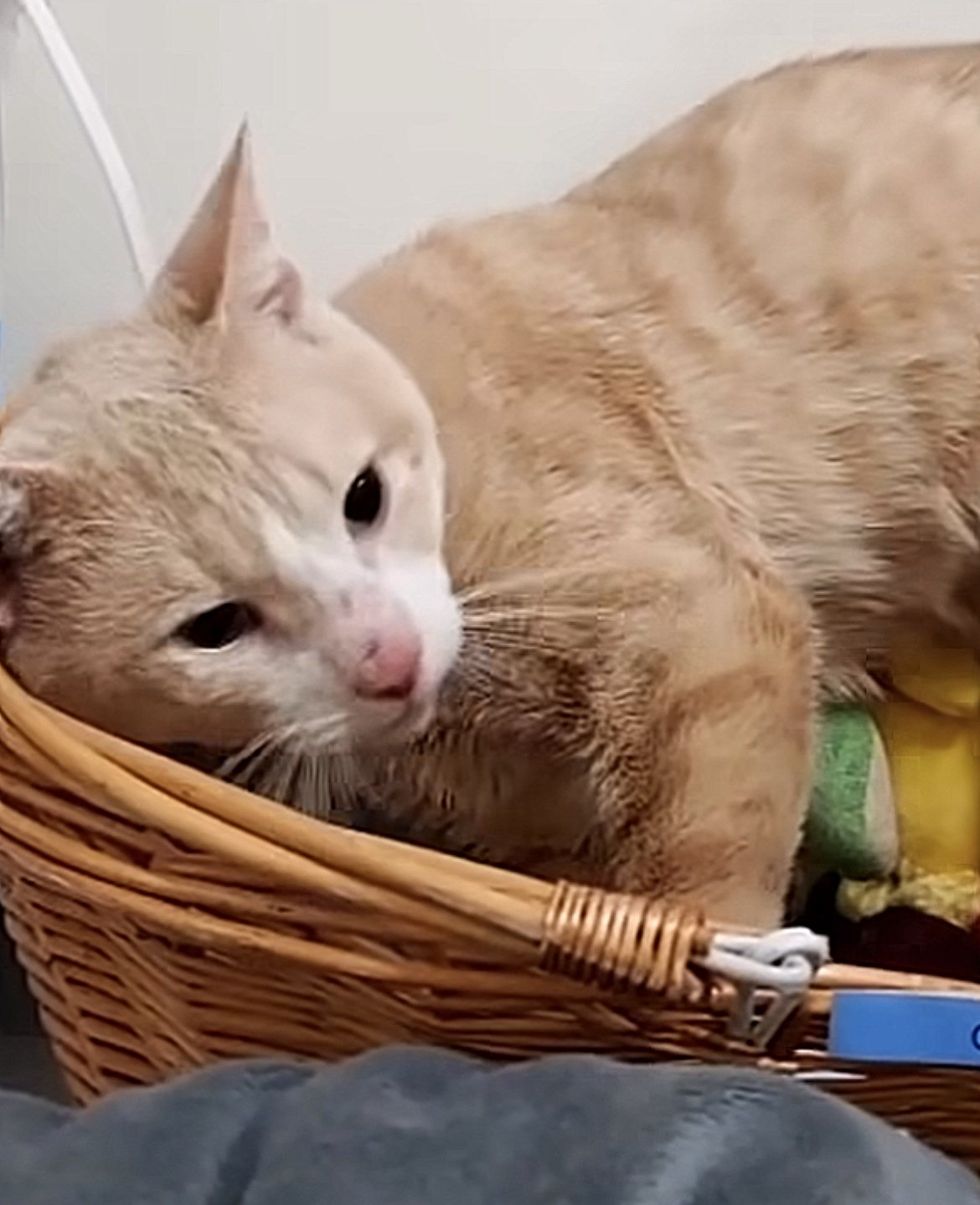 Puppy Kitty NYCity
Share this story with your friends. To support their rescue efforts, follow Puppy Kitty NYCity on Instagram @puppykittynycity and Facebook.
Related story: Cat Comes to a Balcony and Decides to Begin New Life, He Turns Out to Be the Cutest 'Supervisor'