March 9
"National Get Over It Day"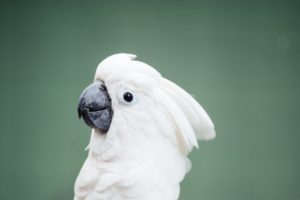 This not-so-official National Designation Day can sure come in handy for those of us who live with feathered companions. Are you still holding a grudge against your bird for destroying your table leg or chair … or chewing up your [insert item name here]? Well, birds are natural chewers so "the bad is on you" for not bird-proofing your home. That said, it's no fun to discover something you love or need (TV remote/phone, etc.) all chewed up … but you really do need to get over it, move on and keep these no-no items out of beak's reach.
March 9
Popcorn Lover's Day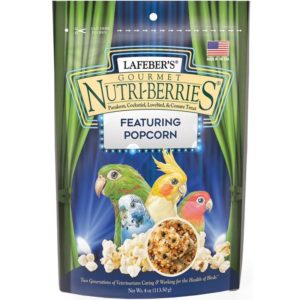 Popcorn Lover's Day is celebrated on the second Thursday in March. Not only can you partake by popping your favorite kernels, but your feathered companion can also enjoy their own bird-friendly popcorn to snack along with you—break out a bag of Lafeber's Popcorn Nutri-Berrie Treats. This isn't your typical "people popcorn"; this treat is made from natural, wholesome ingredients and enriched with vitamins and minerals specifically so your bird can enjoy snacking in a nutritionally wholesome way.
"National Napping Day"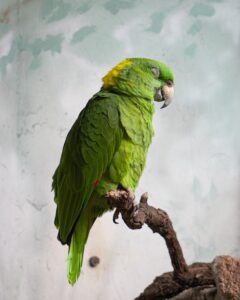 Ever find that your bird's contact calling or other natural vocalizations seem, well … a little more grating when you are overly tired? This year, 2023, Daylight Savings time begins March 12, at 2:00 a.m., which means it will feel like you are waking up an hour earlier come Sunday morning. National Napping Day is celebrated annually on the day following the return of daylight savings time to give us a chance/excuse to nap and catch up on the "hour loss" of our precious sleep. Since most parrots love a mid-day nap, chances are your feathered friend will feel extra special if you partake in naptime along with them. Do not, however, nap with your bird on you or next to you as you lie in bed because you can accidentally roll over and crush your bird. Instead, simply snuggle up on the couch/chair nearest your bird's cage or wheel your bird's cage into your bedroom to share in a communal snooze.
March 15
"Everything You Think You Know Is Wrong Day"
Here's another National Day your family and friends probably don't know about. But what does it mean? It is said that this funky holiday stands to remind us that we're not always right; that it's OK for us not to know everything. So what takeaway does this day offer pet bird enthusiasts? Well, here's my own personal experience example: Years ago, I thought I knew how to care for a pet bird when I got my little budgie, Fred. But I was wrong on so many levels; from the all-seed diet to assuming he'd naturally take to me petting him, because, after all, my dog liked me to pet him from Day 1, so pet birds must love petting, too, right? Can anyone relate?
March 18
"National Awkward Moments Day"
This day was created to pay homage to all those times you made a fool of yourself in front of others. Sharing your home with a pet bird certainly comes with its own set of awkward moments … like trying to explain that strange, nonsensical talking or honking background noise callers might hear when you answer the phone; or returning home from work or an errand only to discover that you've been running around with a dropping on your shirt courtesy of your bird. National Awkward Moments Day is the one day of the year we can collectively say that awkward moments are a part of life … or as pet bird enthusiasts say, "Poop happens!"
March 22
"National Goof Off Day"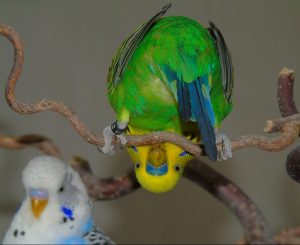 Yes, the sentiment behind this not-so-official holiday is exactly as it sounds. Take a moment to put aside your daily stressors to do something fun. For example, if you are feeling the heat of getting your tax paperwork in order take a moment to do a silly dance for your bird (and see if he/she joins in), or speak like Goofy (as in Mickey Mouse's friend) — your feathered friend will enjoy seeing a goofier you!
March 29
"National Mom & Pop Business Owners Day"
This day honors all small business owners. Time to hit up your favorite avian retailer/independent pet store again (or send a good "Yelp out" for your trusted vet, pet sitter, groomer, or other pet-bird service provider!). The toys and other avian accouterments you bought back on March 7 are waning by now, and you can again show your support of small businesses with a little more shopping for your bird.
Fill in the comment field below to share how you and your bird celebrated any of the above days. What did you need to get over on "Get Over It Day," and what was the awkward bird-related moment you weathered in honor of "National Awkward Moments Day?"