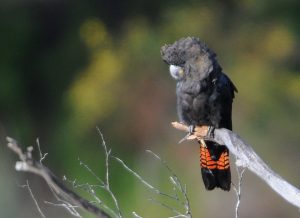 The glossy black cockatoo is a much-loved parrot that has an IUCN (International Union of the Conservation of Nature) designation of Vulnerable. Glossy black cockatoos are native to Australia and are threatened due to their reliance on trees for nesting. The trees are often cleared for development, and this puts the breeding capacity in danger. It's no surprise that the spotlight often gets put on the black cockatoo. An author who has written two previous award-winning children's books – Leonard The Lyrebird, and its follow-up, Lilah The Lyrebird – has a third book recently released named The Black Cockatoo With One Feather Blue. The author is Jodie McLeod.
Story of a Special 'Too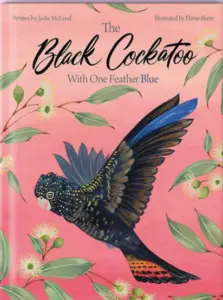 The Black Cockatoo With One Feather Blue tells the tale of a well-known black cockatoo who is best recognized for her one striking feature – one blue feather. One day, her blue feather comes up missing having been stolen. This leads the bird on a brief journey through the Australian Bush to locate it. Along the way, she encounters characters that change the search in the storyline. What starts as a lonely quest becomes a story of acquired friendships along the way and highlights the development and value of those friends as she looks for her one favorite thing. But as life will teach, she ends up learning that friendship and the kindness of others trump the value of materialism.
The book is illustrated by Eloise Short, a celebrated Australian Surface Pattern Designer and artist that draws inspiration from the environment making her contributions to the story a valued addition. The Black Cockatoo With One Feather Blue is now available for purchase and can be acquired from this link.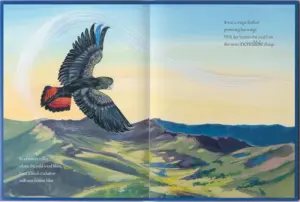 Leonard The Lyrebird has become a favorite in reading circles found at libraries. The book was adapted into a musical composition and has been widely represented on live television in Australia for the book's positive message. It is expected that Jodie McLeod will replicate her previous successes with the arrival of her latest children's book.
We're enamored of the development of children by way of books, movies, and libraries, especially when that comes by way of the bird as a subject matter. When authors like Jodie McLeod create strong storylines like her three books have, we champion the effects they have on young lives and the smiles they put on older audiences' faces. Occasionally, we like to bring such stories and events to your attention so that you can join us in our delight.
To explore more about Jodie McLeod, you can check out her Facebook page here. Or you can visit her established website here where you'll find complete synopsis, reviews and praise, and extraordinary uses for her books.