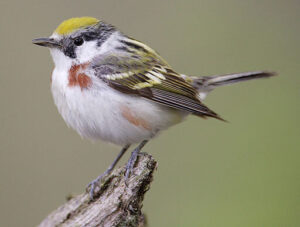 Birdwatching is a dedicated passion for many people. They track, travel, and otherwise set their own stage when it comes to the pursuit of birds to view. These people are their own breed. They can determine the locality of birds by expert recognition of the array of calls and sounds that each bird makes. But like many collectors, there is an elusive bird out there that has – thus far – eluded the birder. That bird is referenced among birders as the "nemesis" bird. Twitchers (or birders who drop everything to watch for a known bird's arrival), know this "nemesis bird" well.
Every Birder Has a "Nemesis" Bird
There are many definitions of the "nemesis" bird, but typically it is the one bird that no matter how often or hard you've tried; how patient you've been lying in wait for one to show itself, it just seems to never materialize for you. For you! Everyone else can have seen that same bird but not you. The elusive Nemesis bird is a curse of sorts for birders. Many resources have been liberally expended to simply manage to see this bird. Avid fans of watching will store up vacation days just to be able to afford the time to get out to where their "nemesis" bird is reported to be. And they do watch for reports.
If you follow any kind of birding in social media, there are birders who consistently reference their "nemesis" bird in mini journals lamenting their unlucky selves. They often recount stories about how close they came but that ornery bird just never materialized. Some have traveled many miles to catch sight of that one bird but…oh, well.
In Search of an Elusive Bird
The New York Times published a recent article that detailed the efforts of Peter Kaestner in spotting 10,000 species of birds in the wild. Currently, there are (as listed by eBird) 10,340 species in the world, which means that he has spotted a considerable number of birds. If he accomplishes this, he will be the top birder in history, certainly the first to have seen that many. Kaestner maintains a personal eBird list on the Cornell Lab of Ornithology website (you can sign up for one too [here]). On his list, he is said to have nearly 9,800 sightings of specific birds. But not everyone has the drive of Kaestner. He is, after all, retired and can spend many hours waiting for just that one bird. There is an incredible story of how he once hiked up the largest volcano (Mt. Kerinci) in Sumatra and lay in wait for nine hours to catch sight of a Schneider's Pitta. He got the view that he wanted to check the pitta off the list. But he is patiently persistent, not a trait that some of us have. You can read an excellent article on Mr. Kaestner from Outside magazine here.
Historically, even James Audubon had his nemesis bird, the chestnut-sided warbler. He was a master at identifying birds by their song alone. Of course, during Audubon's time, it is thought that the Warbler was less plentiful than it is today, and therefore harder to find. Binoculars were not in plentiful supply and certainly not at the power of lenses available today.
So…what is your "nemesis" bird that eludes you?