Kittens should be the kings and queens of life. But sadly, many of these furry tykes only know a life of peasantry that leaves them hungry and sick in the wilds with no castle to call their own. Groups like Feral Kitty Trappers are saving these vulnerable felines and lifting them up to royal status. That work doesn't get done without you, though, cat lover.
When you shop with iHeartCats, every single purchase funds donations for felines in need. Whether you purchase a cute cat shirt for yourself or supplements for your cat, that cart full of goodies gives compassion. Through our partnership with Greater Good Charities, we ensure shelter cats receive food and other necessities while waiting for their forever home. To date, the GOODS Program has delivered over 578 million meals to shelters and rescues nationwide. That's more than 6,000 truckloads delivered to hungry animals!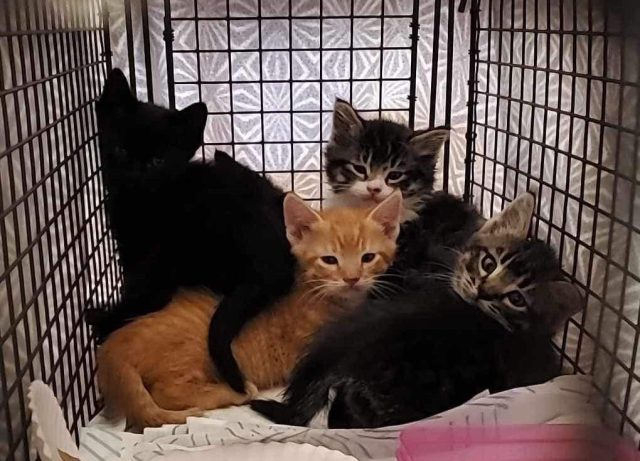 Giving Kitties the GOODS
For baby cats like Squishy, the GOODS Program can make all the difference. In raising a kitten to be a healthy, well-adjusted cat, it's about more than just good food. Kittens need toys to help stimulate and sharpen their growing brains. And thanks to the GOODS, Feral Kitty Trappers can provide Squishy with a royal treasury of fun goodies!
Poor Squishy began life among a litter of dead siblings, but plucked from his sad situation, the little one landed in rescue care where bottle feeding and lots of love saved his young life. And in foster care, his foster mates have shown him how to cat. Now, he's a happy baby who knows the goodness of being feline royalty.
"Squishy is the king of the castle," shared Alis of Feral Kitty Trappers. "He never misses a meal or treat. He is so playful, and when his foster pals have had enough, he is very grateful to have so many toys to keep him going."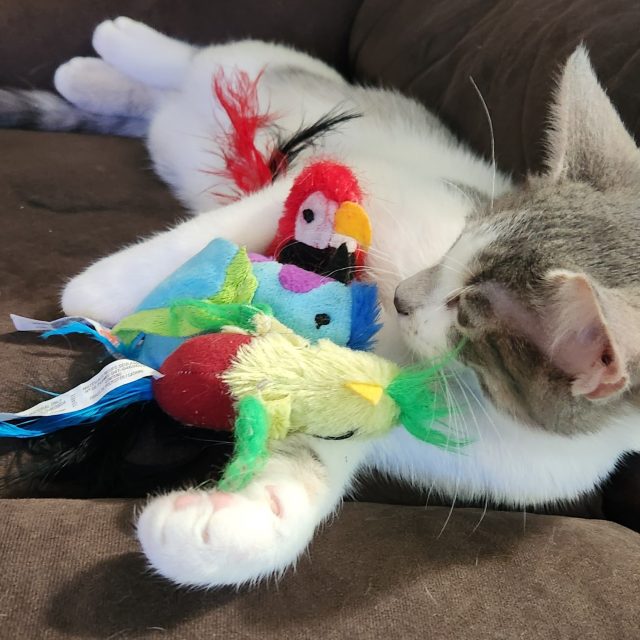 "Squishy and all his friends learn coordination and healthy play with all the toys we were given. They also never have to worry about empty bellies again. Our rescue can help so many because of the GOODS program."
But Squishy wouldn't have these toys to keep him busy and happy or the food he needs to thrive without your drive to do good. So, keep shopping with purrpose and save more feline lives.
The following products provide quality food for shelters and rescues, helping them reserve more of their precious funds for medical expenses, supplies, and spreading the word about their adoptable pups and kitties.